Hey Packers fans, here's your chance to share with other fans from around the world your favorite memories of the Green and Gold!
Each week, Packers.com will post a new feature called 'Packers Fan Memories.'
Your first time at Lambeau Field... The first time you met a Packers legend... Your favorite piece of Packers memorabilia...Your family's pre-game tailgating ritual. You name it. We want to hear about it in 'Fan Memories' as Packers fans tell us about some of their most memorable moments backing the Green and Gold.*
I will remember Aug. 26th forever! My Pop Warner football team was selected to play during halftime of the Packers-Patriots game. It was a dream come true to walk through the tunnel and onto Lambeau Field as 69,500 people watched us play. As we were leaving the field, the Packers were coming out onto it. I got a high five from Bubba Franks, Donald Driver and Brett Favre!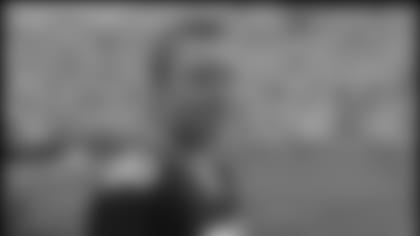 Last year I was so lucky that Darcy and Bo invited me to come stay with them. I stayed with them outside Milwaukee from Thursday to Monday, and it was a great time. Sunday was my first game and (hopefully) not my last. It was the game against the Dallas Cowboys in 2004 -- a beautiful day that I will never forget.
Kapser - Kolding, Denmark*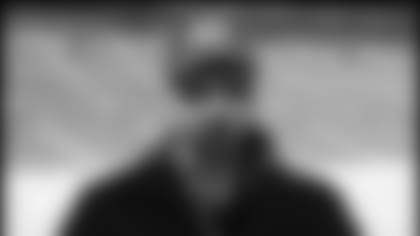 I went to Green Bay for the first time for the Fan Fest in March. It was an experience of a lifetime. I had the best time of my life, seeing all the fans. It is amazing how loyal, faithful and dedicated the fans are. I got Brett Favre's autograph. I had him sign my jersey and I got to shake the legend's hand. Taking the tour of the locker room was also amazing.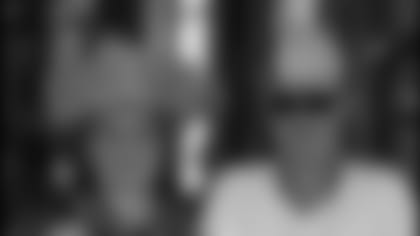 I was lost. Living outside of Houston our entire lives, we had only known the Houston Oilers. Searching desperately for a new team to follow, we started watching the Green Bay Packers. We traveled out of Texas to New Orleans in 2002 to see our beloved team play. Even though the Packers lost that day, my sister and I still wore our gear with our cheeseheads held high as we walked back to our hotel. We'll never forget that Sunday in New Orleans. Go Packers!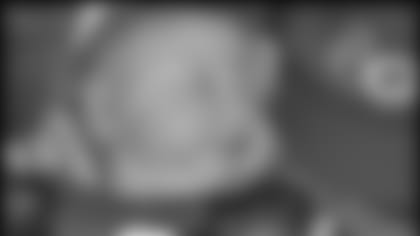 Our first child was born on Sept. 9. Only one name came to mind -- Favre Weber. He'll have big shoes to fill, but it's a great tribute to one of the greatest Packers of all time. He can't wait for his first game. My wife and I have both grown up as cheeseheads. Both of our fathers were Packers fans for as long as we can remember. We were married in July of 2003 and spent our honeymoon in Green Bay watching our Packers practice. In September of last year, we watched our first game at Lambeau Field against the bad news Bears.
Matt - Cedar Rapids, Iowa*