What would it take for you to give up an opportunity to meet and have your photo taken with Packers quarterback Brett Favre? For one fan during Packers Fan Fest, it was seeing the look on her best friend's face, knowing that the experience would mean the world to her. That story highlights our latest edition of 'Fan Memories' as Packers fans tell us about some of their most memorable moments backing the Green and Gold.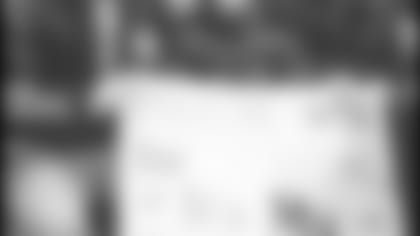 My son, Zachary, had been a Packers fan from day one, despite living in Minnesota. Everything in his bedroom was in Packers colors. On December 22, 2002, his 8th Birthday, I was able to take Zachary to his first Packers game at Lambeau Field. The sign read, "Pack win for Zack, It's my 8th Birthday." It was the best game I had ever been to. Zachary, however, was killed in a car accident in 2004. The Lord took him home and he is now hanging out with Reggie White, his favorite player of all time...The Pack's little "Angel in the Endzone."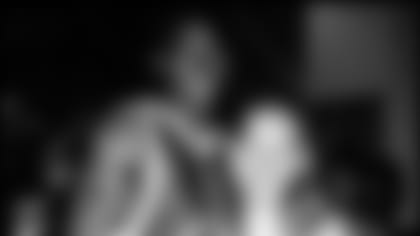 My dad took me to watch a Packers basketball game in Ashland, Wisc. in 2000. During the autograph session, I wanted pictures with some of the players. Most of them looked at the camera and continued signing autographs. When I asked Donald Driver for a photo he was very nice and stood up and put his arm around me for the picture. I thought that was so cool. He's been one of my favorite players since that day. A couple of years ago, I had him sign the picture. He is definitely a great person on and off the field.
Monica - Ironwood, Mich.*
In 1997 Ray Nitschke had an appearance scheduled in Kenosha, Wisc. My daughter was only 10 at the time and was all caught up in the frenzy of the Packers winning the Super Bowl. Although she didn't understand that Ray was a retired Packer, she was excited to meet a real Packer player. Ray was very kind and gentle when he met my daughter. He autographed a mini helmet and was kind enough to pose for a picture with us. After I developed the picture I sent it to Ray's home for an autograph. He personalized the picture to both of us and returned it. We were very excited to meet Ray Nitschke and my daughter was excited to meet a real Green Bay Packer.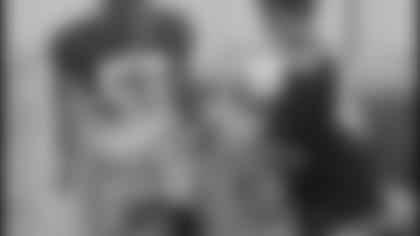 I've been going to training camp for a while. The first year, I just got autographs from the Packers players. When I saw all of them riding bikes to practice I thought that was the coolest thing. So the next year I started bringing my bike and getting random players to ride my bike. But finally, two years ago when the Packers drafted Nick Barnett, I asked him to ride my bike. Nick's been riding my bike to and from practice for the past 2 years. It's been a great experience, and I made a great new friend.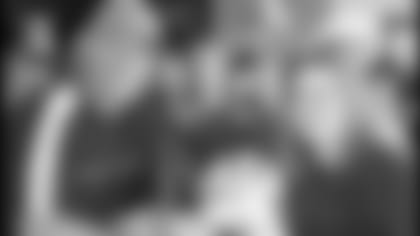 My favorite Packers memory is, without a doubt, Fan Fest. I attended the event with my best friend, Cheryl, who is definitely the biggest Brett Favre (Packers) fan I know. I was one of the few lucky ones that received Brett's wild card autograph ticket and I was able to give it to Cheryl. It was such a great feeling to watch her meet her idol and to hear her say to him, "Brett, I love you."
Kimberly - Marathon, Wisc.*