Hey Packers fans, here's your chance to share with other fans from around the world your favorite memories of the Green and Gold!
Each week, Packers.com will post a new feature called 'Packers Fan Memories.'
Your first time at Lambeau Field... The first time you met a Packers legend... Your favorite piece of Packers memorabilia...Your family's pre-game tailgating ritual. You name it. We want to hear about it in 'Fan Memories' as Packers fans tell us about some of their most memorable moments backing the Green and Gold.*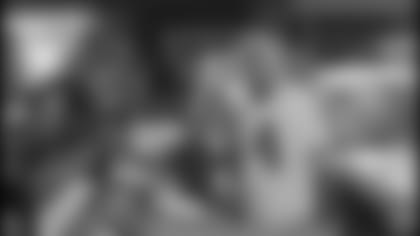 We met Brett Favre's lovely wife and the rest of his family at the Favre Family Book signing. We did the Lambeau Field tour, which was amazing! We went to Brett Favre's Steakhouse for a never-to-forget tailgate party. I spent six hours making my sign for Favre's birthday and for FOX television. It paid off when they showed me on television in the 3rd quarter, wishing Favre a "Happy Birthday" and in the 4th quarter with my FOX Visa sign. Thank you Green Bay Packers for a great time!
The Tarasewicz family has always been huge fans of the Green Bay Packers, and last year we decided that it would be a great idea for the whole family to catch a game at Lambeau Field. We piled 50 of us into a charter bus and went on down to Green Bay. We enjoyed a tailgate party in the Lambeau Field Atrium and had everyone's attention. A few of my family members even made it into the Packers Fan book. Watching the Packers was great! We even did it again this year!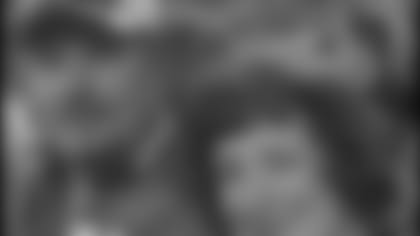 I've been a loyal Packers fan since my late father introduced me to professional football on television in 1964. (There were no teams near Portland, Ore.) My wife surprised me on my 50th birthday with tickets to the game of my choice at Lambeau Field. So, the life-long dream came true when last Oct. 24th we saw the Packers beat the Dallas Cowboys on a warm and sunny afternoon in Green Bay, Wis. The most surprising thing was seeing so many fans just like myself on their own first pilgrimage to the shrine that is Lambeau Field and the amazing Packers Hall of Fame.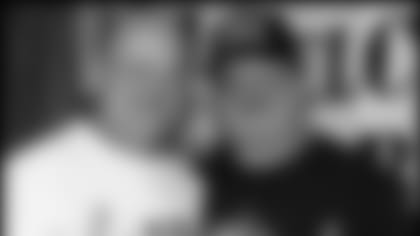 My first Packers game was a package deal by EventUSA, and at the tailgate party I got to meet Ray Nitschke and have my picture taken with him. My sister and I went to the game together. Nitschke was really great to all the people at the party. Sadly he passed away a year after I met him.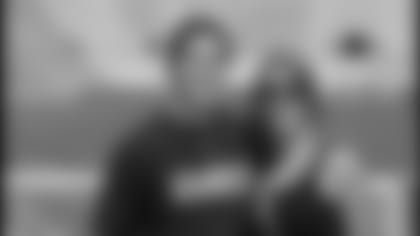 I My girlfriend and I don't take many vacations, but we made it up to Green Bay, Wis. for training camp this summer. It was her first time there, and I know she thinks I am crazy for how much I talk about the Packers. I think she really felt the of presence of the great Packers tradition during the trip. Along with meeting fellow alumnus Aaron Kampman, spending those few days there and seeing her enjoy all the attractions was something to see!