The fervor of Packers fans has no limits. A German fan watched Super Bowl XXXI in a Hamburg movie theater, an Ohio resident met Packers great Fuzzy Thurston, another fan has instilled passion in family's fourth-generation and another man roots for the Packers from across the border. A beneficiary of Brett Favre's Fourward Foundation met his idol. These stories make up this week's batch of 'Fan Memories' as Packers fans tell us about some of their most memorable moments backing the Green and Gold.
In Germany we back the four-time German Bowl champion Hamburg Blue Devils. But we support the Packers since we watched Super Bowl XXXI in 1996 in Hamburg's biggest movie theater. In May 2004, we visited Lambeau Field and the Hall of Fame. Our stay in Green Bay was phenomenal. Hopefully we will return one day to watch a match in this legendary stadium. Go Pack Go!
Vivien and Michael - Hamburg, Germany *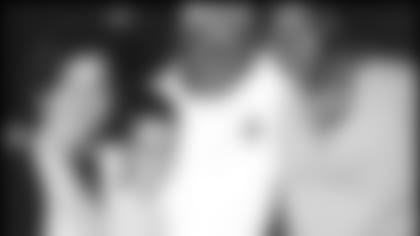 I have been a Packers fan for 35 years. My wife, son and I made a visit to Lambeau last August. The support of the city of Green Bay impressed me the most. We stopped at Fuzzy's place for lunch. Fuzzy Thurston sat down with us and shared experiences from his playing days with us for over an hour. What a great experience! The Packers tradition is unbelievable.
Randy - Youngstown, Ohio*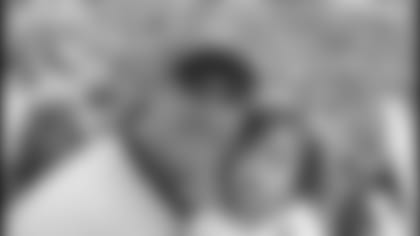 I have been going to Packers games since I was five. Last year at Family Night, I had the opportunity to take my two year-old daughter, Lillie, to Lambeau Field for the first time. My grandfather was allowed to enter Lambeau Field when it was under construction and choose where my extended family would have their sixteen season tickets (we still have eight today). My grandfather's generation is gone, but I know that my daughter, the fourth generation of Packers fans in my family, will continue our legacy.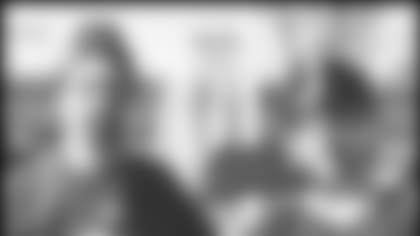 My father's been a Packers fan since he was a kid. Growing up in Southern Ontario, he was able to hop across the border to Detroit to see the Pack play in enemy territory. However, he had never been to Green Bay. Having brainwashed me since I was a child, I also grew up cheering for the green and gold. Finally we were both able to go last year to see the Pack beat the Vikings. Enjoyed it so much, we're coming back this year to see them beat Pittsburgh!
Kevin - Ottawa, Canada. *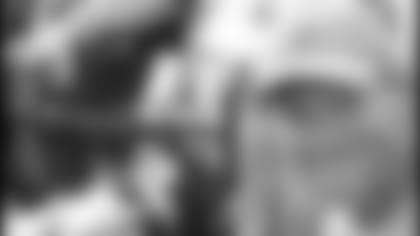 On June 5, 2005, I was lucky enough to meet Brett and Deanna Favre after Brett's annual charity softball game in Appleton, Wis. I would thank my nurse Sandy Krizek, Erin, everbody at the Brett Favre Forward Foundation, and my guardian angel ... whoever you are for making my dreams come true.
Todd - Black Creek, Wis.*