Hey Packers fans, here's your chance to share with other fans from around the world your favorite memories of the Green and Gold!
Each week, Packers.com will post a new feature called 'Packers Fan Memories.'
Your first time at Lambeau Field... The first time you met a Packers legend... Your favorite piece of Packers memorabilia...Your family's pre-game tailgating ritual. You name it. We want to hear about it in 'Fan Memories' as Packers fans tell us about some of their most memorable moments backing the Green and Gold.*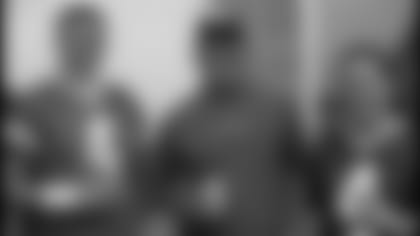 Over the past three years, I have organized an annual guys trip to Lambeau Field. After moving from Wisconsin years ago, I discovered that regardless of where a person lives or their hometown team, people always love the experience of what it means -- even if only for a weekend -- to be a Packers fan. My yearly road trip has continued to grow. Friends as far as Los Angeles joined in, wanting to see Lambeau Field and the Packers in person. I'm now up to four guests a year, and it has become a yearly ritual for our group and something I will always treasure.
Paul - Brookfield, Wis. *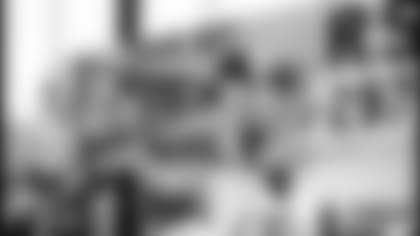 My memory was from back in 1996 when the packers won the Super Bowl. My whole family made a big cheese slice and a poster of the Packers and put it up on my Grandpa's business sign. I was only 8 back then.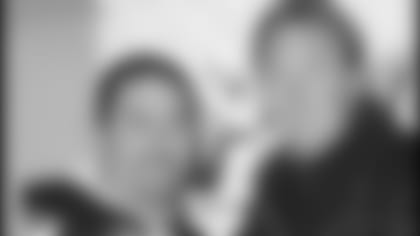 Last season, I attended my first game at Lambeau Field. Not only did I get to see the Packers pull out a last second victory against the Lions, but I also met two of my all-time favorite Packers -- Mr. Paul Hornung and "Majik Man" Don Majkowski. It was an incredible experience, and meeting those two wonderful Packer Legends is something I'll never forget.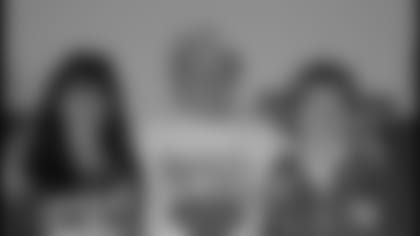 For this die hard Packers fan living in Texas, my favorite memory was seeing last Oct. 24th's Green Bay-Dallas game at Lambeau Field. To be apart of that, in person was unbelievable and unforgettable. From the moment we walked through the gates until we were celebrated the victory to The Beatles' "Twist and Shout," it was a non-stop thrill for me. Beating the Cowboys was icing on the cake! I'm forever grateful to my brother Rick, my brother Steve, my sister-in-law Diane and Diane's dad Phil for making it all possible. Go Pack go!
Kathy - Green Bay, Wis. *
At this year's "Family Night," I took this picture of my son Joseph along with his best friend Brett as we left the stadium late that night. Joe had the best time. The picture will always be one of my favorites. He's at that perfect age where he's still a kid but is starting to have dreams bigger than himself.