The Green Bay Packers have named Winston Moss assistant head coach/linebackers, Alex Van Pelt quarterbacks coach, Scott McCurley assistant linebackers coach, Jason Simmonsdefensive/special teams assistant,John Rushingdefensive quality control coach, Sam Gash running backs coach, Ron Zook assistant special teams coach, Luke Getsy offensive quality control coach and Chris Gizzi strength and conditioning assistant. Head Coach Mike McCarthy made the announcement Friday.
"The offseason is progressing with the finalization of adjustments and additions to our coaching staff," McCarthy said. "Every day and every decision has the focus on bringing the Lombardi Trophy back to Green Bay. The evaluation process will continue with a vision to change, adjust or emphasize any aspect of our program to help us reach the attainable goal of another Super Bowl championship."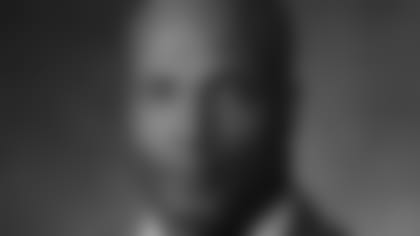 Moss, who will work with both the inside and outside linebackers, will be entering his ninth season on Green Bay's coaching staff in 2014, having served as assistant head coach/inside linebackers for the past five seasons (2009-13). He began his time in Green Bay as the linebackers coach in 2006 and served as assistant head coach/linebackers in 2007-08. Since Moss was named assistant head coach in 2007, the Packers rank No. 1 in the NFL in interceptions (155), No. 3 in takeaways (211), No. 3 in opponent passer rating (76.9) and No. 6 in points allowed per game (20.8) over that span. He helped guide Green Bay's defense to back-to-back top-five overall finishes in 2009-10, the first time the Packers had accomplished that feat since 1968-69. Moss has tutored A.J. Hawk, who became the franchise's all-time tackle leader (1,025) in 2013, since he entered the league in '06. Hawk has led the team in tackles five times during his career, which ties him with Nick Barnett for the franchise record. Prior to joining Green Bay, Moss worked as a defensive quality control coach with the Seattle Seahawks in 1998, a defensive assistant/quality control with New Orleans in 2000, and linebackers coach for the Saints from 2000-05.
Van Pelt will be entering his third season with the Packers and his ninth as an NFL coach in 2014. He served as Green Bay's running backs coach each of the last two seasons. In 2013, he helped the Packers rank No. 7 in the league in rushing offense (133.5 ypg), highlighted by RB Eddie Lacy's 1,178 rushing yards, the most by a rookie in franchise history and the eighth most in the NFL by any player in 2013. Lacy became the first Green Bay rookie on offense to be selected to the Pro Bowl since WR James Lofton in 1978 and was named NFL Offensive Rookie of the Year by The Associated Press. The Packers tied a single-season franchise record in 2013 by having three different running backs register 100-yard rushing games (Lacy, Johnathan Franklin, James Starks). Prior to joining Green Bay, Van Pelt served as the quarterbacks coach for the Tampa Bay Buccaneers for two seasons (2010-11). In his first season in Tampa Bay, he tutored second-year QB Josh Freeman, who finished sixth in the NFL in passer rating (95.9) while throwing for 3,451 yards, 25 touchdowns and just six interceptions. Van Pelt spent the previous four seasons (2006-09) with the Buffalo Bills, serving as offensive quality control coach from 2006-07, quarterbacks coach in '08 and offensive coordinator/quarterbacks coach in '09.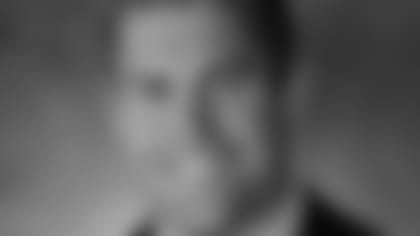 McCurley, who will assist Moss with all of the linebackers, has been with the club since 2007 and served as the defensive quality control coach for the past five seasons (2009-13). In that role, his duties included breaking down opponent game film and analyzing its offensive tendencies. Since '09, McCurley has been part of a defensive staff that has helped the Packers rank No. 4 in the NFL in sacks (204), No. 4 in opponent passer rating (78.0) and No. 7 in points allowed per game (20.8). He spent his first two seasons with the club (2007-08) working as a coaching administrator. McCurley was a four-year letterman at linebacker (1999-2002) at the University of Pittsburgh and was a graduate assistant (defense) at the school from 2003-05.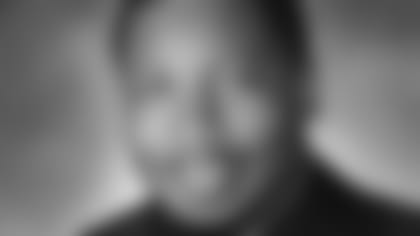 Simmons will be entering his fourth season with Green Bay in 2014, having served as coaching administrator for the past three years (2011-13). In his new position, he will assist with special teams and the defensive backs and work in quality control. He joined the Packers after playing safety for 10 seasons in the NFL, appearing in 121 games with 12 starts during his career. Simmons played four seasons with the Pittsburgh Steelers (1998-2001) and six with the Houston Texans (2002-07). He was drafted by Pittsburgh in the fifth round of the 1998 NFL Draft out of Arizona State, where he was a four-year letterman and earned second-team All-Pacific-10 honors as a senior in 1997.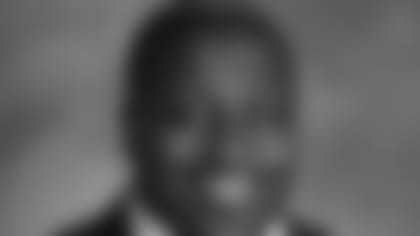 Rushing will be entering his sixth season with the Packers in 2014, having served as offensive assistant/special teams for the past two seasons. Prior to that, he worked as the offensive quality control coach for Green Bay for two seasons (2009-10) and assistant wide receivers/special teams in 2011. In Rushing's first five years with the club, Green Bay finished in the top 10 in the league in scoring in all five seasons and in the top 10 in total offense four times. He came to Green Bay after coaching 13 years in the college ranks at four schools, including six seasons (2003-08) as the defensive backs coach at Utah State. Rushing was a four-year starter at defensive back for Washington State (1991-94) and set a school record by starting 46 games.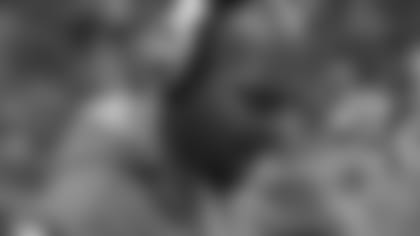 Gash will be entering his ninth season as an NFL coach in 2014. He joins the Packers after spending six seasons with the Detroit Lions as running backs coach (2008-12) and assistant special teams coach (2007). During his time with the Lions, Gash helped guide the offense to a No. 5 ranking in yards per game in 2011 and a No. 3 ranking in 2012. The 2012 season saw a pair of young runners, Mikel Leshoure and Joique Bell, excel under Gash. Leshoure rushed for 798 yards and nine touchdowns on 215 carries (3.7 avg.) while adding 34 receptions for 214 yards (15.3 avg.), and Bell rushed for 414 yards and three touchdowns on 82 attempts (5.0 avg.) with 52 receptions for 485 yards (9.3 avg.). In 2010, RB Jahvid Best led the Lions and ranked No. 4 among all NFL rookies with 555 rushing yards under the direction of Gash. Best ranked No. 2 among all NFL rookies with 58 receptions and became the sixth rookie in team history to post more than 1,000 yards from scrimmage with 1,042 total yards. Prior to working with the Lions, Gash spent two seasons (2005-06) with the N.Y. Jets as assistant running backs and assistant special teams coach. He entered the NFL coaching ranks following a 12-year playing career as a fullback with the New England Patriots (1992-97), Buffalo Bills (1998-99, 2003) and Baltimore Ravens (2000-02). Gash earned Pro Bowl and second-team All-Pro honors following the 1998 and 1999 seasons.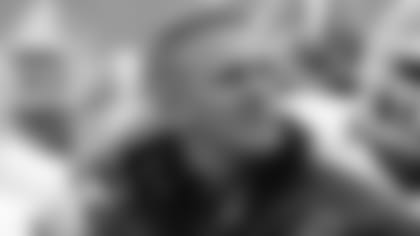 Zook brings 34 years of coaching experience on the professional and collegiate levels, including 10 seasons as a head coach. The 2014 season will mark his seventh season as an NFL assistant. Most recently, Zook served as the head coach at the University of Illinois from 2005-11, leading the Fighting Illini to the Rose Bowl following the 2007 season. That season, Zook was named the Big Ten Coach of the Year. Prior to Illinois, Zook spent three seasons (2002-04) as head coach at the University of Florida, guiding the Gators to a 23-14 record and three bowl appearances. Before his stint with the Gators, Zook spent six seasons in the NFL, serving as special teams coach with the Pittsburgh Steelers (1996-98), defensive backs coach with the Kansas City Chiefs (1999) and defensive coordinator with the New Orleans Saints (2000-01). His New Orleans defense led the NFL with 119 sacks during his two-year stint and ranked No. 10 in the league in scoring defense in 2000. Zook's assistant coaching experience on the collegiate level includes stops at Murray State (1978-80), Cincinnati (1981-82), Kansas (1983), Tennessee (1984-86), Virginia Tech (1987), Ohio State (1988-90) and Florida (1991-1995).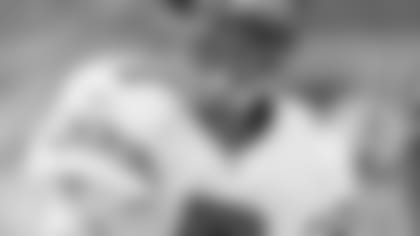 Getsy comes to Green Bay after serving as the wide receivers coach at Western Michigan in 2013. Prior to that, he was the offensive coordinator and quarterbacks coach at Indiana University of Pennsylvania for two seasons (2011-12). Getsy also worked as a graduate assistant at Pittsburgh in 2010, as offensive coordinator at West Virginia Wesleyan College in 2009 and as a graduate assistant at Akron in 2007-08. He played quarterback at Akron for two seasons (2005-06) after transferring from Pittsburgh and set 24 individual school records for the Zips. Getsy signed with the San Francisco 49ers as a non-drafted free agent in 2007.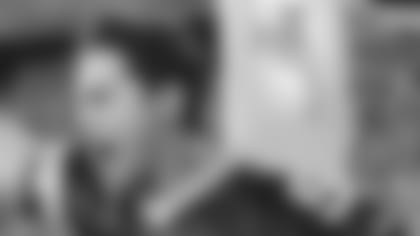 Gizzi joins the Packers after spending the 2013 season at the University of North Carolina as the Tar Heels' assistant football strength and conditioning coach. He served as a strength and conditioning intern with the Packers during the offseason and training camp in 2013. From 2010-13, Gizzi owned and operated Atlas Performance, a training facility in downtown Chicago. He played linebacker for the Packers for two seasons, appearing in 23 games for the club in 2000-01. Gizzi entered the NFL as a non-drafted free agent with Denver in 1998 and spent the 1998 and 1999 seasons on the Broncos' reserve/military list while honoring his military commitment. He lettered three times at Air Force (1994, 1996-97) and was named the Western Athletic Conference Defensive Player of the Year in both '96 and '97.
The team also announced that special teams assistant Chad Morton has been released.