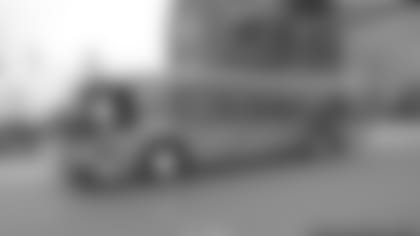 The Green Bay Packers, Green Bay Metro and the city of Green Bay announced today that they will be teaming up for a second season to offer four free bus routes on Packers gamedays.
Well utilized during their first year in 2011, the four routes are designed to reach Green Bay's major key routes and fan-heavy areas during Packers' home games. Buses will run five hours before each game and three hours after. Extended hours will be provided during night games.
Major key areas on routes include Austin Straubel Airport, Green Bay area hotels, residential areas and the downtown area. There will be 73 gameday public bus stops along the routes.
"The Packers are very pleased to continue to partner with Green Bay Metro to provide this service for our fans to use across the area," Packers President/CEO Mark Murphy said. "We saw last season that it was a popular option for fans and complemented very well the traditional parking here at Lambeau and in the nearby neighborhoods. Our goal is to continue to improve the gameday experience for our fans and we feel that this service is another way to enhance it."
Gameday service routes will be available for both those attending the game as well as those who are not.
"Public Transportation on Packers gamedays has been proven vital to our community," Green Bay Metro Transit Director said. "Not only does metro and public transit represent public safety for thousands of visitors on gameday to Lambeau Field, but it also represents the need of our local residents and visitors that rely on public transit to employment, shopping, dining and entertainment."