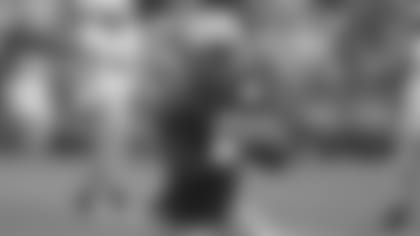 QB Graham Harrell
GREEN BAY—Without a doubt, the backup quarterback competition will come down to the preseason games, but the needle certainly moved in practice on Wednesday.
Moments after Graham Harrell connected smoothly on a deep ball to James Jones, B.J. Coleman threw the first of what became two interceptions in the team periods, suddenly giving Coleman some ground to make up in order to supplant Harrell as Aaron Rodgers' primary backup.
Harrell got a chance to show off his improved arm strength, running a play-action rollout as Jones used a nifty double move to get behind cornerback Micah Hyde, a rookie who hadn't had many miscues thus far. With more than a step on Hyde, Jones hauled in Harrell's rainbow in stride, drawing the loudest cheer of the day from the filled Ray Nitschke Field bleachers.
"J.J. ran a great route, beat the corner pretty good, and the safety was trying to come over the top," Harrell said. "I just threw it out there and J.J. did the rest, I think. It was fun. Every now and then we call plays that are shot plays, and that was one of them. We took our shot and it worked out."
Head Coach Mike McCarthy noted as OTAs concluded that Harrell needs to play better in the preseason than he did a year ago, when he didn't settle in until a lights-out performance in the fourth and final game.
With another offseason of reps under his belt, Harrell is counting on his improvements showing up.
"I feel more comfortable than I've ever felt," he said. "It's my fourth year, and that helps. Experience is irreplaceable."
Coleman's inexperience was evident on his two interceptions. On the first, a quick slant that was picked off by linebacker A.J. Hawk, Coleman was "fooled," according to McCarthy. On the second, he flushed to his right and made a "bad decision" that was snagged by safety Morgan Burnett.
"I would throw those mistakes under the area of experience and recognition, something that all quarterbacks need," McCarthy said. "He can't get enough of it, because this is where he is."
Coleman had been off to a solid start in camp. The rough outing came almost on cue, as a day earlier he spoke to reporters about still having a bit of a "gunslinger mentality" and forcing throws on occasion. He also spoke of avoiding a "roller coaster" of ups and downs.
"You want to be very consistent," he said on Tuesday. "That's where the trust is built between the offensive coordinator, head coach and quarterback. The preseason games are very important. You have to be able to produce when the lights go on, and it's going to be fun."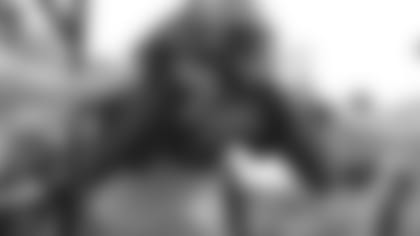 McCarthy made it clear the preseason would sort out the return game as well, with a handful of young players rotating on both punt and kickoff returns behind Randall Cobb.
One candidate is rookie running back Johnathan Franklin, who has looked fast and explosive on offense, but who fumbled both a punt and kickoff in practice on Wednesday.
"Someone has to step up there," McCarthy said. "Randall Cobb has been excellent for us back there. If we were to play a game tomorrow, Randall would be the returner."
If it's going to be someone other than Cobb, the best bet at the moment would be Jeremy Ross, who is also making a strong bid for a reserve receiver spot, particularly with draft picks Charles Johnson and Kevin Dorsey sidelined by injuries.
Ross is being used in a multi-faceted way on offense, much like Cobb, and he took all the snaps in the final no-huddle period of practice on Wednesday.
"I like what Jeremy's doing," McCarthy said. "He had some good returns there at the end of the season for us. He's shown that he can do it in big games, and he'll learn from the mistake in San Francisco. A very versatile football player."
Ross believes his way to "step up" in the return game, as McCarthy asked, is to be steady and consistent catching the ball. He has remained confident despite the playoff fumble against the 49ers, having put it behind him long ago.
"I definitely want to win the job," Ross said. "I'm looking to win any job that's in front of me.
"I feel like a big part of my game is when I have the ball in my hands, and one of my mottos is I don't want one person to bring me down. I plan on running hard." Additional coverage - July 31