The Green Bay Packers have named Craig Benzel vice president of sales and business development and Gabrielle Valdez Dow vice president of marketing and fan engagement, Packers President/CEO Mark Murphy announced Monday.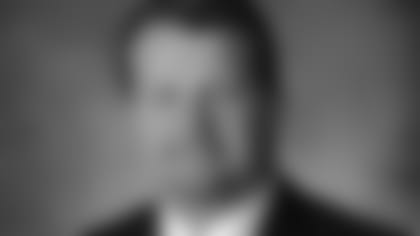 Benzel, a veteran of 16 years with the Packers, will oversee corporate sales, premium seating, ticketing, food and beverage, events, the Hall of Fame and guest services. He served the past 12 years as director of marketing and corporate sales, a position in which he helped the organization achieve record local revenues as it expanded its partnerships and added innovative new inventory in premium seating, among other accomplishments. Prior to joining the Packers in 1998, he served as vice president of marketing for the Milwaukee Wave for six years (1993-98).
"Craig's been a valuable asset to the Packers for many years," Murphy said. "I look forward to working with him in his expanded role and know that he will continue to contribute to the success of the organization."
A longtime Wisconsin resident, Benzel earned his bachelor's degree in economics and business management from Ripon College and his MBA from the University of Wisconsin-La Crosse. In the community, he serves as a board member for Better By the Bay Green Bay Area Branding Initiative and the Anxiety Disorders Foundation, as well as a cabinet member of the United Way of Greater Milwaukee. Benzel's family includes his wife, Jodi, and children Kaylee (17) and Max (13).* *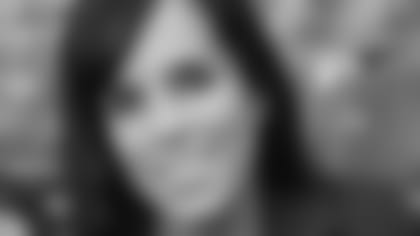 Dow, who has 20 years of diverse experience across professional sports, entertainment and venues, will oversee the Packers' retail operations, media group, brand engagement and gameday entertainment. She joins the Packers from the Baltimore Ravens where she has served as vice president of marketing the past eight years, a position in which she oversaw the team's marketing, promotions, sponsor activations, brand management, game entertainment and fan affinity efforts. With the Ravens, Dow in 2007 created 'Purple,' a first-ever female fan club that has grown to 25,000 members and remains the only club of its kind in pro sports.
Dow's other professional sports experience includes two years with the NHL's Florida Panthers, where she directed the marketing of hockey, concerts and family entertainment, and four years with AEG, marketing the NBA's Los Angeles Lakers, as well as the Staples Center, Kodak Theatre and the Forum.
A San Francisco native, Dow earned her bachelor's, MBA and law degrees from the University of Oregon. She and her husband, Jeff, a Port Washington, Wis., native, maintain strong ties to Wisconsin as Jeff's parents live in Port Washington and extended family run a dairy farm in Lomira, Wis. The couple has a daughter, Danielle (8), and a son, Jackson (5). She recently was honored as one of Maryland's Top 100 Women by the Maryland Daily Record in recognition of her professional accomplishments, community leadership and commitment to mentoring. Additionally, in March she received an Executive Management Award by SmartCEO, an award that honors executives who have gone above and beyond to support and lead their organizations.
"We're excited to welcome Gabrielle and her family to Green Bay and the Packers," Murphy said. "She brings excellent experience to the position. The Ravens are one of the most respected teams in the NFL and she's been a big factor in their success over the past eight years. I'm eager to see the impact she will have on our organization.
"These areas of the organization have experienced significant growth in recent years and this new structure will afford Craig and Gabrielle the opportunity, with their teams, to enhance the experience we provide for our fans and partners."
In addition to Benzel and Dow, the Packers' senior staff also includes Russ Ball, vice president of football administration/player finance; Paul Baniel, vice president of finance and administration; Nicole Ledvina, vice president of human resources; and Ed Policy, vice president and general counsel.