*Two years after he co-founded the Packers with Curly Lambeau, George Calhoun began writing a piece called The Dope Sheet, which served as the official press release and game program from 1921-24. *
*Honoring Calhoun, the first publicity director, the Packers are running this weekly feature as their release, which is being made available to fans exclusively on Packers.com. This is an abbreviated version of the Packers-Panthers Week 2 Dope Sheet. To read the full version, download the PDF by **clicking here**. *
Here are some highlights from thePackers-Panthers Week 2 Dope Sheet:
GREEN BAY (1-0) AT CAROLINA (0-1)
Sunday, Sept. 18 - Bank of America Staadium - 12 p.m. CDT
PACKERS VISIT CAROLINA FOR FIRST TIME SINCE 2005
Green Bay makes its first road trip of the 2011 season when it visits the Carolina Panthers on Sunday, the team's first game in Carolina since 2005.
Even though it is the first matchup between the teams since a 2008 contest at Lambeau Field, this will be the 11th time in the past 15 seasons that the teams have met in the regular season.
This will be the second time that the Packers' first road contest of the season has come in Carolina. Green Bay traveled there for the '04 season opener, a Monday Night Football contest that the Packers won, 24-14.
The Packers have a 6-4 edge in the all-time regular-season series, including a 4-2 mark in Carolina. Green Bay also topped Carolina in the 1996 NFC Championship Game at Lambeau Field.
Including the postseason, the Packers have won five of their last eight games on the road entering Sunday's contest.
The Packers will be looking to get off to a 2-0 start for the fourth time in six seasons under Head Coach Mike McCarthy. The last Green Bay coach to post four 2-0 starts during his Packers tenure was Vince Lombardi (1959, 62, 65-66).
Sunday's contest will be the first of back-to-back road games for the Packers, who visit the division-rival Chicago Bears in Week 3 for a 3:15 p.m. contest at Soldier Field. Green Bay will also have back-to-back road games in Weeks 12-13 (at Detroit, at N.Y. Giants).
Green Bay topped the New Orleans Saints, 42-34, in the season opener last Thursday night in a matchup of the last two Super Bowl winners. The 42 points were the second most in franchise history in a season opener, trailing only the 53 posted on Sept. 14, 1919, and the most by the Packers since they entered the NFL in 1921.
It was also the Packers' 52nd victory on Kickoff Weekend, which is tied with the Bears for the most in NFL history.
STARTING FAST AWAY FROM LAMBEAU
With the victory over the Saints, the Packers improved to 4-1 in season openers at home under Head Coach Mike McCarthy, but the team has also enjoyed plenty of success in the first road game under his leadership.
The Packers are 5-0 in their first road game of the season under McCarthy, the only team in the league to have a five-game winning streak in opening road contests.
The last NFL head coach to win five straight opening road games with the same team was Minnesota's Dennis Green from 1996-2000. The last NFL team to accomplish the feat was Indianapolis from 2005-09.
McCarthy is one of only three head coaches in franchise history to guide the Packers to five consecutive wins in road openers. It matches the mark set by Curly Lambeau (1928-32) and trails only Vince Lombardi (1960-67).
The Packers have won 52 road openers, the most in league history.
With Green Bay's win in Week 1 over New Orleans, McCarthy became the first head coach in franchise historyto win five straight season openers.
The Packers improved to 12-6 in the month of September under McCarthy win the victory over the Saints. That .667 winning percentage since 2006 ranks tied for fourth in the NFL.
Green Bay is 6-2 (.750) in September road contests under McCarthy, No. 2 in the NFL over that span behind only Indianapolis (7-2, .777).
FOX Sports, now in its 18th season as an NFL network television partner, will broadcast the game to a regional audience.
Play-by-play man Ron Pittsand color analystJim Mora Jr. will have the call from the broadcast booth.
Milwaukee's WTMJ (620 AM), airing Green Bay games since 1929, heads up the 52-station Packers Radio Network, with Wayne Larrivee(play-by-play) and two-time Packers Pro BowlerLarry McCarren (color) calling the action. The duo enters its 13th season of broadcasts together across the Packers Radio Network, which covers 43 markets in five states.
For out-of-town listeners, the broadcast is available on Sirius Satellite Radio (Channel 94, WTMJ feed) as part of the network's NFL Sunday Drive.
DIRECTV subscribers can watch the game in HD on Channel 711.
THE DOPE ON THIS WEEK'S OPPONENT:
Packers vs. Carolina Panthers:
All-time regular season:6-4-0
All-time, postseason:1-0
All-time, in Carolina:4-2-0
Streaks:The Packers have won four of the last six meetings.
Last meeting, regular season:Nov. 30, 2008, at Lambeau Field; Panthers won, 35-31
Mike McCarthy: 54-34-0, .614, (incl. 5-2 postseason); 6th NFL season
Ron Rivera:0-1-0, .000; 1st NFL season
Head to Head:Never met
vs. Opponent:McCarthy 1-1 vs. Panthers; Rivera 0-0 vs. Packers
MIKE McCARTHY…Is in sixth year as the Packers' 14th head coach.
Having led Green Bay to the playoffs three of his five seasons with the team, he joined Vince Lombardi and Mike Holmgren as the only coaches to guide the Packers to a Super Bowl title with a win over Pittsburgh in Super Bowl XLV.
His .714 winning percentage (5-2) in the postseason is tied for first among active NFL head coaches, matching the mark of New England's Bill Belichick (15-6) and Pittsburgh's Mike Tomlin (5-2).
One of only two coaches, along with New Orleans' Sean Payton, to have his offense ranked in the top 10 in total yardage each of the last five seasons.
Was named Packers head coach on Jan. 12, 2006, his first head-coaching job after 13 years as an NFL assistant.
Honored as the 2007 Motorola NFL Coach of the Year and NFL Alumni Coach of the Year.
Became the first Packers coach since Lombardi to lead the team to a championship game in his second season.
RON RIVERA…Is in first year as the Panthers' fourth head coach.
Before joining the Panthers, worked with the San Diego Chargers from 2007-10, coaching inside linebackers before taking over as defensive coordinator midway through the 2008 season. In 2010, San Diego led the league in overall defense and passing defense.
From 2004-06, he oversaw the Chicago Bears defense, guiding the unit to two top-five finishes in the league. Prior to serving as defensive coordinator in Chicago, he was linebackers coach for Philadelphia (1999-2003) and defensive quality control coach for the Bears (1997-98).
Is just the third Latino head coach in NFL history, joining Tom Flores (Oakland, 1979-87; Seattle, 1992-94) and Tom Fears (New Orleans, 1967-70).
A second-round draft choice by Chicago in 1984, he played linebacker for nine seasons with the Bears. Was a member of the Super Bowl XX title team in 1985.
THE PACKERS-PANTHERS SERIES
Non-divisional opponents, this will be the 11th time in the past 15 seasons that the Packers and Panthers have met in the regular season.
The first meeting between the two clubs came in the 1996 NFC Championship game at Lambeau Field. The Packers overcame two early deficits to defeat the Panthers, 30-13, and earn a berth in their first Super Bowl in 29 years.
In 2004, the Packers registered an emotional prime-time win, 24-14, over the Panthers, then the defending NFC champion, in the season opener on Monday Night Football.   
The teams met in the regular season in six consecutive years (1997-2002), with the Packers winning four of those contests.
NOTABLE CONNECTIONS
Packers defensive coordinator Dom Capers served as the first head coach in Carolina franchise history from 1995-98, guiding the Panthers to the NFC Championship Game in just his second season…Packers outside linebackers coach Kevin Greene played in Carolina for three seasons (1996, 1998-99), twice earning Pro Bowl recognition with the Panthers…Packers defensive line coach Mike Trgovac coached on Carolina's staff for seven seasons (2002-08), the final six as defensive coordinator…CB Jarrett Bush entered the NFL with Carolina as a non-drafted free agent in 2006…Packers TE Ryan Taylor is a native of Winston-Salem, N.C., and played at the University of North Carolina…Packers LB D.J. Smith is a Charlotte native and played at Appalachian State…Packers DE C.J. Wilson played at East Carolina and is from Belhaven, N.C. ...Panthers LS J.J. Jansen entered the NFL with the Packers as a non-drafted free agent in 2008 and spent that season on injured reserve with Green Bay…Panthers head coach Ron Rivera and Packers running backs coach Jerry Fontenot were teammates with the Chicago Bears…Greene and Panthers asst. offensive line coach Ray Brown were teammates with the San Francisco 49ers in 1997…Packers Head Coach Mike McCarthy coached with Panthers tight ends coach Pete Hoener in San Francisco in 2005…Hoener also coached at Texas A&M with Packers special teams coordinator Shawn Slocum in 2000…Packers assistant head coach/inside linebackers Winston Moss played at the University of Miami when Panthers defensive backfield coach Ron Meeks was on the staff there…Panthers defensive quality control coach Sam Mills III's father, the late Sam Mills Jr., played for Capers in Carolina and also in New Orleans when Capers was the defensive backs coach for the Saints…Panthers special teams coordinator Brian Murphy coached on the staff at the University of Wisconsin from 1994-96…Panthers running backs coach John Settle also coached at Wisconsin from 2006-10…Packers S Charlie Peprah played for Panthers quarterbacks coach Mike Shula when he was the head coach at Alabama…Shula also coached in Tampa Bay when Moss played for the Buccaneers and in Chicago when Fontenot played for the Bears…Former college teammates include Packers CB Sam Shields and Panthers LB Jon Beason and TE Greg Olsen (Miami), Smith and Panthers WR Armanti Edwards (Appalachian State), Packers LB A.J. Hawk and Panthers CB Chris Gamble and TE Ben Hartstock (Ohio State), Packers C Scott Wells and Panthers LB Omar Gaither (Tennessee), Packers LB Clay Matthews and Panthers C Ryan Kalil and LB Thomas Williams (Southern California), Packers RB Alex Green and Panthers WR Kealoha Pilares (Hawaii), and Packers RB James Starks and Panthers CB Josh Thomas (Buffalo).
INDIVIDUALLY VS. PANTHERS
In eight career games vs. Carolina, WR Donald Driver has caught 28 passes for 457 yards (16.3 avg.) and six TDs...LB A.J. Hawk has registered 18 tackles (13 solo) in two games against the Panthers...WR Greg Jennings has 15 catches for 139 yards (9.3 avg.) and two TDs, including eight grabs in the 2008 meeting to match his career high...CB Tramon Williams earned NFC Special Teams Player of the Week honors when he scored his first career TD on a punt return vs. Carolina on Nov. 18, 2007. Williams fielded K John Kasay's punt out of a field-goal formation and returned it 94 yards down the sideline for a score.
LAST MEETING, REGULAR SEASON
Nov. 30, 2008, at Lambeau Field; Panthers won, 35-31.
QB Aaron Rodgers completed 29-of-45 passes for 298 yards and three TDs (96.3 rating), leading the offense on a 16-play, 79-yard drive to set up a 19-yard FG by Mason Crosby that put Green Bay up 31-28 with two minutes remaining.
Panthers QB Jake Delhomme connected with WR Steve Smith for a 54-yard completion down to the Green Bay 1 on the first play of Carolina's next drive. RB DeAngelo Williams scored on a 1-yard plunge on the next play to give the Panthers the win, Williams' fourth rushing TD of the afternoon, which tied a Lambeau Field record.
WR Greg Jennings matched his career high with eight catches for 91 yards (11.4 avg.) and a TD and WR Donald Driver added five catches for 83 yards (16.6 avg.) and a score.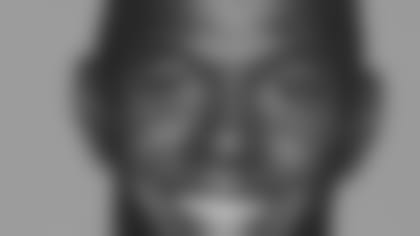 With a 9-yard reception early in the fourth quarter against New Orleans last Thursday night, WR Donald Driver joined WR James Lofton atop the franchise record book for the most career receiving yards. * The catch gave Driver 9,656 receiving yards for his career, which matched Lofton and left the 12th-year wideout needing just one more yard to gain sole possession of the franchise mark. * Driver already ranks as the franchise's all-time leader in receptions, having surpassed Sterling Sharpe (595) in 2009. * With four grabs against the Saints, Driver surpassed the 700-catch mark for his career, becoming the first player in team history to hit that plateau and the 33rd in NFL history. Driver is one of only six active players with 700 or more receptions.
PICKING UP WHERE HE LEFT OFF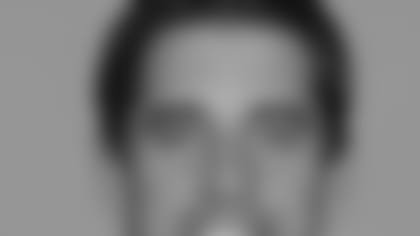 The last time QB Aaron Rodgers took the field prior to Thursday night's season opener, he threw for 304 yards and three TDs on his way to earning Super Bowl MVP honors in the Packers' 31-25 win over Pittsburgh in Super Bowl XLV. * The opening contest of the season against the Saints saw Rodgers come through with another 300-yard, three-TD effort, as he led the Packers to a 42-34 victory over New Orleans. * All three of Rodgers' TD passes came in the opening quarter as he became just the second NFL quarterback to throw three TD passes in the first quarter of a season opener, joining Buffalo's Jack Kemp (1964) * Rodgers' 188 passing yards in the first quarter were the most he has tallied in any quarter in his career, topping the previous mark of 181 yards at Minnesota in the second quarter on Nov. 21, 2010. It was the most by a Packers QB in a quarter since Brett Favre's 190 yards passing in the fourth quarter vs. Cleveland (Sept. 18, 2005). * His three TD passes in the first half matched his career high for any half (three other times). * Against New Orleans, his 48th career start, Rodgers registered his 15th career 300-yard game (312), 27th without an interception and 26th with a 100-plus passer rating (132.1). * Including playoffs, Rodgers has posted nine games with 300 yards passing/three TDs/zero INTs since taking over as the starter in 2008, more than any other quarterback in the league over that span. * Over his last 13 games (including postseason), Rodgers has thrown just four interceptions. * Rodgers' 312 passing yards were the third most by a Packers QB in a season opener, trailing only the 333 posted by Lynn Dickey (at Houston, Sept. 4, 1983) and Brett Favre (vs. Oakland, Sept. 12, 1999). * The performance was a continuation of a torrid stretch for Rodgers. Including the playoffs, he has connected on 161-of-232 passes (69.4 percent) for 2,039 yards, 17 TDs and just three INTs for a 115.6 passer rating over his past seven games.
RED ZONE DOESN'T MEAN THE END ZONE
A key factor in the Packers' season-opening win over New Orleans last Thursday night was the defense's ability to limit the Saints' scoring when they got into the red zone, an area Green Bay made noticeable strides in last season.
New Orleans moved its way inside the Green Bay 20-yard line five times in the opener, but came away with just 13 points (one touchdown, two field goals). The average of 2.60 points allowed by the Packers per red-zone trip ranks No. 4 in the NFL through Week 1.
That defensive effort was highlighted on the final play of the game when a wave of Green Bay defenders stopped rookie RB Mark Ingram for no gain on a run from the 1-yard line to give Green Bay the 42-34 win.
The last time a Packers opponent had five or more red-zone opportunities in a game and scored just one touchdown came vs. Dallas on Sept. 21, 2008 (also 1-for-5).
Among teams with three or more red-zone defensive opportunities in Week 1, the Packers tied Seattle (1-of-5) for the best mark on Kickoff Weekend.
The Packers jumped 16 places in the league red-zone rankings in 2010, finishing No. 12 in the category by allowing their opponents to get into the end zone just 48.4 percent of the time (15 TDs on 31 opportunities). In 2009, Green Bay checked in at No. 28 in the league in red-zone defense (60.9 percent).
TAKING HIS PLACE AMONG THE GAME'S BEST
QB Aaron Rodgers surpassed the 1,500-attempt plateau for his career last season, the benchmark to qualify for career passer rating in the NFL record book.
Rodgers has completed 1,065-of-1,646 passes (64.7 percent) in his career for 13,035 yards and 90 touchdowns with 32 interceptions for a 99.1 passer rating in the regular season.
That rating ranks No. 1 in NFL history, ahead of San Diego QB Philip Rivers, who has a 96.9 career rating.
Four of the top five rated passers in NFL history are active quarterbacks, with Steve Young (96.8), Tony Romo (95.6) and Tom Brady (95.5) rounding out the top five.
With a passer rating of 101.2 in 2010, Rodgers became thefirst quarterback in franchise history to record a 100-plus passer rating in back-to-back seasons (103.2 in 2009).
Rodgers joined Rivers as the only NFL signal-callers to register a 100-plus rating in each of the past two seasons, and Rodgers' combined rating of 102.3 in 2009-10 ranked No. 3 in the league behind Brady (103.1) and Rivers (103.0).
Having missed the Week 15 game at New England and half of the previous game at Detroit due to a concussion, Rodgers fell 78 yards shy of his third straight 4,000-yard season.
With 3,922 passing yards last season, Rodgers brought his total in three seasons as a starter to 12,394. That rankedNo. 2 in NFL history behind only Kurt Warner (12,612, 1999-2001) for the most passing yards by a QB in his first three seasons as a starter.
Rodgers completed 312-of-475 passes on the season, a 65.7 completion percentage that ranked No. 2 in team history behind only Brett Favre's 66.5 mark in 2007.
Rodgers has thrown just 31 interceptions in his three-plus seasons as a starter, a 2.0 interception percentage that leads the league over that span among quarterbacks with 40 or more starts.
Rodgers also ranks No. 1 in NFL history (min. 1,500 attempts) in career interception percentage at 2.0, ahead of Neil O'Donnell (2.1) and Brady (2.2).
Rodgers finished in the top 10 in nearly every major passing category again in 2010, despite missing the Week 15 contest at New England. He finished No. 3 in passer rating (101.2), No. 7 in yards (3,922), tied for No. 6 in TDs (28), and No. 2 in 25-yard passes (40).
Rodgers threw four TD passes at Minnesota last season in Week 11, his regular-season career high. His passer rating of 141.3 (22-of-31, 301 yards), was the second-best single-game mark in his career behind only a 155.4 rating at Cleveland on Oct. 25, 2009.
Rodgers joined Eagles QB Michael Vick (at Washington, Nov. 15) and Brady (at Detroit, Nov. 25, vs. N.Y. Jets, Dec. 6) as the only QBs to post a 140-plus passer rating, 300 yards passing and four passing TDs in a game in 2010.
He matched that career-best TD total with four against the Giants in Week 16, and his 404 yards passing were a regular-season career best. It was the 10th game in which he had three-or-more TD passes and no INTs, the most by an NFL quarterback within three seasons of his first NFL start. It topped Warner's mark of nine from 1999-2001.
In 2009, Rodgers threw for 4,434 yards as he became the first QB in NFL history to throw for more than 4,000 yards in each of his first two seasons as a starter.
In 2009, Rodgers joined Young (San Francisco, 1998) as the only quarterbacks in NFL history to throw for 4,000 yards and 30 TDs and rush for 300 yards and five TDs in the same season.   
In 47 regular-season career starts, Rodgers has eclipsed the century mark in passer rating 25 times and recorded 14 games of 300-plus yards. He posted his 20th career 100-plus passer rating game in just his 36th career start, which ranks third among NFL QBs since 1970 behind only Warner (33) and Romo (34).
Rodgers threw 70 TD passes in his first 40 career starts, a Packers franchise record.
JENNINGS FLASHES HOT HANDS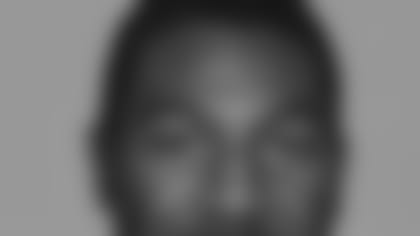 After getting off to a slower start in 2010, Greg Jenningswas one of the most productive receivers in the NFL over the final 11 games on his way to earning Pro Bowl recognition for the first time in his career. * Having posted 14 receptions for 183 yards (13.0 avg.) and three TDs in the opening five contests, Jennings registered 1,082 yards and nine TDs on 62 receptions (17.5 avg.) in the final 11 games, an average of 98.4 receiving yards per contest. A look at where Jennings ranks in the NFL since Week 6 last season: * Jennings finished the season tied for No. 2 in the NFL with 12 TD receptions, which matched his career high set in 2007. He checked in at No. 4 in the league and No. 2 in the NFC with 1,265 receiving yards. * He registered 122 yards on six receptions, including a 57-yard TD catch vs. the 49ers in Week 13. It was his third straight 100-yard game, only the second time in his career (Weeks 2-4, 2008) he has accomplished that feat. * Jennings posted a career-high three TD receptions in Green Bay's 31-3 win at Minnesota in Week 11, becoming the first Packer since WR Javon Walker (Sept. 26, 2004) to record three TD catches in a game. * He caught seven passes for 152 yards in the game, with the yardage total the second-best single-game mark of his five-year career behind only a 167-yard outing at Detroit on Sept. 14, 2008. The performance at Minnesota earned him NFC Offensive Player of the Week honors for the first time in his career. * Jennings became just the third Packer in team history to post seven catches/150 yards receiving/three receiving TDs in the same game, joining Walker (Sept. 26, 2004) and WR Antonio Freeman (Dec. 20, 1998). * He was one of only three NFL players in 2010 (Tennessee's Kenny Britt, Oct. 24; Kansas City's Dwayne Bowe, Nov. 28) to post seven catches/150 receiving yards/three TD catches in a game. * The Minnesota game in Week 11 was Jennings' fifth straight with six or more receptions as he became the first Packer since WR Sterling Sharpe in 1993 to post six or more catches in five straight games. * With his 1-yard TD catch at New England in Week 15, Jennings became just the fourth player in team history (Sharpe, Freeman, Billy Howton) to catch at least 12 TD passes in a season twice in a Packers uniform. * Jennings' 86-yard score against Miami in Week 6 marked a career long for both him and QB Aaron Rodgers, and it was the longest reception by a Green Bay player since WR Robert Brooks hauled in a 99-yard TD from QB Brett Favre at Chicago on Sept. 11, 1995, on Monday Night Football. WR Donald Driverhad a 90-yard TD grab in the 2007 NFC Championship Game on Jan. 20, 2008. * Jennings' 86-yard reception was the longest play from scrimmage by a Packer since RB Ahman Green's 90-yard TD run vs. Dallas on Oct. 24, 2004. * It was the fourth 80-yard reception of Jennings' career, moving him into the No. 1 spot in the franchise record books ahead of Driver (3). * Among NFL players with 70-plus receptions in 2010, Jennings ranked No. 2 in the NFL in receiving average at 16.6 yards per catch, trailing only Denver's Brandon Lloyd (18.8). * When it comes to scoring passes, Jennings has an eye-popping average during his career. Of his 41 career touchdown catches in the regular season, 16 (39.0 percent) have been at least 40 yards in length. He has a staggering average of 30.9 yards per TD catch.
FINDING HIS WAY TO THE QUARTERBACK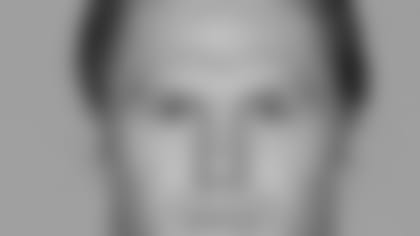 Despite sitting out Green Bay's Week 6 matchup last season vs. Miami due to a hamstring injury, the first time he missed a game in his career, LB Clay Matthews finished No. 2 in the NFC and No. 4 in the NFL with 13.5 sacks  in 2010. * Matthews was named to his second straight Pro Bowl last season and was named NFL Defensive MVP by Pro Football Weekly/PFWA. He also earned NFC Defensive Player of the Year recognition from Sporting News and the Committee of 101. * He received first-team All-Pro honors from The Associated Press, the first Packer LB to earn that recognition since Tim Harris in 1989. Matthews finished second to only Pittsburgh S Troy Polamalu in the AP Defensive Player of the Year voting. * With a sack of QB Jon Kitna in the second quarter in Week 9 against Dallas, Matthews became the first Packer since the stat became official in 1982 to register a double-digit sack total in each of his first two seasons in the NFL. * Matthews also posted his first career interception in Week 9, and returned the pick 62 yards for a TD on his way to earning NFC Defensive Player of the Week honors for the third time in his career. It was the second TD of his career, and both of his scores have come in prime-time games. Matthews returned a fumble 42 yards for a TD in 2009 at Minnesota (Week 4) on Monday Night Football. * According to the Elias Sports Bureau, Matthews became the first NFL player since sacks became an official statistic in 1982 to register double-digit sacks and a defensive TD in each of his first two seasons in the NFL. * With three sacks against the Buffalo Bills in Week 2, Matthews became the first Packer to post three sacks in back-to-back games since it became an official league statistic in 1982. * The performance vs. Buffalo came a week after Matthews registered a career-high three sacks in the Packers' 27-20 season-opening victory at Philadelphia. * Matthews was named NFC Defensive Player of the Week for Week 2, and he also won the award last season for his two-sack outing vs. Baltimore in Week 13 on MNF. * Matthews' six sacks in the first two games were the most ever by a Packer to start a season. * Matthews' six sacks over a two-game span rank second in team history behind only Bryce Paup, who recorded 6.5 sacks in Weeks 3-4 in 1991. Paup posted 4.5 sacks vs. Tampa Bay on Sept. 15, and then followed that up with two more the next week at Miami on Sept. 22. * His 33 sack yards vs. Buffalo were the most by a Packer since DE Reggie White's 35 on two sacks vs. Minnesota on Oct. 22, 1995. Matthews ranked No. 2 in the league with 93.5 sack yards on the season, trailing only Dallas LB DeMarcus Ware (110.5). * Matthews forced two fumbles in 2010, including a strip of RB Brandon Jacobs that halted a Giants' drive with New York trailing 31-17 in the third quarter in Week 16. * With two sacks of Falcons QB Matt Ryan in the Divisional contest, Matthews became the first player in team history (since 1982) to post at least one sack in each of his first three career postseason games. With 4.5 career sacks in the postseason, Matthews already ranks No. 2 in team playoff annals behind only DE Reggie White (eight). * Matthews' 3.5 sacks last postseason were the most in franchise history (since 1982) in a single postseason. * In 31 career regular-season games played, Matthews has posted two or more sacks in a game five times. All five of those two-sack games came in Matthews' first 18 games in a Packers uniform, breaking White's franchise mark of four in his first 18 games with Green Bay (1993-94). * Matthews' 17 sacks in his first 20 games were the most ever by any NFL player to start a career. It topped the previous mark of 16.5 set by San Diego's Leslie O'Neal (1986, 1988) and the N.Y. Jets' John Abraham (2000-01). * In 2009, Matthews set a Packers rookie record with 10 sacks on his way to earning Pro Bowl honors, the first Green Bay rookie to be named to the all-star game since Hall of Fame WR James Lofton in 1978.