The Green Bay Packers will recognize Karen Menéndez Coller on Sunday at the Packers-Bengals game to honor her as the recipient of the annual NFL Hispanic Heritage Leadership Award.
Prior to the game, Menéndez Coller will be recognized on the field and will receive the award.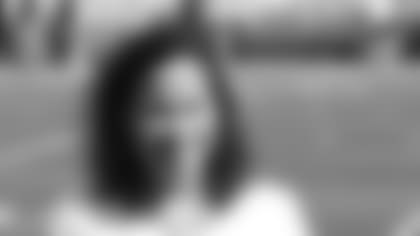 Menéndez Coller serves as Executive Director of Centro Hispano, a nonprofit organization in Dane County that provides social services, job training, educational opportunities and a cultural home to Latinos and other immigrant populations. Centro Hispano's mission is to empower youth, strengthen families and engage the community.
Prior to joining Centro Hispano, Menéndez Coller was most recently a faculty member at UCLA and moved to Madison in 2013, taking the position at Centro Hispano because of the potential in that role to quickly and positively affect people's lives. Menéndez Coller had spent years leading research projects and developing programs addressing things such as unintended pregnancy in the Latino community and teen mental health problems.
Menéndez Coller hopes to achieve several goals at Centro Hispano, including strengthening current programs, increasing partnerships with other community groups and doing more outreach to newly arrived immigrants.
In May of this year, Menéndez Coller was also honored as the first recipient of a $15,000 award named in memory of Nan Cheney, an ardent local peace activist.
The NFL and the Hispanic Heritage Foundation (HHF) have partnered for the seventh annual NFL Hispanic Heritage Leadership Awards during the 2017 celebration of Hispanic Heritage Month. The awards recognize the contributions of Hispanic leaders in each NFL market.
Each award recipient will select an organization of their choice that serves the local Hispanic community to receive a $2,000 donation. Menéndez Coller has chosen for the donation to benefit Centro Hispano of Dane County, a 501c3 nonprofit.
About the Hispanic Heritage Foundation
The Hispanic Heritage Foundation – a nonprofit established by the White House in 1987 – inspires, prepares, and connects minority leaders in the classroom, community, and workforce to meet America's priorities. HHF also promotes cultural pride, accomplishment, and the great promise of the community through public awareness campaigns seen by millions. HHF is headquartered in Washington, DC, and Los Angeles with satellite workspaces in New York, Silicon Valley, San Antonio, and Miami (Visit www.HispanicHeritage.org).