The Green Bay Packers named Jason McDonough director of ticketing and premium seating, Craig Benzel, the team's vice president of sales and business development, announced today.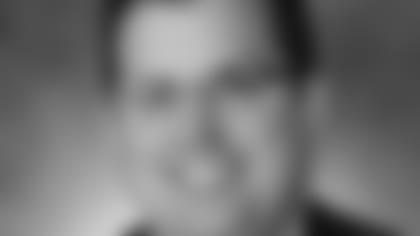 During his time with the Packers, McDonough has served as manager and, most recently, assistant director of premium seating, producing high client satisfaction levels, record customer retention percentages and steady revenue growth. He was a key decision-maker in developing the south end's new premium seating space, and helped lead the recent two-year suite and club seat renovation project.
As part of McDonough's promotion, the ticketing and premium seating departments will be merging to create one department.
"Jason has done an excellent job leading our premium seating department over the past six years," said Benzel. "His varied experience working with premium seat ticket holders, developing new seating space and spearheading the recent suite and club seating renovation project will be a valuable asset as we combine our premium seating and ticketing departments. We're looking forward to continuing to serve our season ticket holders and premium seat holders with Jason's leadership."
McDonough joined the Packers in 2010 as a premium seating sales executive, and was promoted one year later to manager of premium seating sales and services. He came to the Packers after spending three years as manager of client services for the Miami Dolphins and Sun Life Stadium (2007-10). He also spent time as manager and later, director, in the premium seating department for the Florida Panthers (2003-07) and as an account executive in new business development with the Minnesota Wild (2002-03).
McDonough, a native of McHenry, Ill., earned a B.A. in 1998 and an MBA in 2001 from the University of St. Thomas in St. Paul, Minn. His family includes his wife, Nina, and his children, Finn and Teagan.