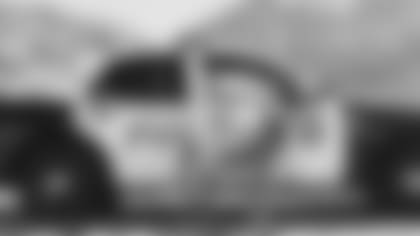 ](http://www.packers.com/media-center/photo-gallery/Packers-provide-support-to-local-law-enforcement-K-9-programs/41d4e002-5585-44ed-8177-0d6a4cc71562)
**CLICK HERE TO VIEW PHOTOS**

The Green Bay Packers today presented checks in the amount of $15,000 each to the Green Bay Police Department and the Brown County Sheriff's Office to support the K-9 programs of both organizations.
The funds will be used for new explosive detection K-9 units. Green Bay Police Officer Fred Laitinen and his dog, Cops, and Deputy Austin Lemberger and his dog, Wix, currently are in New Mexico for a training program and will join their respective departments later this spring.
The Brown County Sheriff's Office and the Green Bay Police Department are committed to having explosive detection K-9s in the community and, for numerous years have used the K-9s to sweep Lambeau Field prior to Packers games.
"The Packers are grateful for the efforts of these vital organizations to keep our community safe, and we appreciate the work they perform at events throughout the area, including Lambeau Field," said Packers President/CEO Mark Murphy. "We're honored to be able to support the K-9 programs, and we look forward to continuing our partnerships on many fronts in the Green Bay community."