PACKERS CLOSE OUT ROAD SWING IN ST. LOUIS
Green Bay (3-3) closes out its three-game road trip with a visit to St. Louis today to take on the Rams (3-3), the third meeting between the clubs in the last four seasons.
This is the second straight season that the teams have squared off in October. In 2011, St. Louis visited Lambeau Field in Week 6, a game the Packers won, 24-3.
The Packers have won three straight in the series and six of the last nine. Green Bay trails in the overall series, 44-46-1, which includes two playoff meetings (1-1). The Packers beat the Rams, 28-7, in the 1967 Western Conference Championship in Milwaukee.
The franchises met every year but one from 1937-71, with the lone exception coming in 1943 when the Rams didn't field a team.
Green Bay improved its record to 3-3 with a 42-24 victory at Houston last Sunday night as the Packers handed the Texans their first loss of the season. It marked the first time since 1997 that Green Bay had beaten an undefeated team with five or more wins (5-0 Tampa Bay, Oct, 5, 1997).
This is the first time since 1998 (Weeks 10-12) that the Packers have played three consecutive road contests. Green Bay and Houston (Weeks 12-14) are the only teams in the league with three straight road games on the schedule in 2012.
The Rams are 3-0 at home this season. Including playoffs, Green Bay is 11-3 (.786) away from Lambeau Field over its last 14 games. The Packers have won eight of their last 11 regular-season road contests (see page 16 for more).
The Packers have won 20 of their last 24 regular-season games overall (.833), the best record in the league over that span.
Following today's contest in St. Louis, Green Bay returns home for the first time in nearly a month to host the Jacksonville Jaguars at noon next Sunday.
It will be the first of two straight home games for the Packers, their only contests at Lambeau Field over an eight-week period (Weeks 5-12). Green Bay closes its season with three of five games at home.
Today's contest at St. Louis will be the third straight game played indoors for the Packers (Weeks 5 and 6 at Indianapolis and Houston). It marks the first time in franchise history that Green Bay has played in domes in three consecutive weeks.
It is the third of five indoor games on the schedule (at Detroit, Week 11; at Minnesota, Week 17) this season, the most in franchise history in the regular season (four games in 1987, 1992, 1996, 2004, 2009).
Under Head CoachMike McCarthy, the Packers have a 16-7 record (.696) indoors, including playoff games. That ranks No. 3 in the NFL in road/neutral games since 2006 behind only the the N.Y. Jets (6-2, .750) and the N.Y. Giants (11-4, .733).
Including playoffs, the Packers have won six of their last seven games played indoors, the lone loss coming at Indianapolis this season in Week 5.
The Packers have averaged 382.8 yards per game and 30.7 points per game in their 23 dome contests under McCarthy.
QB Aaron Rodgers has a 115.9 career passer rating indoors, No. 1 in NFL history (min. 200 attempts).
Green Bay's defense has generated 50 turnovers in the 23 dome contests since 2006, including nine games with three-plus takeaways.
Green Bay has posted at least 300 yards of total offense in 21 of its last 22 regular-season games, tied with New England for the most in the league since 2011.
The Packers rank No. 1 in the league in red-zone efficiency this season, scoring TDs on 77.8 percent (14 of 18) of their opportunities. Over the past three games, Green Bay has scored TDs on 10 of 11 trips inside the 20 (90.9 percent).
Entering Week 7, the Packers lead the league**in sacks (21) and sack yardage (149).
Green Bay has not allowed its opponents to score on an opening possession this season, one of only two teams in the league (Chicago) to do so.
QB*Aaron Rodgers *needs to throw two touchdown passes to hit the 150-TD mark for his career. The NFL record for fewest interceptions by a quarterback at the time of his 150th career TD pass is 69 by Miami QB Dan Marino. Rodgers currently has 42 career interceptions.
In his last 14 regular-season starts away from Lambeau Field, Rodgers has completed 310 of 462 passes (67.1 percent) for 3,981 yards and 35 TDs with just four INTs for a 115.1 passer rating. Rodgers has posted a 100-plus passer rating in 11 of those 14 games. Rodgers' career passer rating of 100.2 on the road ranksNo. 1 in NFL history(min. 700 attempts).
Over his last three games, Rodgers has thrown for 13 TDs and 892 yards with two INTs on 75-of-110 passing (68.2 percent) for a 124.5 passer rating.
WRJames Joneshas caught two TD passes in each of the last three games, one of only two players in franchise history (WR Don Hutson, 1943) to accomplish that feat.
Entering Week 7, Jones leads the league with seven TD catches this season, which already matches his career high (2011).
LBClay Matthews, who ranks No. 2 in the NFL with eight sacks this season,* *needs two more for the third 10-sack season of his career. The franchise record for fewest games needed to reach the 10-sack mark in a season is seven games by DE Kabeer Gbaja-Biamila in 2001.
DBCharles Woodsonneeds a half-sack for his fifth straight season with two or more sacks. He would join Rodney Harrison (2000-04) and Adam Archuleta (2001-05) as the only NFL defensive backs to accomplish that feat in five consecutive seasons since sacks became an official statistic in 1982.
Woodson is currently tied for No. 4 in team history with S LeRoy Butler with 38 interceptions. He needs one more to tie CB Herb Adderley (39) for No. 3 in franchise annals.
CB*Casey Hayward *has recorded three interceptions over the past two games, the first Green Bay rookie to post three INTs over a two-game span since S Chuck Cecil in 1988 (Games 5-6). Hayward leads all NFL rookies this season with three INTs.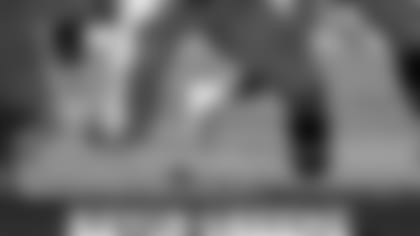 Packers outside linebackers coach Kevin Greene was a fifth-round selection of the Los Angeles Rams in 1985 and played the first eight seasons (1985-92) of his career there. He ranks second in franchise history with 72.5 sacks...Greene played for Rams head coach Jeff Fisher when Fisher was the club's defensive coordinator from 1989-91…Packers DT Ryan Pickett was a first-round draft pick of the Rams in 2001 and played his first five NFL seasons (2001-05) in St. Louis…Rams C Scott Wells, who is currently on injured reserve (designated for return), played for Green Bay for eight seasons (2004-11)…Rams secondary coach Chuck Cecil played safety for the Packers from 1988-92 and was a teammate of Packers offensive line coach James Campen and wide receivers coach Edgar Bennett…Rams wide receivers coach Ray Sherman held the same position with the Packers from 2000-04…Packers head coach Mike McCarthy coached with Rams quarterbacks coach Frank Cignetti at the University of Pittsburgh in 1989 and in New Orleans from 2000-01…McCarthy also coached with Rams offensive coordinator Brian Schottenheimer with the Kansas City Chiefs in 1998…Rams strength coach Rock Gullickson served as the strength and conditioning coordinator for the Packers from 2006-08…Gullickson and Rams assistant strength coach Adam Bailey also coached in New Orleans with McCarthy, assistant head coach/inside LBs Winston Moss and quarterbacks coach Ben McAdoo…Rams TE Lance Kendricks played at the University of Wisconsin and attended Rufus King High School in Milwaukee.
As per team tradition, the Packers select game captains each week.
Today's captains will be T Marshall Newhouse(offense), DT Ryan Pickett (defense) and TE Ryan Taylor(special teams).
Today's officiating crew includes referee Bill Vinovich (52), umpire Darrell Jenkins (76), head linesman Dana McKenzie (8), line judge John Hussey (35), field judge Jon Lucivansky (89), side judge Don Carlsen (39) and back judge Rob Vernatchi (75).