GREEN BAY – Krys Barnes studied the film, talked to as many teams as he could and was ready for every possible outcome as the 2020 NFL Draft moved into Day 3 on April 25.
Ideally, the UCLA linebacker would hear his name called in the final two rounds and that would be the end of it. But if not, Barnes and his agent Brian Hannula assembled a list of potential landing spots as an undrafted free agent.
Right at the top were the Green Bay Packers.
The 6-foot-2, 229-pound linebacker watched all three days of the draft on his family's couch, listening to all 255 names that were rattled off – none of which were his.
Barnes didn't linger on the disappointment. Instead, he and Hannula put their undrafted formula to work and it brought the rookie linebacker back to Green Bay.
On the surface, it made complete sense. After all, that's where Barnes' childhood friend and former high school teammate Jordan Love landed two days earlier as the Packers' first-round pick. But Barnes' rationale for choosing Green Bay went much deeper.
"He wasn't part of the equation when I was picking," Barnes said. "I had to make sure I did what was right for me."
Plenty of stars aligned for the Packers to emerge from a chaotic storm of phone calls and messages brought on by NFL front offices working from home during the COVID-19 pandemic.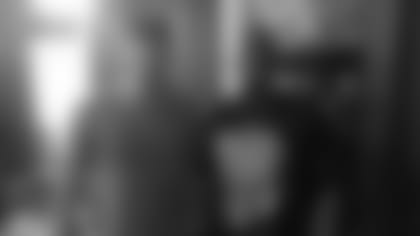 For starters, the organization has a strong track record with undrafted free agents making it in the pros, specifically at Barnes' position of inside linebacker. Green Bay also lost its two presumptive starters, Blake Martinez and B.J. Goodson, in free agency.
While veteran Christian Kirksey was brought in to help replace Martinez, there's a wide-open field of hungry prospects looking to fill out the rest of the Packers' linebacker depth chart.
A three-year starter, Barnes had a decorated career for the Bruins. He collected 21­­2 tackles (139 solo), five sacks, 21 tackles for a loss and two interceptions during a college career that spanned 43 games.
Still, it wasn't enough for Barnes to receive an invite to the NFL Scouting Combine in February. While training in Florida for his ill-fated March pro day, Barnes received a late call to participate in the NFLPA Collegiate Bowl, which provided him with a little added exposure to coaches and scouts.
That was critical once UCLA's pro day was shelved. In the interim, Barnes worked to make the best out of a bad situation. Back home in California, Barnes and his agent put together a virtual pro day that they sent on to teams, while Barnes aimed to impress in Zoom meetings with NFL coaches and scouts.
His college production and two years spent as the key communicator in UCLA's defense were enough to capture the Packers' attention, following meetings with inside linebackers coach Kirk Olivadotti and the team's front office.
"I had an idea leading up to the draft since they called me like two weeks prior," Barnes said. "When they called (on draft night), I jumped on it. Because it's the perfect opportunity. It's a great organization, great history. I feel like I can learn and thrive in this program."
Prior to his time at UCLA, Barnes starred alongside Love at Liberty (Calif.) High School. As seniors, the two natives of Bakersfield captained the football team to its first California Interscholastic Federation Central Section Division I Championship.
That platform, and the multitude of ways Liberty utilized Barnes' talent on both sides of the ball, earned him four-star recruit status and dozens of Division I scholarship offers. In the end, Barnes chose to stay close to home, so his family could attend all his games at UCLA.
A natural leader, Barnes always has possessed a maturity and work ethic that Liberty coach Bryan Nixon believes will be an asset for him as he takes his game to the next level. It already served Barnes well at UCLA, where he was honored with the program's Kenneth S. Washington Most Outstanding Senior Award in 2019.
"I think he has the ability to play in that league," Nixon said. "I think his work ethic, with his ability, is going to be two of the biggest attributes for him to be successful. He knows what it takes and he's not afraid to work for it."
With their childhood homes located about seven minutes from each other, Barnes and Love often trained together during the pandemic. Once Barnes agreed to terms with Green Bay, the two popped bottles of champagne in celebration of their reunion.
For the past month, the two rookies have been getting to know their new teammates and the Packers' playbook from afar. The virtual offseason isn't an ideal way for Barnes to break in as an undrafted rookie, but he recognizes this is his best shot at showing he can play at football's highest level.
"I've been playing football since I was 8 years old," Barnes said. "There's been some bumps in the road and some ups and downs throughout this whole thing. It's been a rollercoaster but I definitely feel like I made it to this point.
"I still have a lot to prove; to prove I do belong here not just a camp body or whatever it might be, but I belong here for the long haul."