PACKERS TRAVEL TO SEATTLE FOR MONDAY NIGHT MATCHUP
After opening the 2012 season with two games at Lambeau Field, the Packers head west this week for their road opener as they face the Seattle Seahawks in a nationally televised contest tonight.
This will kick off a stretch of four road games in five weeks for Green Bay. That is the second time in the past three seasons (Weeks 11-15, 2010) that the Packers have had four road contests scheduled over a five-week period.
This is the 20th straight season (1993-2012) that Green Bay is appearing on Monday Night Football, the second-longest streak in the league behind only Denver's 21-year span (1992-2012). It is the Packers' lone MNF appearance this season.
Since 2009, the Packers are 9-3 overall (.750) in prime-time games.
It will be the third-ever MNF meeting between the two clubs, with the previous games coming in 1999 at Green Bay and in 2006 at Seattle.
The Packers have won six of the last seven meetings between the teams, including two victories by Green Bay in the playoffs.
Green Bay holds a 10-5 advantage in the all-time series, which includes a 2-0 mark in the postseason against Seattle.
This will be the second game in three weeks for the Packers against an NFC West opponent (Week 1, San Francisco). The last time Green Bay faced all four NFC West teams in a season was in 2009.
Since Head Coach Mike McCarthy took over in 2006, Green Bay has a 10-3 regular-season record against NFC West teams. That .769 winning percentage is the second best by the Packers over that span against another division behind only the .875 mark (7-1) vs. AFC West clubs.
The Packers have won 18 of their last 20 regular-season games (.900) entering tonight's contest, the best record in the league over that span.
This is the third time during Head Coach Mike McCarthy's tenure that the Packers' road opener didn't arrive until Week 3 (also 2006 and 2009).
Green Bay has won its first road game of the season each year under McCarthy, a six-game winning streak in road openers that is the longest current streak in the NFL.
With a win at Carolina last season in Week 2, McCarthy became the first NFL head coach since Chicago's Mike Ditka (1984-91) to win six or more road openers in a row with the same team.
McCarthy is one of just two head coaches in franchise history to guide the Packers to six consecutive wins in road openers. He trails only Vince Lombardi's eight-game winning streak (1960-67) in road openers.
The Packers have won 53 road openers, the most in league history.
Green Bay has aleague-best 8-2 record (.800) in September road contests under McCarthy.
The Packers set a franchise record with a league-best seven road victories in 2011, topping the previous mark of six road wins in 2004 and 2007.
Including playoffs, Green Bay has won10 of its last 11 games away from Lambeau Field.
Green Bay has posted at least 300 yards of total offense in 18 consecutive regular-season games, the longest streak in franchise history and the longest current streak in the league.
The Packers have either won the turnover battle or come out even in the category in 19 of their last 20 regular-season games.
Green Bay registered a league-best 11 sacks as a team through Week 2, the second most in franchise history in the first two games (12 in 2001).
C Jeff Saturdaywill be appearing in his 200th career regular-season game tonight. He ranks No. 1 among active NFL offensive linemen in career games played.
DB Charles Woodson needs a half-sack for his fifth straight season with two or more sacks. He would join Rodney Harrison and Adam Archuleta as the only NFL defensive backs to accomplish that feat in five consecutive seasons since sacks became an official statistic in 1982.
LB Clay Matthews ranks No. 7 in in franchise history with 35.5 career sacks. He needs one sack to move past No. 6 Tony Bennett (36.0).
Matthews, who entered this weekend's games with a league-best six sacks this season, needs a half-sack to set the franchise mark for the most sacks by a Packer in the first three games of a season (Matthews, six, 2010; DE Kabeer Gbaja-Biamila, six, 2001).
In seven career starts on Monday Night Football, QB Aaron Rodgers has a combined passer rating of 96.9, connecting on 174-of-254 passes (68.5 percent) for 1,899 yards and 15 TDs with eight INTs.
WR Greg Jennings needs one more touchdown catch to hit the 50-TD reception mark for his career. It would move him into sole possession of sixth place for most TD receptions by a Packer (currently tied with WR James Lofton).
WR Donald Driverneeds one more touchdown to move into a tie with RB Paul Hornung (62) for the No. 5 spot in team history for most overall touchdowns.
In his last four games on MNF, TE Jermichael Finley has caught 25 passes for 389 yards (15.6 avg.) and three TDs. That includes a regular-season career-high 128-yard receiving game at Minnesota on Oct. 5, 2009, highlighted by his career-long 62-yard TD catch in the first quarter.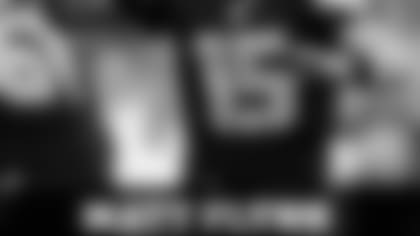 Packers GM Ted Thompson spent five seasons (2000-04) as the Seahawks' VP of football operations...Packers director-football operations John Dorsey worked in the Seattle front office (1999)...Packers asst. head coach/ILBs Winston Moss played his final three seasons in Seattle (1995-97) and began his coaching career with the Seahawks as defensive quality control coach in 1998...Packers assistant director of pro personnel Tim Terry played for the Seahawks for three seasons (2000-02)...Packers LBs Clay Matthews and Nick Perry played for Seahawks head coach Pete Carroll at Southern California; Matthews was also tutored by Seahawks linebackers coach Ken Norton with the Trojans...Seahawks QB Matt Flynn was drafted by the Packers in the seventh round in 2008 and played four seasons in Green Bay (2008-11)...Seahawks P Jon Ryan played for Green Bay in 2006-07...Seahawks TE Evan Moore signed with Green Bay as a non-drafted free agent in 2008 and spent that season with the club on injured reserve...Seahawks T Breno Giacomini was drafted by the Packers in the fifth round in 2008 and appeared in one game that season...Seahawks CB Chris Maragos, G John Moffitt and QB Russell Wilson all played at the University of Wisconsin...Seahawks GM John Schneider served two different stints in the Packers' personnel dept. (1993-96, 2002-09), concluding as director-football operations...Seahawks senior personnel executive Scot McCloughan worked as a Packers scout (1995-99)...Seahawks wide receivers coach Kippy Brown previously coached the Green Bay RBs (2000) and Seahawks asst. strength and conditioning coach Mondray Gee held the same position in Green Bay in 2008-09...Seahawks offensive coordinator Darrell Bevell played QB at the University of Wisconsin and coached on Green Bay's staff from 2000-05...Seahawks assistant special teams coach Marquand Manuel played for the Packers in 2006...Seahawks assistant offensive line coach Pat Ruel held the same position with the Packers from 2001-02.
As per team tradition, the Packers select game captains each week.
Tonight's captains will be RB Cedric Benson(offense), CB Tramon Williams (defense) and P Tim Masthay (special teams).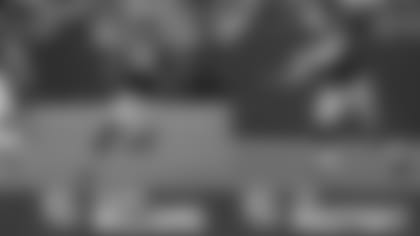 Tonight's officiating crew includes referee Wayne Elliott (28), umpire Marc Harrod (46), head linesman Mike Peek (77), line judge Tommy Keeling (59), field judge Richard Simmons (102), side judge Lance Easley (26) and back judge Derrick Rhone-Dunn (84).