*Two years after he co-founded the Packers with Curly Lambeau, George Calhoun began writing a piece called The Dope Sheet, which served as the official press release and game program from 1921-24. *
*Honoring Calhoun, the first publicity director, the Packers are running this weekly feature as their release, which is being made available to fans exclusively on Packers.com. This is an abbreviated version of the Dope Sheet. To read the full version, download the PDF by clicking here. *
Here are some highlights from the Packers-Seahawks Week 3Dope Sheet:
GREEN BAY (1-1) AT SEATTLE (1-1)Monday, Sept. 24 - CenturyLink Field - 7:30 p.m. CDT
PACKERS TRAVEL TO SEATTLE FOR MONDAY NIGHT MATCHUP
After opening the 2012 season with two games at Lambeau Field, the Packers head west this week for their road opener as they face the Seattle Seahawks in a nationally televised contest on Monday night.
This will kick off a stretch of four road games in five weeks for Green Bay. That is the second time in the past three seasons (Weeks 11-15, 2010) that the Packers have had four road contests scheduled over a five-week period.
This is the 20th straight season (1993-2012) that Green Bay is appearing on Monday Night Football, the second-longest streak in the league behind only Denver's 21-year span (1992-2012). It is the Packers' lone MNF appearance this season.
Since 2009, the Packers are 9-3 overall (.750) in prime-time games.
It will be the third-ever MNF meeting between the two clubs, with the previous games coming in 1999 at Green Bay and in 2006 at Seattle.
The Packers have won six of the last seven meetings between the teams, including two victories by Green Bay in the playoffs.
Green Bay holds a 10-5 advantage in the all-time series, which includes a 2-0 mark in the postseason against Seattle.
This will be the second game in three weeks for the Packers against an NFC West opponent (Week 1, San Francisco). The last time Green Bay faced all four NFC West teams in a season was in 2009.
Since Head Coach Mike McCarthy took over in 2006, Green Bay has a 10-3 regular-season record against NFC West teams. That .769 winning percentage is the second best by the Packers over that span against another division behind only the .875 mark (7-1) vs. AFC West clubs.
The Packers have won 18 of their last 20 regular-season games (.900) entering Monday's contest, the best record in the league over that span.
This is the third time during Head Coach Mike McCarthy's tenure that the Packers' road opener didn't arrive until Week 3 (also 2006 and 2009).
Green Bay has won its first road game of the season each year under McCarthy, a six-game winning streak in road openers that is the longest current streak in the NFL.
With a win at Carolina last season in Week 2, McCarthy became the first NFL head coach since Chicago's Mike Ditka (1984-91) to win six or more road openers in a row with the same team.
McCarthy is one of just two head coaches in franchise history to guide the Packers to six consecutive wins in road openers. He trails only Vince Lombardi's eight-game winning streak (1960-67) in road openers.
The Packers have won 53 road openers, the most in league history.
Green Bay has aleague-best 8-2 record in September road contests under McCarthy (see page 2 for more).
The Packers set a franchise record with a league-best seven road victories in 2011, topping the previous mark of six road wins in 2004 and 2007.
Including playoffs, Green Bay has won10 of its last 11 games away from Lambeau Field.
ESPN is in its seventh season as host of the most successful series in sports television history, Monday Night Football. Play-by-play man Mike Tirico is joined by analyst Jon Gruden for the 43rd season of MNF broadcasts, withLisa Salters reporting from the sidelines.
The contest also will air as a simulcast locally on WBAY (ABC, Ch. 2) in Green Bay and WISN (ABC, Ch. 12) in Milwaukee.
ESPN Deportes will also broadcast the game with Spanish commentary and graphics. Alvaro Martin (play-by-play) and Raul Allegre (analyst) will call the action with John Sutcliffe reporting from the sidelines.
Milwaukee's WTMJ (620 AM), airing Green Bay games since 1929, heads up the 53-station Packers Radio Network, with Wayne Larrivee(play-by-play) and two-time Packers Pro BowlerLarry McCarren (color) calling the action. The duo enters its 14th season of broadcasts together across the Packers Radio Network, which covers 44 markets in six states.
Dial Global Sports radio will air the game across the country. Kevin Harlan (play-by-play) and Dan Fouts (analyst) will call the action with Mark Malone reporting from the sidelines.
The broadcast is also available on Sirius Satellite Radio (Channel 92, WTMJ feed) as part of the network's NFL Sunday Drive.

THE DOPE ON THIS WEEK'S OPPONENT:
Packers vs. Seattle Seahawks:
All-time regular season:8-5-0
All-time, postseason:2-0
All-time, in Seattle:2-2-0
Streaks:The Packers have won three straight games and six of the last seven, including two in the playoffs.
Last meeting, regular season:Dec. 27, 2009, at Lambeau Field; Packers won, 48-10
Last meeting, in Seattle:Oct. 12, 2008, at Qwest Field; Packers won, 27-17
Mike McCarthy: 69-37-0, .651, (incl. 5-3 postseason); 7th NFL season
Pete Carroll:50-53-0, .485 (incl. 2-3 postseason); 7th NFL season (3rd with Seahawks)
Head to Head:Never met
vs. Opponent:McCarthy 3-1 vs. Seahawks; Carroll 0-2 vs. Packers
MIKE McCARTHY…Is in seventh year as the Packers' 14th head coach.
Joined Vince Lombardi and Mike Holmgren as the only coaches to guide the Packers to a Super Bowl title with a win over Pittsburgh in Super Bowl XLV.
Has led the Packers to playoff appearances in four of his six seasons as the helm, and the team's four postseason berths over the past five seasons are the most by an NFC team.
His .651 winning percentage (including playoffs) ranks No. 4 among active NFL coaches (min. 50 games).
One of only two coaches, along with New Orleans' Sean Payton, to have his offense ranked in the top 10 in total yardage each season from 2006-11.
Was named Packers head coach on Jan. 12, 2006, his first head-coaching job after 13 years as an NFL assistant.
Became the first Packers coach since Lombardi to lead the team to a championship game in his second season (2007).
PETE CARROLL…Is in third year as the Seahawks' eighth head coach.
Spent nine years as head coach at USC (2001-09), where he led the Trojans to seven consecutive Pac-10 titles and two national championships (2003-04).
Previously served as a head coach in the NFL with the New York Jets (1994) and New England (1997-99), leading the Patriots to two playoff appearances.
Began his NFL career as a defensive backs coach for Buffalo (1984). Also served as an assistant coach for Minnesota (1985-89), N.Y. Jets (1990-93) and San Francisco (1995-96).
A former all-conference free safety at Pacific, started his coaching career at his alma mater in 1974.
THE PACKERS-SEAHAWKS SERIES
The two clubs have met 15 times, including the regular season and playoffs. The two playoff games (2007 Divisional, 2003 Wild Card) were both at Lambeau and won by the Packers.
For a span of eight head-to-head meetings from 1996-2008, Mike Holmgren was the head coach for one of the teams.
Since Seattle's shift to the NFC in 2002, the two teams have met seven times (including playoffs). They met in six of seven seasons from 2003-09, with 2004 being the lone exception.
Neither team has ever won more than three in a row in the series.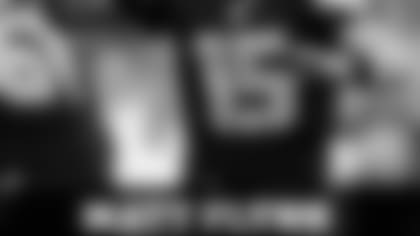 Packers GM Ted Thompson spent five seasons (2000-04) as the Seahawks' VP of football operations...Packers director-football operations John Dorsey worked in the Seattle front office (1999)...Packers asst. head coach/ILBs Winston Moss played his final three seasons in Seattle (1995-97) and began his coaching career with the Seahawks as defensive quality control coach in 1998...Packers assistant director of pro personnel Tim Terry played for the Seahawks for three seasons (2000-02)...Packers LBs Clay Matthews and Nick Perry played for Seahawks head coach Pete Carroll at Southern California; Matthews was also tutored by Seahawks linebackers coach Ken Norton with the Trojans...Seahawks QB Matt Flynn was drafted by the Packers in the seventh round in 2008 and played four seasons in Green Bay (2008-11)...Seahawks P Jon Ryan played for Green Bay in 2006-07...Seahawks RB Kregg Lumpkin entered the league with the Packers as a non-drafted free agent in 2008 and played for the team that season...Seahawks TE Evan Moore signed with Green Bay as a non-drafted free agent in 2008 and spent that season with the club on injured reserve...Seahawks T Breno Giacomini was drafted by the Packers in the fifth round in 2008 and appeared in one game that season...Seahawks CB Chris Maragos, G John Moffitt and QB Russell Wilson all played at the University of Wisconsin...Seahawks GM John Schneider served two different stints in the Packers' personnel dept. (1993-96, 2002-09), concluding as director - football operations...Seahawks senior personnel executive Scot McCloughan worked as a Packers scout (1995-99)...Seahawks senior VP/general counsel Lance Lopes worked in the Packers' front office from 1993-2000...Seahawks wide receivers coach Kippy Brown previously coached the Green Bay RBs (2000) and Seahawks asst. strength and conditioning coach Mondray Gee held the same position in Green Bay in 2008-09...Seahawks offensive coordinator Darrell Bevell played QB at the University of Wisconsin and coached on Green Bay's staff from 2000-05...Seahawks assistant special teams coach Marquand Manuel played for the Packers in 2006...Seahawks assistant offensive line coach Pat Ruel held the same position with the Packers from 2001-02...Packers outside linebackers coach Kevin Greene and Norton were teammates with the 49ers in 1997...Packers defensive coordinator Dom Capers and Seahawks quarterbacks coach Carl Smith coached together with the Philadelphia/Baltimore Stars (USFL) and with New Orleans...Former college teammates include Packers QB Aaron Rodgers and Seahawks RB Marshawn Lynch and Seahawks DT Brandon Mebane (California), Packers TE Jermichael Finley and Seahawks S Earl Thomas (Texas), Matthews and Perry and Seahawks TE Anthony McCoy and LB Mike Morgan (Southern California), Packers T Marshall Newhouse and Seahawks LS Clint Gresham (Texas Christian), Packers G/T Don Barclay and Seahawks DE Bruce Irvin (West Virginia).
LAST MEETING, REGULAR SEASON
Dec. 27, 2009, at Lambeau Field; Packers won, 48-10.
The Packers posted five rushing TDs for the first time in 21 years and clinched a playoff spot with a blowout win.
RBs Ryan Grant and Brandon Jackson rushed for two TDs apiece, and Jackson added a receiving TD to become the first Packers player to score three TDs in a regular-season game since 2005.
WR Greg Jennings (4-111) and TE Jermichael Finley (3-80) accounted for all but 46 of QB Aaron Rodgers' 237 passing yards. Backup QB Matt Flynn led two scoring drives (one FG, one TD) in the fourth quarter.
The defense intercepted Seattle QB Matt Hasselbeck four times and held the Seahawks to just 6-of-19 on third and fourth downs.
In their 23-10 victory over Chicago last Thursday night, Green Bay's defense posted one of its finest all-around efforts in recent memory.
The Packers defense registered seven sacks, four interceptions, and allowed just 168 yards of total offense in the win.
It marked the first time in franchise historythat Green Bay posted seven or more sacks and four or more INTs and allowed less than 200 yards of total offense in a game (team sacks began to be recorded in 1963).
According to the Elias Sports Bureau, the last NFL team to post seven-plus sacks and four-plus INTs and allow that few yards in a game was  Atlanta on Nov. 24, 2002 (at Carolina, eight sacks, four INTs, 122 yards).
There have been only two other instances since '63 of the Packers recording seven-plus sacks and four-plus INTs in the same game. Green Bay posted eight sacks and four INTs vs. Atlanta on Oct. 23, 1966, and eight sacks and five INTs at San Diego on Sept. 24, 1978.
The 168 total yards allowed were the fewest given up by the Packers since they gave up 139 yards at Cleveland on Oct. 25, 2009. It was the fewest allowed by Green Bay against Chicago since the Bears registered 132 yards at Green Bay on Nov. 30, 1975.
Green Bay allowed just 47 yards in the first half last Thursday, the fewest it had given up in an opening half since allowing 38 yards vs. Minnesota on Dec. 21, 2006.
*This is an abbreviated version of the Dope Sheet. To read the full version, download the PDF by clicking here. *