The Green Bay Packers have signed nine of their draft choices and nine rookie free agents. The signings were announced Friday by Ted Thompson, Executive Vice President, General Manager and Director of Football Operations.
Rd-Pos-Name-Ht-Wt-College-HS Hometown4a, T David Bakhtiari, 6-4, 300, Colorado, San Mateo, Calif.
4b, T JC Tretter, 6-4, 307, Cornell, Akron, N.Y.
4c, RB Johnathan Franklin, 5-10, 205, UCLA, Los Angeles, Calif.
5a, CB Micah Hyde, 6-0, 197, Iowa, Fostoria, Ohio
5b, DE Josh Boyd, 6-3, 310, Mississippi State, Philadelphia, Miss.
6, LB Nate Palmer, 6-2, 248, Illinois State, Chicago, Ill.
7a, WR Charles Johnson, 6-2, 215, Grand Valley State, Erlanger, Ky.
7b, WR Kevin Dorsey, 6-1, 207, Maryland, Forestville, Md.
7c, LB Sam Barrington, 6-1, 235, South Florida, Jacksonville, Fla.
Rookie free agent signings:
No-Pos-Name-Ht-Wt-College-HS Hometown
1, QB Matt Brown, 6-3, 225, Illinois State, Marion, Ill.
60, C Patrick Lewis, 6-1, 311, Texas A&M, Reserve, La.
46, LB Andy Mulumba, 6-3, 260, Eastern Michigan, Montreal
39, RB Angelo Pease, 5-10, 211, Kansas State, Cairo, Ga.
63, DT Gilbert Pena, 6-2, 330, Mississippi, Yonkers, N.Y.
40, FB Ryan Roberson, 6-0, 240, Texas, Brenham, Texas
45, TE Jake Stoneburner, 6-3, 249, Ohio State, Dublin, Ohio
65, G Lane Taylor, 6-3, 324, Oklahoma State, Arlington, Texas
19, WR Myles White, 6-0, 182, Louisiana Tech, Livonia, Mich.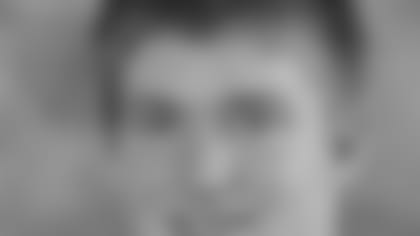 Brown, 22, was named the Missouri Valley Football Conference Offensive Player of the Year in 2012 after setting single-season school records for completions (272), attempts (439), completion percentage (65.0), passing yards (3,370) and passing touchdowns (27). He started the final 45 games of his career and was the only QB in school history to throw for more than 2,000 yards in four consecutive seasons (2009-12).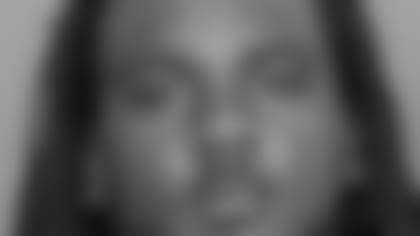 Lewis, 22, started all 13 games at center as a senior for an Aggie offense that ranked third nationally in total offense and scoring. He earned honorable mention All-Big 12 recognition three times during his career, at guard as a freshman and sophomore and at center as a junior. Lewis played in 51 games during his career at A&M with 48 starts.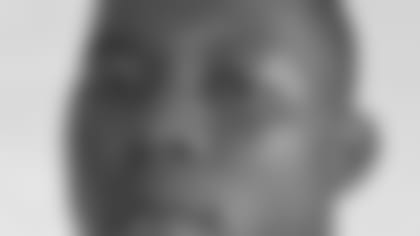 Mulumba (muh-LUM-buh), 23, played in all 48 games with 31 starts during his career and earned second-team All-Mid-American Conference honors in 2012. He registered 73 tackles (27 solo), including seven tackles for loss, a sack and two forced fumbles as a senior. As a junior, Mulumba recorded 51 tackles (19 solo), 7½ tackles for loss, 3½ sacks and two forced fumbles.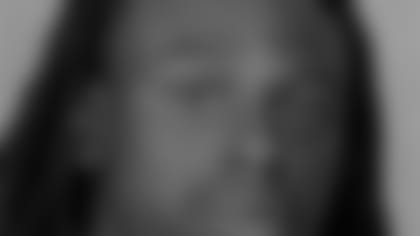 Pease, 21, played in 21 contests during his two seasons (2011-12) at Kansas State and rushed for 477 yards and two TDs on 96 carries (5.0 avg.). He posted 333 rushing yards on 60 carries (5.6 avg.) as a senior. Pease played two seasons at Hutchinson (Kan.) Community College (2009-10), rushing for 834 yards and nine TDs on 155 carries (5.4 avg.) in 2010.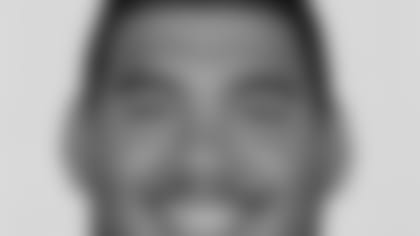 Peña, 26, appeared in all 13 contests with six starts as a senior in 2012 and registered 34 tackles (14 solo), including 6½ tackles for loss, and two sacks. Pena played in 10 games as a junior and posted 11 tackles (five solo). He earned first-team All-Northeast Conference recognition at ASA College (N.Y.) in 2010 after recording 41 tackles, including 17 tackles for loss, and five sacks.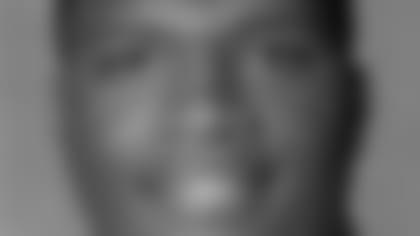 Roberson (ROB-er-son), 23, played in 52 games at Texas and saw time at fullback, linebacker and on special teams. As a senior in 2012, he caught eight passes for 34 yards (4.1 avg.) and a TD and rushed once for 4 yards. Roberson helped the Longhorns average 35.7 points per game and 434.6 yards per game in 2012.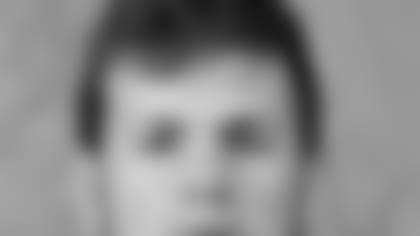 Stoneburner, 23, appeared in 48 games with 23 starts during his career and caught 53 passes for 714 yards (13.5 avg.) and 13 TDs. As a senior in 2012, he posted 16 receptions for 269 yards (16.8 avg.) and four TDs. In 2011, Stoneburner earned honorable mention All-Big Ten recognition after catching seven TD passes on the season, good for No. 4 nationally among tight ends.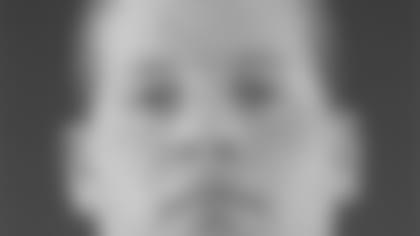 Taylor, 23, played in 50 games during his career with 47 starts and earned first-team All-Big 12 honors as a senior from both the league's coaches and media. He started all 24 games at right guard over his final two seasons and did not allow a sack over that span. Taylor earned honorable mention All-Big 12 recognition from the league's coaches and media as a junior.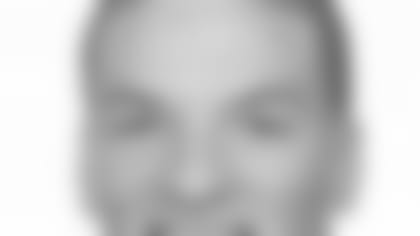 White, 23, played in 22 contests during his two seasons at Louisiana Tech and earned second-team All-Western Athletic Conference honors as a senior after catching 56 passes for 718 yards (12.8 avg.) and six TDs. White caught 30 passes for 414 yards (13.8 avg.) and three TDs as a junior in 2011. He began his career at Northwest Mississippi Community College, where he led the team in catches (53), receiving yards (712) and receiving TDs (six) in 2010.