Adding depth to their secondary, the Green Bay Packers Tuesday signed rookie free agents Antonio Malone and Jeremy Modkins and released wide receiver Leo Bookman and guard/center Wayne Lucier. Ted Thompson, Executive Vice President, General Manager and Director of Football Operations, announced the transactions.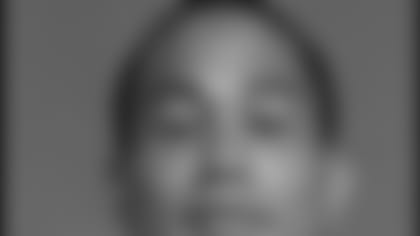 Malone, a 6-0, 188-pound cornerback from Toledo, was a three-year starter and four-year letterman for the Rockets who originally signed with the Detroit Lions in May. Along with his 38 tackles (20 solo) last season, Malone returned his lone 2005 interception 60 yards for a touchdown. The Packers have assigned him jersey No. 20.
Modkins, a 6-0, 197-pound safety out of Texas Christian, earned second-team all-conference honors as a senior, helping the Horned Frogs to a victory in the 2005 Houston Bowl over Iowa State. With Modkins contributing 67 tackles (44 solo) and three interceptions, TCU finished ninth in the final coaches poll and No. 11 in the Associated Press rankings. A three-year starter and four-year letterman at TCU, Modkins was a quarterback in high school. He originally signed with the Cleveland Browns but was released in June. Modkins is No. 42 on the Packers' roster.