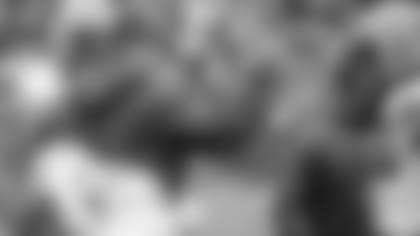 Special Teams Coordinator Shawn Slocum
GREEN BAY—Following some breakdowns in kick and punt coverage recently, the Packers are heading to Minnesota to face a dangerous Vikings return game.
Having limited their opponents' explosive returns through the first four games – only one kick or punt return was longer than 30 yards, and that was 32 – the Packers' coverage units have sprung leaks the last two weeks.
In Baltimore, Jacoby Jones ran back a kickoff 35 yards and Tandon Doss ran back a punt 38. Then last Sunday, Cleveland's Travis Benjamin got loose for an 86-yard kickoff return, and Fozzy Whittaker followed with a 56-yarder.
It's not a coincidence the breakdowns have occurred at the time injuries have hit the roster the hardest. Injuries inevitably have a trickle-down effect, as regulars on special teams move into starting roles. In the Packers' case, it has also hurt to be missing two special-teams stalwarts in Jarrett Bush and Ryan Taylor.
"I thought we played at times sloppy in our coverage from an assignment standpoint last week," Special Teams Coordinator Shawn Slocum said. "As we move forward, when a new guy steps in there, we have to make sure each guy gets his job done."
It should help to potentially get Bush back this week, as he has fully participated in practice the past two days. Regardless of who's on the field, though, the coverage units will have to shore things up against the Vikings, who have two returns for scores already this season.
Rookie Cordarelle Patterson returned a kickoff 105 yards for a touchdown against the Bears back in Week 2, and this past Monday, Marcus Sherels ran a punt back 86 yards for a TD for the Vikings' only points against the Giants.
"Cordarelle is a big, strong, fast guy with really good cutback ability," Slocum said. "His return against Chicago was strong. Sherels has good speed and does a great job vertically on his returns."
Minnesota has made mistakes in the return game, too, with a pair of fumbles against New York, but the last thing the Packers need is for the 1-5 Vikings to get a boost – and the Metrodome crowd to get energized – from a big play in the return game.
"We know they're dangerous, but we know if we go out there and take the right angles and tackle, we shouldn't go out there and struggle," said rookie Micah Hyde, who chased down Benjamin last week and made the tackle to prevent what would have been a 106-yard TD.
"We have to come back a little harder this week. Obviously, they're watching tape and trying to dissect what we did wrong, and they're probably going to show us the same thing the Browns did."
The Packers' struggles on special teams last week hit other areas, too.
Rookie Jake Stoneburner was called for roughing the punter when he slid into the punter's plant leg after fellow rookie Chris Banjo missed a clean shot at a block.
A beautifully placed punt that was downed at the one-yard line was called back when Andrew Quarless was flagged for being illegally downfield.
An attempted Browns onside kick was muffed by rookie Myles White and recovered by Cleveland, but the Packers caught a break because the Browns were offside and had to re-kick.
Stoneburner and White, in particular, were playing in their first pro game, but that can't be an excuse.
"We're going to have change," Slocum said. "It's part of playing special teams. Guys get into new roles, but expectations don't change. We need to play better. We had way too many mistakes (Sunday)."
Slocum acknowledged that continuity is an issue when the lineup is shuffled and players are learning how to play next to one another, but in the end it comes down to accountability for each player's job.
With a total of 16 rookies and first-year players on the roster, and given the current injury list, the Packers are forced to employ a lot of youth on special teams, perhaps more than in a normal year.
That youth is being forced to grow up quickly.
"When you have young guys that haven't done it before, there's a certain amount of speed of the game they've got to realize and experience and play with," Slocum said.
"These guys out here have been playing special teams, some guys, for seven, eight years. They know all the crafts, all the tricks of the trade, and they play very fast. One of the biggest challenges for a young guy is to go into the game, not overthink things, and play fast and execute his job."
Additional coverage - Oct. 24