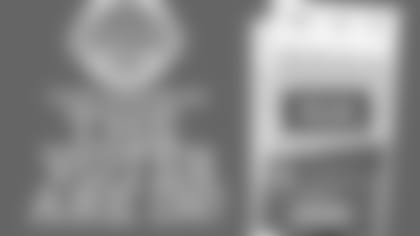 ](https://www.packerseverywhere.com/ticket-takeover/about-the-contest)

The Green Bay Packers again this year offered fans the chance to have their photo printed on more than 80,000 game tickets through the "Packers Ticket Takeover Contest." After thousands of entries and more than 70,000 votes in the contest, Paul Kolbach of Green Bay, Wis., was chosen by the fans as the winner.
Kolbach's photo of his mother-in-law, Pat, and family friend, Chet, will be printed on the tickets for a 2018 regular season Packers game.
The contest, brought to fans by American Family Insurance, ran from March 7 through April 27, and invited fans to submit a photo for a chance to have it printed on game tickets.
A panel of Packers officials chose the top five photos, and those five were posted on packerseverywhere.com to be voted on by fans. Kolbach's photo had the most votes in the contest and was named the grand prize winner.
Kolbach, a lifelong Packers fan, was born and raised in Port Washington, Wis., and has spent the last 35 years living in Green Bay. The photo featuring Pat and Chet was taken at Pat's 90th birthday party celebration on St. Patrick's Day.
"Pat is my mother-in-law and just celebrated her 90th birthday," Kolbach said. "She grew up in Oconto, Wis., but now lives in De Pere to be closer to family. She has been a loyal Packers fan her entire life and never misses a game. Chet is a family friend who just turned 91 years young. He was born and raised in Green Bay and is an avid Packers fan. Chet was at the Ice Bowl and witnessed Bart Starr score on the quarterback sneak. He's also a proud World War II veteran."
Kolbach said that he and his family are so excited the picture was chosen and will be seen on game tickets. "It's an honor for Pat and Chet and we're having a lot of fun sharing it with family and friends," said Kolbach.
In addition to having his photo printed on approximately 80,000 tickets for a to-be-determined 2018 regular season game, Kolbach and his family will receive tickets to the game.
Voters in the contest this year were also entered to win a signed Packers jersey each time they voted. The winner of the jersey is Kent Morrison from Oshkosh, Wis.