The Green Bay Packers will present one candidate for shareholder vote to join the Packers Board of Directors, Marcia Anderson, Clerk of Court for the U.S. Bankruptcy Court in Western Wisconsin.
The candidate information was included in proxy information sent this month to more than 360,000 shareholders in advance of the Annual Meeting, set for 11 a.m., July 21, at Lambeau Field. Anderson was approved by vote of the organization's Board of Directors at its quarterly meeting earlier this month.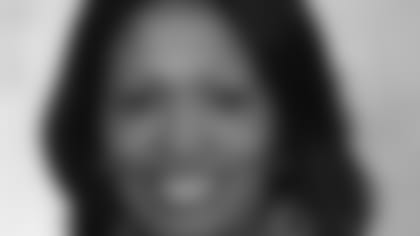 In addition to her legal career, Anderson spent more than 35 years serving in the Army Reserve, rising to the rank of major general, becoming the first African-American woman to achieve that position. Anderson, 58, who is now retired from the military, commanded at the Company (approximately 200 soldiers) level through the General Officer (up to 7,000 soldiers) level, and prior to her retirement, she served as Deputy Chief, United States Army Reserve, and Deputy Commanding General for the Army Human Resources Command at Fort Knox.
Anderson's legal career also included time spent as an attorney and clerk of courts, including several years with the U.S. Court of Appeals for the Second Circuit. She currently works in Madison as the Clerk of Court for the U.S. Bankruptcy Court in Western Wisconsin.
"The Packers are proud to present Marcia Anderson as a candidate for shareholder vote," said Packers President/CEO Mark Murphy. "She has made history with her impressive military career, and her admirable dedication and varied expertise will be an excellent addition to our Board."
Shareholders planning on attending the Annual Meeting July 21 will be issued four tickets for each shareholder account, including accounts that have a joint or custodial registration. Shareholders receiving meeting materials electronically will be able to access print-at-home tickets upon voting their shares. Shareholders who receive their meeting information via standard mail will receive printed tickets in that same mailing.
The Packers also are asking shareholders who have not received any communications from the organization in the last 12 months to contact Shareholder Services to update their address, including street and email addresses. Shareholder Services can be reached via telephone at 855-8GO-PACK (855-846-7225) or email at shareholderservices@packers.com. Information is also online at www.packersowner.com.