GREEN BAY - The Packers added another receiver to their offense, drafting Virginia's Dontayvion Wicks with the second of their two fifth-round picks (No. 159 overall) on Saturday afternoon.
Wicks joins Michigan State receiver Jayden Reed, whom Green Bay selected in the second round (No. 50 overall) on Friday.
The 6-foot-1, 206-pound receiver missed his sophomore season after sustaining a foot injury in preseason camp but bounced back to catch 57 passes for a school-record 1,203 receiving yards and nine touchdowns to earn first-team All-ACC honors in 2021. The single-season receiving mark was previously held by Herman Moore.
A native of Plaquemine, La., Wicks had 30 catches for 430 yards and two TDs in 2022 before sustaining a bone bruise that sidelined him for two games. Virginia's season was then cancelled due to the deaths of three football players in a school shooting.
He initially thought he was going to play college basketball. He didn't receive an ACC offer for football until a month before signing day. He ran a 4.59 time in the 40 at his pro day with a 36 1/2-inch vertical.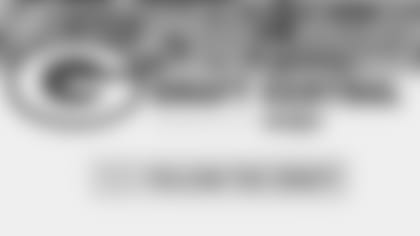 Packers Draft Central | Recap the 2023 NFL Draft
Follow packers.com's coverage of the 2023 NFL Draft