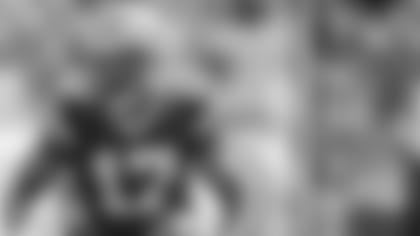 1. Davante Adams vs. Patrick Robinson
The Colts' 31st-ranked pass defense could be stressed if it has to go without Pro Bowl cornerback Vontae Davis (concussion). If Davis is cleared, Robinson likely will stay at his post at left cornerback and could see a bulk of his snaps against Adams, who's caught 25 of his 40 passes this season over the Packers' last two games. Green Bay has mixed up its personnel with four- and five-receiver packages due to injuries, but the offense seems to be benefitting from the increased unpredictability. Adams slid into the backfield for a few designed passing plays against Atlanta, leading to a 12-catch day. The presence of Ty Montgomery (illness) and Randall Cobb (hamstring) would help add to the flexibility of a Packers' offense that's finding its groove. The Colts have generated the fewest amount of interceptions (two) of any team in the NFL.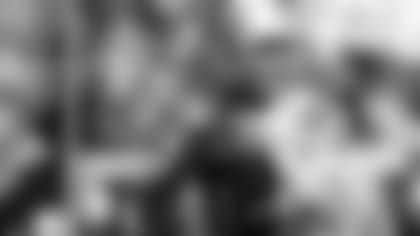 2. Nick Perry vs. Andrew Luck
Luck has been sacked a league-high 31 times, six more than any other quarterback in the NFL this season. That's partially a product of protection issues and the vertical scheme the Colts run. Regardless, the Packers will be looking to turn up the pressure on Luck after sacking Matt Ryan only twice. Perry, sitting on a career-high 5½ sacks, has a favorable matchup against rookie right tackle Joe Haeg, a fifth-round pick out of North Dakota State. Luck has managed to cut down on his turnovers despite the pressure, making it imperative for the Packers to limit his downfield opportunities. Clay Matthews missed his second game this season with a hamstring injury, but has practiced on a limited basis the past two weeks.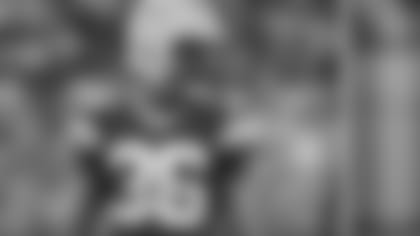 3. LaDarius Gunter vs. T.Y. Hilton
The Colts go as Hilton goes and there hasn't been much gray area in between. Indianapolis is 3-0 in each game he's surpassed 130 passing yards this season and 0-5 when held under 80. It remains to be seen how much Hilton will play after missing practice time with a hamstring injury this week. Gunter put together another solid performance against Julio Jones on Sunday and likely will be responsible for either Hilton or the next man up. The Colts' passing game is buoyed by 2015 first-round pick Phillip Dorsett and Donte Moncrief, who returned last week from a shoulder injury after missing five games.
4. Bryan Bulaga vs. Erik Walden
Walden, who played three seasons for the Packers, will rush from practically anywhere, though his home base is at strong-side outside linebacker. The 31-year-old is off to the best start of his career as a pass-rusher. In eight games, he's already tied his career high for sacks (six) and produced two forced fumbles. Those six sacks represent almost half of the defense's total (14) this season. Bulaga and David Bakhtiari will both see Walden, whose calling card is his physicality and willingness to set the edge against the run. If the Packers want to get a running game established, it'll be critical to get a body on their former linebacker.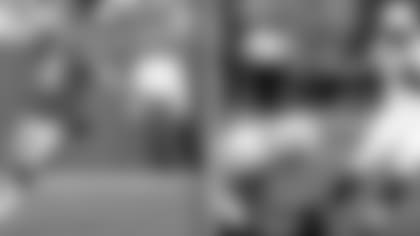 5. Mason Crosby vs. Adam Vinatieri
Vinatieri, 43 years young, shows no signs of slowing down in his 21st NFL season. He's a perfect 18-for-18 on field goals this season and has made more attempts of 50-plus yards than any other kicker this season (five). Perhaps even more impressive is the fact that Vinatieri has made 73-of-76 attempts in the regular season dating back to 2014 (96.1 percent). Mason Crosby hasn't been asked to line up for a field goal of more than 46 yards yet this season, but has been close to automatic in making 13-of-14 attempts. His only miss was a blocked field goal two weeks ago against Chicago.
Packers.com's Wes Hodkiewicz identifies five key matchups in Sunday's Packers-Colts game.