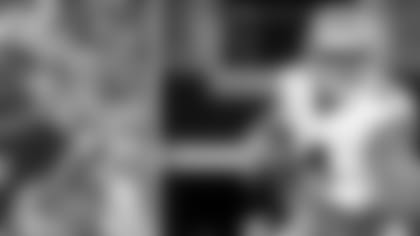 1. Aaron Rodgers vs. Dak Prescott
Two of the NFL's most efficient passers will meet on Sunday afternoon at AT&T Stadium. Rodgers has now thrown 285 consecutive passes without an interception dating back to the Packers' 47-25 loss to Tennessee on Nov. 13. Rodgers' 104.2 passer rating was the fourth best in the NFL this season, while his interception percentage (1.1) was fifth lowest among quarterbacks. Prescott, the rookie fourth-round pick out of Mississippi State, threw only four interceptions on 459 regular-season passing attempts to finish his rookie year with a 104.9 passer rating. His 0.9 interception percentage was second only to New England's Tom Brady (0.5). Coincidentally, both quarterbacks had turnovers in the first meeting between Packers and Cowboys. Rodgers had two, while Green Bay safety Morgan Burnett became the first player to pick off Prescott at the NFL level. Protecting the football will be paramount.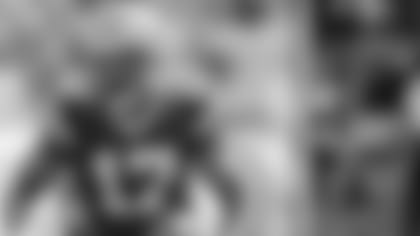 2. Davante Adams vs. Morris Claiborne
The Packers will be without their top receiver Jordy Nelson (97 catches for 1,257 yards and a league-leading 14 touchdowns) after Nelson exited last Sunday's game against the New York Giants with a rib injury and didn't return. The Packers' offense put up 38 points and 362 passing yards thanks to in large part to big-time performances by Randall Cobb (five catches for 116 yards and three TDs) and Adams (8-125-1). Adams enjoyed a career year in 2016, finishing second on the team with 75 receptions for 997 yards and 12 touchdowns, which tied for second in the NFL. Claiborne, a former first-round pick, established himself as Dallas' top cornerback before sustaining a groin injury against Philadelphia in Week 8. Cowboys owner and general manager Jerry Jones said earlier this week on his radio show that Claiborne is expected to return Sunday against Green Bay.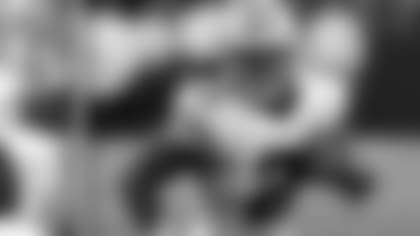 3. Letroy Guion vs. Ezekiel Elliott
The last time the Packers and Cowboys squared off it pitted the league's top run-stopping unit against the No. 1 rushing offense. Elliott won the battle in racking up 157 yards on 28 carries (5.6 yards per carry), one of seven times he eclipsed 100 rushing yards in a game during his rookie season. Elliott won the NFL's rushing title with 322 carries for 1,631 yards and 15 touchdowns. The Packers' run defense settled into an eighth-place finish against the run this season, the unit's best since the Packers led the NFL in the category in 2009. Elliott will be well-rested after sitting out of the Cowboys' regular-season finale and represents a big challenge for Guion, Mike Daniels and Green Bay's inside linebackers to stick to their fundamentals and remain gap sound.
4. Clay Matthews vs. Tyron Smith
Tyron Smith is the cornerstone of one of the NFL's most impressive offensive lines. He's one of three starting linemen the Cowboys had voted to the Pro Bowl, joining guard Zack Martin and center Travis Frederick. Smith, who recently was voted to the AP All-Pro team for the fourth consecutive year, is widely regarded as one of the league's top left tackles. Packers cornerback Damarious Randall praised the 6-foot-5, 320-pound Smith earlier this week saying, "that left tackle they got is as big as this locker, and I'm pretty sure he runs just as well as me." The pass-rush will be important for the Packers against Prescott, who was sacked twice in the Week 6 matchup. Matthews' strip-sack and fumble recovery of Giants quarterback Eli Manning helped put away New York in a 38-13 victory in the NFC Wild Card playoffs.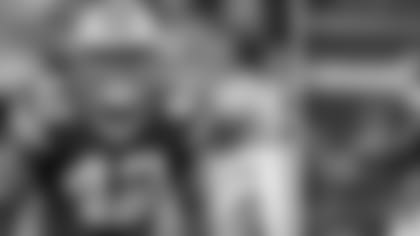 5. Morgan Burnett vs. Jason Witten
The Packers appear to be getting healthier at cornerback, which could free Burnett to be used in either his traditional strong safety position or the pseudo-linebacker spot he's played against some of league's top tight ends. While Ha Ha Clinton-Dix has earned a lot of recognition for his five-interception season, the Packers also feel they have a Pro Bowl-caliber safety in Burnett. The seventh-year veteran led the Packers with 93 tackles, three sacks and two interceptions in 2016. He's also played the "star" and "whip" slot cornerback spots in the nickel and dime packages, respectively, when needed due to injury. Prescott has multiple receiving weapons at his disposal with Dez Bryant, Cole Beasley and Terrance Williams, but Witten remains one of his most popular targets. The 10-time Pro Bowl tight end, who has played in 219 consecutive regular-season games, caught 69 passes for 673 yards and three TDs this past season.
Packers.com's Wes Hodkiewicz identifies five key matchups in Sunday's Packers-Cowboys NFC Divisional playoff.