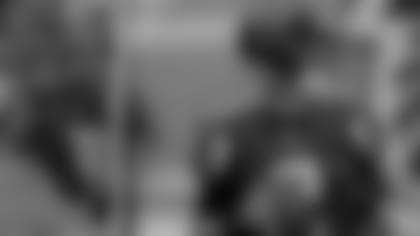 1. Aaron Rodgers vs. Matt Ryan
Rodgers and Ryan have matched wits five times in their careers as starting quarterbacks, including playoffs. Rodgers has thrown for at least 300 yards in each of those five encounters and owns a 3-2 edge in the series. Rodgers has had a history of success against the Falcons, completing 132-of-183 passes for 1,746 yards, 12 touchdowns and one interception (121.5 passer rating). Ryan has battled through some ups-and-downs over the past few seasons but currently leads the NFL in passing yards (2,348) and passer rating (113.6) among quarterbacks with at least 100 passing attempts. Ryan has a 92.7 passer rating in five regular-season games against Green Bay.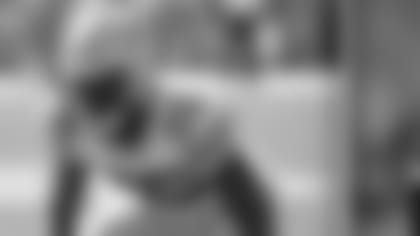 2. LaDarius Gunter vs. Julio Jones
On pace for back-to-back 1,800-yard campaigns, Jones presents the ultimate mismatch to the opposing secondary. He has all the tools you look for in an elite receiver and his production has earned the undying respect of Ryan, who will give him plenty of chances at 50/50 balls throughout the course of a game. The Packers contained Jones to one catch for 16 yards in his fifth professional game in 2011, but he paid them back with 11 catches for 259 yards and a touchdown in their most recent encounter at Lambeau Field. Coming off a strong performance against Alshon Jeffery, Gunter likely will be the cornerback who's matched against Jones, but it'll take a total team effort as a defense to limit his production.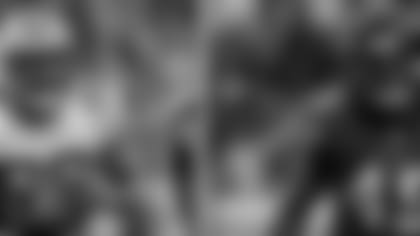 3. Ty Montgomery vs. Deion Jones
The Packers' offense exploded against Chicago with Montgomery taking a majority of his offensive snaps out of the backfield. His 10 catches for 66 yards and nine carries for 60 were pivotal to the Packers racking up 32 first downs in the 26-10 win over the Bears. It remains to be seen how much Montgomery will continue to line up in the backfield with Don Jackson and Knile Davis another week into the flow of the offense, but his production is something opposing defenses will have to account for the rest of the season. Jones, a second-round pick out of LSU, is off to a strong start with 43 tackles and two interceptions (one returned for a touchdown) in his first six NFL games. The 6-1, 222-pound hybrid linebacker could be the one who tracks Montgomery in third-down situations.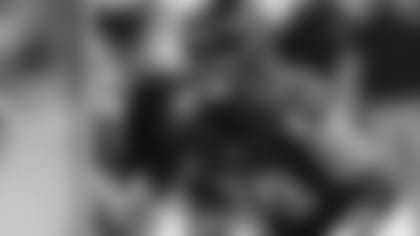 4. Clay Matthews vs. Jake Matthews
The Matthews cousins will square off for the second time in their NFL careers if Clay is cleared to play through a lingering hamstring issue. The Packers' Pro Bowl linebacker, who returned to practice on Thursday in a limited capacity, said his most recent flare-up isn't as serious as the one that forced him to sit out against the Lions last month. Clay had a productive day when the two first met in 2014, recording five tackles and a sack in the Packers' 43-37 victory. However, he was quick to caution this week that his cousin and the entire Atlanta offensive line is much improved. Associate head coach/linebackers coach Winston Moss said Matthews has been exceedingly professional in film study this week, respecting his cousin's progress while acknowledging it's his opposition on Sunday.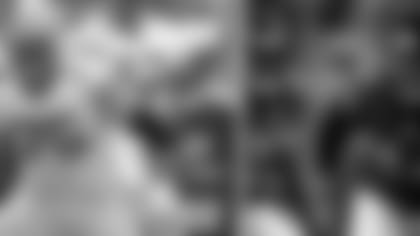 5. Bryan Bulaga vs. Vic Beasley
The eighth overall pick in the 2015 NFL Draft has built upon his promising rookie season with an impressive start to his sophomore campaign. He already has 20 tackles, 6½ sacks and three forced fumbles in Atlanta's first seven games. He plays the linebacker post in the Falcons' base defense before dropping down to defensive end on passing downs. He wins with his speed and quickness off the edge. The 6-3, 246-pound linebacker has been the Falcons' top pass-rusher this season, though wily veteran Dwight Freeney still lurks close behind with three sacks. The Packers' offensive line has done an exemplary job of protecting Rodgers so far this season.
Packers.com's Wes Hodkiewicz identifies five key matchups in Sunday's Packers-Falcons game.