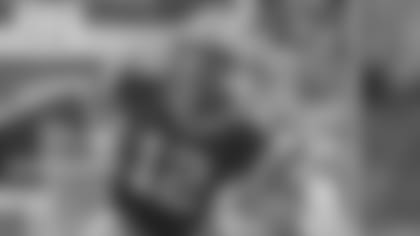 1. Aaron Rodgers vs. Kam Chancellor
With Earl Thomas (leg) out for the season, the Seahawks will ask more of Chancellor as a player and communicator. The four-time Pro Bowl safety missed last year's game at Lambeau Field due to a holdout that ended one week after the Packers' 27-17 win. Known for his hard-hitting style, the 6-foot-3, 225-pound safety has 57 tackles, two interceptions and a forced fumble in eight starts this season. So far, the Seahawks have used former undrafted free agent Steven Terrell as Thomas' replacement in centerfield. Like when Chancellor was missing last year, you can bet Rodgers and the Packers will test Seattle's new safety and the altered secondary. Rodgers has been dealing with a hamstring injury but continues to play at an incredibly efficient level. He's completed 69.1 percent of his passes over the Packers' last three games for 873 yards, seven touchdowns and no interceptions (113.9 passer rating).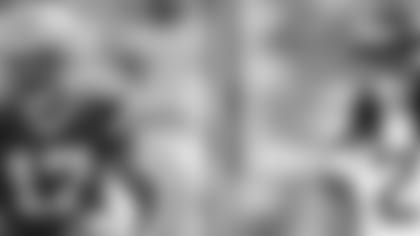 2. Davante Adams vs. Richard Sherman
Sherman, now in his sixth NFL season, continues to set the bar at cornerback. He has 47 tackles with 10 passes defensed and four interceptions, tied for fourth-most in the league. At 6-3, 195, he's tall and long enough to stand up to any receiver. Sherman also has yet to miss a game in his career. The Packers continue to shift their receivers and tight ends along the line of scrimmage, but Adams could see Sherman split out on the right side of the offense. He caught only one pass for 17 yards against Houston, but he's only 207 yards shy of his first 1,000-yard campaign. Regardless of whether it's Adams, Jordy Nelson or Jared Cook, gaining separation from Sherman will be important for the passing game to establish the tempo it's looking for throughout the course of the game.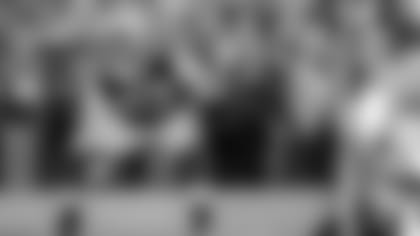 3. Corey Linsley vs. Michael Bennett
While Bennett is listed as a defensive end, the Seahawks aren't shy about lining up Bennett practically anywhere on the front. His numbers are down this year – 25 tackles and three sacks – due largely to a knee injury that sidelined him for five weeks. He returned against Carolina last week but managed only one sack. Whether he's inside or outside, it's key for the Packers' offensive line to keep the 6-foot-4, 274-pound pass-rusher at bay. When he moves inside, Bennett will look to beat guards and centers with his quickness. The same goes for stopping Cliff Avril, a ninth-year veteran who has 10 sacks in 12 games this season. Linsley has stepped in seamlessly at center over the last five games after spending the first seven on the physically unable to perform list with a hamstring injury.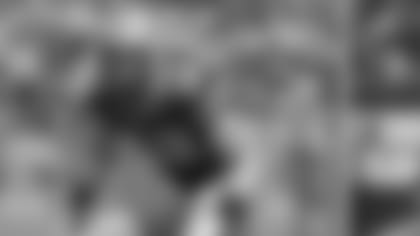 4. Clay Matthews vs. Russell Wilson
The two biggest questions the Packers will need to answer by game time are how much Matthews can play and where to play him. The Packers will need all the edge rushers they can muster without Nick Perry (hand), who leads Green Bay in sacks this season. As useful as Matthews could be in that capacity, he also has value as a potential spy on Wilson at inside linebacker, where he's predominately played against the Seahawks over the past two seasons. Matthews said his shoulder is feeling better than it did against Houston when he was limited to 29 defensive snaps. Wilson appears to have turned a corner with the knee injury that limited him in the first half of the season. His numbers aren't gaudy (93.7 passer rating), but he remains the heart and soul of Seattle's offensive attack. Inside pressure will be critical, especially after Tampa Bay sacked Wilson a season-high six times during the Buccaneers' 14-5 upset victory two weeks ago.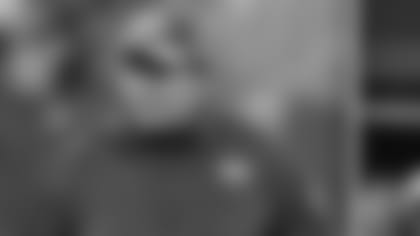 5. Dom Capers vs. Jimmy Graham
Perhaps the biggest chess game the Packers defensive coordinator will have to play Sunday is who to match up against Jimmy Graham. Capers frequently dropped Matthews into coverage against Graham a year ago when the three-time Pro Bowl tight end was held to only one catch for 11 yards, which remains his lowest offensive output since being traded to Seattle in March 2015. Nearly two years into their partnership, the Seahawks and Graham have developed a better feel for one another. The 6-foot-7, 265-pound tight end currently ranks fifth in both receptions (57) and receiving yards by a tight end (769 yards). His five touchdown catches are tied for third-most, so the Packers likely will have their hands full inside the red zone, as well. Depending on matchups, any of the Packers' inside linebackers, safeties and slot cornerbacks could get summoned to help contain Graham.
Packers.com's Wes Hodkiewicz identifies five key matchups in Sunday's Packers-Seahawks game.