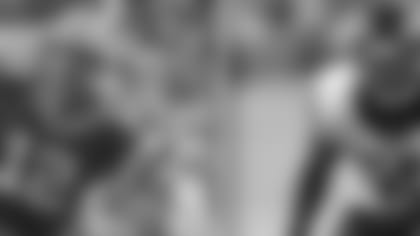 1. Aaron Rodgers vs. Whitney Mercilus
Rodgers was spectacular in last week's 27-13 win over the Eagles, completing 30-of-39 passes for 313 yards and two touchdowns despite being hampered by a hamstring injury for most of the second half. On Thursday, quarterbacks coach Alex Van Pelt called it Rodgers' "best performance of the year." We'll see on Sunday how much the hamstring will affect Rodgers' scrambling ability, but the Texans obviously have taken note. Mercilus, a fifth-year outside linebacker, projects as the Texans' best pass-rusher but he doesn't have a sack in the last five games. Houston's overall pressure is down with J.J. Watt on injured reserve, as it's tied for 26th with 20 sacks. Still, the Texans have done a tremendous job at limiting production. They rank fifth in total defense (316.7 yards per game) and fifth in passing yards allowed (209.2 ypg).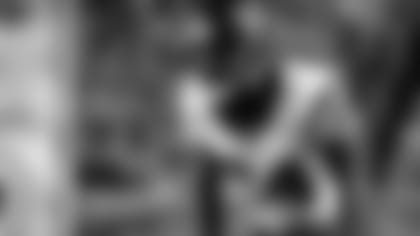 2. Davante Adams vs. Johnathan Joseph
Adams is quickly becoming a household name in what's been a breakthrough season for the third-year receiver. Coming off his third 100-yard performance of the year, Adams is well on his way to his first 1,000-yard season with 58 catches for 776 yards and eight touchdowns in 11 games. Rodgers said earlier this week that he never lost faith in Adams despite an injury-riddled sophomore season. Finally healthy, the 6-foot-1, 215-pound receiver is repaying his quarterback for that trust. He's caught nearly everything that's been thrown his way this season. Joseph, a two-time Pro Bowler, is a seasoned veteran and likely will spend a bulk of his time covering Adams on the boundary Sunday. The 32-year-old cornerback is experienced, but he only has one interception in his last 32 games (including playoffs). Former undrafted free agent A.J. Bouye handles the other perimeter post when Kareem Jackson mans the slot in sub.
3. Julius Peppers vs. Brock Osweiler
The Packers' pass rush came to life in Philadelphia, sacking Carson Wentz four times with eight quarterback hits. The barrage of pressure came from Clay Matthews, Nick Perry, Mike Daniels and Peppers, who recorded back-to-back sacks in games for the first time since he had at least one sack in three consecutive games from Weeks 4-6 last season. The Packers have been steadfast in their plan to limit Peppers' snaps this year, but they ramped up his workload against the Eagles (43 of 59 defensive snaps). Osweiler's transition to Houston hasn't been smooth. His 13 interceptions are tied for a league high, and consequently, his 72.2 passer rating is the lowest among quarterbacks with at least 400 attempts this season. Houston is 5-1 this year when he registers a passer rating more than 80 this season and 1-4 when he falls below that mark.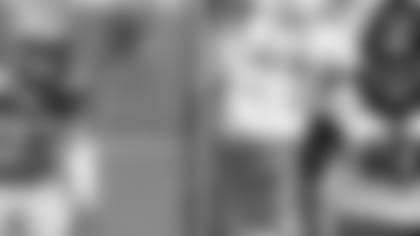 4. Damarious Randall vs. DeAndre Hopkins
Last week marked the first time Randall and Quinten Rollins were on the field together since Week 3 against Detroit. Their presence contributed to the Eagles putting up only 13 points, 292 total yards and 211 yards through the air. Both should be even more comfortable against Houston another week removed from the groin injuries that sidelined them for nine combined games. It's been tough sledding for Hopkins this season. While the 24-year-old receiver still has game-breaking ability, his numbers have fallen. He still leads the Texans with 55 catches for 610 yards and three touchdowns, but he has only five catches of more than 20 yards and none more than 40 after finishing with 19 and three in those categories in 2015. He caught his longest pass of the year for 35 yards in Week 2 against Kansas City, which is the only game he's surpassed 100 receiving yards this season (7-113-1).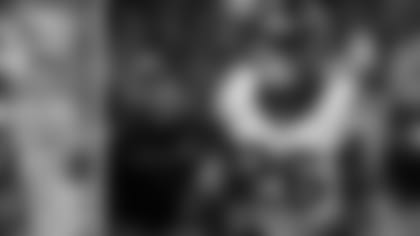 5. Mike Daniels vs. Lamar Miller
A free-agent signing from Miami, Miller has been a bright spot for Houston's offense this season. The fifth-year running back has been the three-down back the Texans have needed with his 881 rushing yards fifth-most among NFL running backs. He's a pivotal part of Houston's game plan, recording at least 19 touches in eight of the Texans' 11 games. His primary backup, Alfred Blue, returned to practice this week after missing two games with a calf injury and could be available to spell Miller on Sunday. Mike Daniels and the Packers' run defense got back on track against the Eagles, who had only 48 yards on 14 carries (3.4 yards per attempt) by running backs. More importantly, Green Bay didn't concede a designed carry of more than nine yards.
Packers.com's Wes Hodkiewicz identifies five key matchups in Sunday's Packers-Texans game.