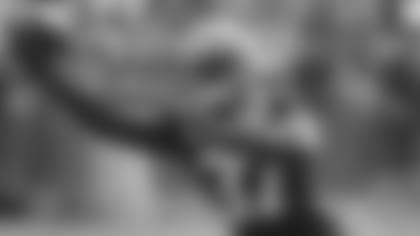 CB Sam Shields
GREEN BAY—While rookie cornerback Micah Hyde has been grabbing most of the attention at training camp, Sam Shields has quietly taken his game to a higher level.
"I have 100 percent confidence in Sam's ability," Cornerbacks Coach Joe Whitt said. "He's a complete corner. He tackles at a very high level. He's had a clean camp. You don't see many balls caught on him. The way he's practiced, it would be hard for me to believe he wouldn't be one of those two (starting cornerbacks)."
It's one of the Packers' deepest positions, which is largely a result of Hyde's emergence and Shields' development. Also feeding the depth chart at cornerback is Davon House's recovery from shoulder surgery and Casey Hayward's recent return to practice from a hamstring injury that sidelined him for most of camp.
"Nothing is too big for him," Whitt said of Hyde, the fifth-round pick from Iowa who is sharing the rookie spotlight with David Bakhtiari and Eddie Lacy. "You don't shake the guy. He gave up that big play (in St. Louis); he didn't care. You're going to get beat. How do you respond to it?"
Head Coach Mike McCarthy will be looking for a response from several players on Friday night, when the Packers host the Seattle Seahawks in game three of the preseason. It'll be the most intensely evaluated game of the preseason, and it'll go a long way toward deciding roster spots and starting jobs.
The Packers are looking for kick-returners as Randall Cobb recovers from a bicep injury. Hyde has emerged as a punt-return candidate and he'll be used in that role against the Seahawks.
"He's smooth. He'll get some more opportunities. I thought on his punt return the other night he got off the spot pretty quickly. Things have a chance to change at all times. It's just the evaluation of our football team," Special Teams Coordinator Shawn Slocum said of Hyde and the search for return men.
Rookie running back Johnathan Franklin will likely get a look at returning kickoffs.
"Johnathan's in a growth period. That's part of the process. He's learning how to do it," Slocum said.
The Packers might have all the information they need on wide receiver Jeremy Ross as a return man.
"We want to see some of these other guys in the most competitive situations, and that's in the games. Randall's still not out of the equation. He's had some health issues. We're in the middle of camp building our team. We've made no decisions at this point," Slocum said.
The major drama on special teams, of course, is at kicker, where Mason Crosby might've taken a step back on Wednesday by missing three field goal attempts in practice. His competition with Giorgio Tavecchio continues, but it goes deeper than that for both kickers.
"That can go on forever," Slocum said. "Not only do they compete against each other, they compete with the rest of the league."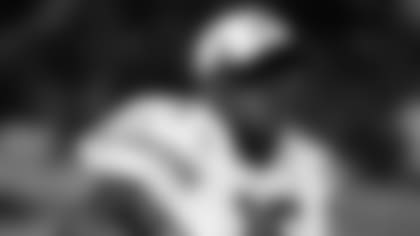 TE Jermichael Finley
Just as Shields has taken his game to a higher level in this training camp, so has tight end Jermichael Finley. He's bigger, stronger and, as a result, has improved his blocking. He's also become a sure-handed pass-catcher in this training camp, and that might be a product of the extra work he's done with his coach, Jerry Fontenot.
"I think he's always known he could catch the ball. My focus was on making it fun again," Fontenot said of a drill in which Fontenot throws hard-to-catch passes at Finley from 5-7 yards away.
"He's always calling me to go over there and do it. I try to challenge him as much as I can and try to throw him hot balls and not make it perfect every time," Fontenot said. "Now we use it to work on some eye focus details and hand placement."
Finley and the first-team offense are expected to get their longest playing time of the preseason on Friday. They moved the ball well in St. Louis but have yet to make it into the end zone this summer.
"It's more of what you target for getting a semblance of the regular season," Offensive Coordinator Tom Clements said of game three of the preseason. "This is probably the last big test."
For a look at all the headlines from the past week of training camp, click here.