*As part of the Green Bay Packers' celebration of the 10th anniversary season of the Super Bowl XXXI Championship, Packers.com is running a series of stories about the people responsible for bringing the Vince Lombardi trophy back home to Titletown.
In late September of 1996, the Green Bay Packers visited the Minnesota Vikings' Metrodome. Vikings running back Amp Lee ran toward the flat, and Packers outside linebacker Wayne Simmons grabbed Lee by the shoulder pads and swung him around like a helicopter's propeller before slamming him to the turf.
"It was unreal," linebacker George Koonce said. "It was so devastating what he did."
Like he did all season long, Simmons forced running backs to think twice before crossing his area. He recorded 67 total tackles, 21/2 sacks and two forced fumbles in 1996, but his true impact could not be discerned in statistics. Defensive end Reggie White and safety Eugene Robinson may have served as the defense's spiritual leaders, but Simmons added the intimidating presence.
"He brought that meanness and toughness to the Green Bay Packers' defense," Koonce said. "I never played with an individual that played the game with the mean streak that Wayne Simmons played with."
Simmons, who collected 250 total tackles during his 41/2 years with the Packers, demonstrated that mean streak during his tackle of Lee. He did not receive a penalty or personal foul for the play, but running back Edgar Bennett, a friend of Lee's from their days at Florida State, objected to it. Bennett approached him on the sidelines.
"Wayne, you didn't have to do him like that," Bennett said. "That was my college roommate."
Simmons replied: "Whenever I'm out there on the field, that's the way I play."
The 1993 first-round draft pick may have played harder and faster than most, but he also drove his car at excessive speeds during the tragic morning of Aug. 23, 2002.
At 2:45 a.m. that day, Simmons, driving by himself, sped his green Mercedes-Benz through traffic on Interstate 70 in Independence, Mo., and then veered off the highway. His Mercedes rolled over several times before landing in a ditch and catching fire.
Witnesses attempted to remove Simmons from the burning vehicle but could not unfasten his seat belt. Firefighters then arrived to put out the fire, and he was taken to Independence Regional Health Center. Doctors there pronounced the 32-year-old Simmons dead.
"To have his life cut that short was really very tragic," Packers CEO Bob Harlan said. "It certainly was a waste of what could have been."
Simmons passed away just outside of Kansas City where he started 18 games between 1997 and 1998 for the Chiefs. The Buffalo Bills claimed him off waivers in 1998 before releasing him in February of 1999.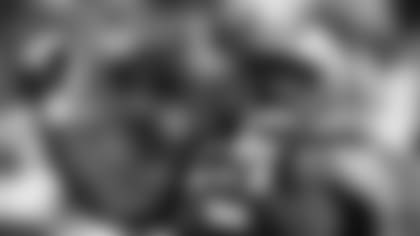 Simmons joined the Chiefs after the Packers traded him in October of 1997, and the former Clemson star made Kansas City his post-NFL home. Simmons, whose mother operated a small restaurant called "Dot's Diner" in Hardeeville, S.C., ran a midtown restaurant and nightclub called 50/50.
On the field Simmons not only took down opposing ballcarriers like Lee, but also had a knack for playing the passing lanes and smothering receivers. In 1996, he had one interception and five passes defended.
"He would absolutely shut down a tight end," Robinson said. "(He was) one of the most underrated players that we had on that team."
The Packers last won the Super Bowl just 10 years ago, but two defensive starters -- Simmons and Reggie White -- from that team already have passed away.
"It's a terrible thing to have to ponder," Harlan said. "Both Wayne and Reggie were a big part of the Packers' family. They were huge losses for this franchise."