​GREEN BAY—A 90-year-old fan from Sheboygan who has been a Packers season ticket holder for more than 50 years is this year's inductee to the Green Bay Packers Fan Hall of Fame.
​Ed Fritsch, who begins each day of a Packers home game by securing the autograph of a Packers alumni player on his cap at the Tundra Tailgate Zone, is the 15th Fan Hall of Fame honoree. He is one of 10 finalists who were selected from more than 30,000 votes cast on packers.com.
​"I've had a great life. That's all I can say," said Fritsch, a veteran of World War II and a purple heart recipient for injuries sustained in battle. Fritsch has lived his entire life in Sheboygan, where he was a U.S. Post Office mail carrier.
The other finalists are Barbara Lee Molberg of Greenfield, Wis.; Kevin Taylor of Decatur, Ala.; J. Christopher Windisch of Williston Park, N.Y.; Eric Breuer of Yorktown, Va.; Melissa Jacobs of Wauwatosa, Wis.; Ronald Mihm of Lisbon, Wis.; George Oudhuis of Carlisle, Ind.; Stephen Gay of Luxemburg, Wis.; and Dave Rickert of Freedom, Wis.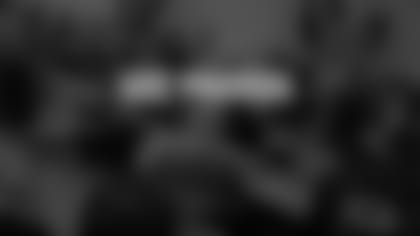 ](http://www.packers.com/media-center/photo-gallery/Edward-Fritsch-named-15th-member-of-Packers-Fan-Hall-Of-Fame/6bc288d1-c51e-4930-865e-3e419174a2b6)
Fritsch will receive four club seats to a Packers home game next season, a $500 Packers Pro Shop gift certificate, a road trip for two to a Packers away game next season, and a one-year subscription to Packers Plus. Fritsch's name will appear on a plaque in the Packers Hall of Fame that will honor his inductioninto the Fan Hall of Fame.
​Packers President and CEO Mark Murphy addressed the audience of finalists and their family members at Lambeau Field on Tuesday.
"Every team in the league says 'we have the greatest fans.' We're the only team that can say it without question," Murphy said. "Our fifth stock sale blew us all away. That's part of it; the fact that it's community owned."
Murphy added that the current expansion of Lambeau Field has increased the team's waiting list for season tickets from 80,000 to 105,000, but that 3,000-4,000 fans will be coming off the waiting list this year to move into the new seating. The fans coming off the waiting list began their wait in the late-1970's and early-1980's.