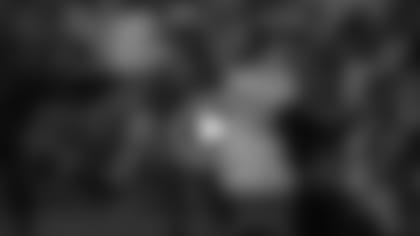 ](http://www.packers.com/media-center/videos/Signature-Snaps-Top-5-Defensive-Plays/2d88155d-3575-42ef-a56e-657cd59eee41)

This week's installment of "Signature snaps" features the top five defensive plays of 2011, which are listed here in chronological order.
The Packers led the league in interceptions in 2011 and returned a few for touchdowns, so those plays dominate the list. The season started with a dramatic, last-second stop that is also worth re-living.
Be sure to watch the video and cast your vote in the poll for your favorite play. (Note: From last week's top five passing plays, Jordy Nelson's 93-yard TD vs. St. Louis was the fans' top choice, earning 46 percent of the vote. Donald Driver's 7-yard tip-toe TD against the Giants in the regular season was second at 32 percent.)
Defense stuffs New Orleans RB Mark Ingram at goal line
The Saints trailed in the opener by 15 points as the two-minute warning approached, and then things got crazy. New Orleans scored, forced a three-and-out, got the ball back with 1:08 left and drove 79 yards to the Green Bay 1-yard line for an untimed down as a result of a pass interference penalty in the end zone.
Interestingly, the Saints' last two running plays – on third-and-1 from the Green Bay 7 late in the third quarter and on first-and-goal from the 5 on the previous drive – both went nowhere. This one did, too, as linebacker Clay Matthews led a charge, with a big assist from safety Morgan Burnett, that stood up Ingram at the goal line and preserved the Packers' 42-34 win.
Charles Woodson, 30-yard INT-TD vs. Denver
Woodson already had the franchise records for interceptions returned for touchdowns and total defensive scores, and he added one more to each total here. Stepping in front of Broncos receiver Eric Decker on a simple out route, Woodson snagged Kyle Orton's throw and cruised into the end zone to give the Packers a 14-3 lead on their way to a blowout victory.
Charlie Peprah, 40-yard INT-TD at San Diego
A month earlier in Atlanta, Peprah had an interception that was as acrobatic as it was crucial, hauling in a deflected pass midway through the fourth quarter with the Packers protecting an eight-point lead. But his first career touchdown is the one that makes this list.
San Diego quarterback Philip Rivers tried to fire one down the seam to tight end Antonio Gates, who was closely guarded by linebacker Desmond Bishop. The ball was tipped by a leaping Bishop into the waiting Peprah's arms, and then the veteran safety darted and weaved his way through a sea of players for a late first-quarter touchdown that broke a 7-7 tie.
Tramon Williams, 43-yard INT-TD at San Diego
On the Chargers' next possession, Rivers made another poor decision. At the line of scrimmage, Williams was lined up outside on receiver Vincent Jackson, but Williams immediately recognized that Rivers wanted to go to receiver Patrick Crayton, who was coming from the slot into the flat.
Williams jumped the shorter route, waltzed untouched down the sideline for the score, and the Packers suddenly had a 21-7 advantage.
Clay Matthews, 38-yard INT-TD at N.Y. Giants
The Packers trailed 10-7 at the end of the first quarter, but that changed on the first snap of the second quarter. Giants quarterback Eli Manning couldn't find anyone open, so he decided to throw to his safety valve, running back Ahmad Bradshaw, who snuck out of the backfield when he didn't have a pass rusher to block.
That pass rusher he was expecting was Matthews, who had dropped back at the snap into coverage and then cut right in front of Bradshaw as Manning's short sideline throw arrived. Just like Woodson and Williams on their interception returns, Matthews wasn't touched as he scored his third career TD.