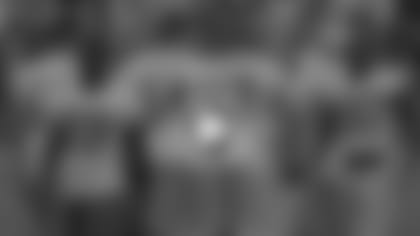 After 10 weeks of morning football workouts followed by afternoon, evening and sometimes late-night dance rehearsals, the new "Dancing With The Stars"** champion was back to just football on Wednesday, hitting the field for the first time during OTAs.
Driver now has a reworked contract and a playbook he knows inside and out, rather than the weekly tension of possible elimination and the pressure of learning as many as three dances in one week.
"I took myself completely out of my comfort zone," Driver said of his three-month stay in Los Angeles, which toward the end required 10 or more hours per day of dance rehearsals on top of his regular football regimen.
The Herculean effort has its benefits. Driver said he dropped his body fat from an already-low four percent to just two percent, leaving him more than ready to attack the practice field at full speed, even if Head Coach Mike McCarthy insisted on limiting him this week.
As for the new contract, Driver said he never really wanted to go anywhere else, despite hinting after last season that he would in order to continue playing, if the Packers no longer wanted him.
"I'm a Packer for life, and that's all that matters to me," he said. "I'm going to continue to play football, I'm going to embrace every moment of it, and when I'm all said and done, I know one day I'll be in the Packers Hall of Fame, and that will be something special."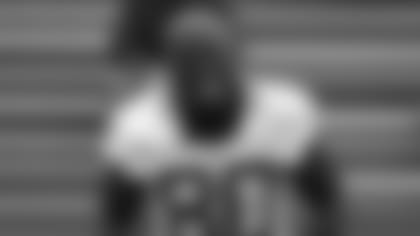 As Green Bay's all-time leader in receptions and receiving yards, Driver was thought to have, perhaps, played his last game in green and gold back in January.
Last year, Greg Jennings, Jordy Nelson and James Jones all caught more passes than Driver, while Randall Cobb burst onto the NFL scene and young prospects Tori Gurley and Diondre Borel both reportedly turned down active-roster spots elsewhere to stay on the Packers' practice squad. That all led to speculation about Driver's future and whether he still had a place in Green Bay.
Driver acknowledged the depth at his position but sees no problems as long as the receivers take the same approach they did last year, which was to not worry about the number of balls thrown their way.
"You can't complain about that," he said. "We were winning games and everybody was doing their part."
Regarding the possibility of getting beat out for a roster spot in training camp, Driver sounded like the confident veteran he is. He believes his production last year (37 receptions for 445 yards and six TDs) showed he's still got plenty to offer. With the offense plagued by the dropsies in the playoff loss to the Giants, Driver caught three passes for 45 yards and a score and was arguably the team's best receiver in that game.
McCarthy hinted the team could keep six receivers rather than the customary five this year, but that's to be sorted out over the summer.
"You know when it's over, and right now I'm in great shape," Driver said. "It's not over yet."
The fact that he didn't even mention the leadership he brings to the position group and the locker room says something about the kind of player he is, too.
"He's one of the best leaders we have on this team," guard T.J. Lang said. "We're all proud of what he did out in L.A. Good for him, but we're happy he's back to work. He's a vital part of this team."
It's a team Driver said should be right back in the hunt again in 2012, as long as "everybody does their part." For Driver, that will probably include developing a new touchdown dance.
He'll get one last chance for advice when his "Dancing With The Stars" partner Peta Murgatroyd throws out the first pitch at his charity softball game this weekend. Then he's on his own, but he's not feeling any pressure.
Learning three dances in one week with 35 million people watching on television was pressure. The football stuff is simple, and his new end-zone celebration will be, too.
"I have to make sure it's quick and easy," he said, emphasizing that he doesn't want to get fined for anything extraordinary. "We're working on different dances, either the cha-cha, the salsa, or we have to do something with the jive. It's got to be quick feet the whole time." RELATED LINKS