Under General Manager Ted Thompson, the draft has been the lifeblood of the Green Bay Packers.
He's had his hits and misses, just like any other GM, but Thompson has stuck to his philosophy of building and reinforcing the core of the roster through the draft, and that will never change.
Through his first six drafts for Green Bay (2005-10), Thompson selected 58 players. How important were those drafts in building a champion? Of the 53 players on the Super Bowl XLV roster, 27 – or just over half – were drafted by Thompson. A total of 33 Thompson draft picks played for the Packers at some point in 2010.
Selecting which of those draft picks were his best requires consideration of multiple factors, including the player's contributions to the team over his career and the value of the pick based on the round in which he was taken. Because the ultimate goal of every GM is to build a Super Bowl winner, a player's role on that championship team factors in as well. The order in which these selections are ranked could change as soon as another season is played, of course.
All that said, here's one interpretation of Thompson's 10 best draft picks at this point in time, ranked in ascending order.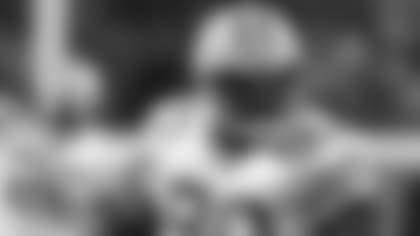 B.J. Raji, first round, 2009**
When the Packers were on the clock with the ninth overall pick in '09, the Raiders' surprising selection of receiver Darrius Heyward-Bey two slots earlier left Green Bay with two prime-time talents from which to choose – Raji and receiver Michael Crabtree.
With the Packers making the transition to a 3-4 defense under new coordinator Dom Capers, Thompson made the prudent call. The massive Raji is the prototypical nose tackle in a 3-4, and even though he played more end than nose as he battled nagging injuries as a rookie, he emerged in 2010 as the middle anchor that was envisioned.
Defensive line coach Mike Trgovac believes Raji was deserving of a Pro-Bowl bid last season, but he acknowledged that sometimes it takes a while for guys in the trenches to get their due. In any case, Raji looks like a fixture up front in Capers' 3-4 for a long time to come.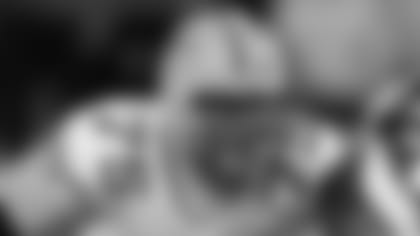 Bryan Bulaga, first round, 2010**
Projected to go much higher than 23rd overall, Bulaga was available to the Packers last year and Thompson didn't hesitate to snatch up the heir apparent to veteran left tackle Chad Clifton.
What puts Bulaga on this list despite just one year in the NFL is that he also was ready to step in at right tackle when Mark Tauscher was lost for the season to a shoulder injury, and he started the final 12 games of the regular season and the entire postseason on a championship team.
Injuries and lineup shuffling derailed any continuity on the offensive line through the first half of 2009, but the selection of Bulaga averted that when a key injury cropped up early in 2010. His performance in the Super Bowl against Pittsburgh pass-rusher LaMarr Woodley was commendable as well.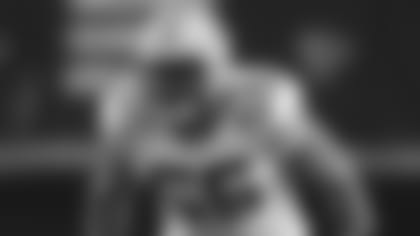 Desmond Bishop, sixth round, 2007**
In the middle of the sixth round four years ago, the Packers were able to mine a good chunk of what remained on their draft board with three consecutive picks (191-193 overall). Thompson chose fullback Korey Hall, Bishop and kicker Mason Crosby, and while all have contributed annually since their rookie seasons, Bishop would seem to be the best pick of the bunch.
Thought by some scouts to be too slow to play linebacker in the NFL, Bishop quickly became a special-teams standout, leading the team in coverage tackles over the three-year span from 2007-09.
Last year, pressed into full-time duty on defense due to injuries to Nick Barnett and Brandon Chillar, Bishop seized his chance. He proved his impressive stats in two college seasons at Cal were no fluke, finishing second on the team in total tackles (121) to go along with three sacks and an interception returned for a touchdown. He earned a new contract by season's end and then added a key fumble recovery in the Super Bowl.
He waited a long time to get drafted and even longer to get to play, but that's the only way the words "too slow" apply to Bishop's game now.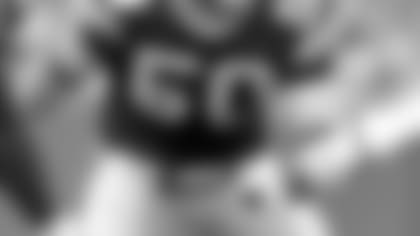 A.J. Hawk, first round, 2006**
No, Hawk has not been the perennial Pro-Bowler and game-changer fans hoped for as the fifth overall pick in '06, but his play has been solid and has left the Packers with no regrets. Hawk hasn't missed a contest in his career, a total of 87 games including postseason.
This past year, after taking over the defensive signal-calling, teammates and coaches raved about his command in the huddle and at the line of scrimmage. After leading the team in tackles in 2010 and intercepting three passes, he's turned out in some ways to be a better fit as a 3-4 inside linebacker than a 4-3 outside linebacker, which is what he played his first three seasons.
For those who still demand more out of such a high pick, look at the next five players drafted in '06 after Hawk – tight end Vernon Davis, safeties Michael Huff and Donte Whitner, linebacker Ernie Sims and quarterback Matt Leinart. Only Davis has had a career on par with Hawk's, and he didn't become the team-first player Hawk's been until recently. Thompson reaffirmed his selection of Hawk by giving him a new contract last month.
Josh Sitton, fourth round, 2008**
Known as a road-grader with a mean streak, Sitton was on track to start on the offensive line as a rookie until he hurt his knee. That only delayed his taking over full time at right guard until '09, and Sitton has started every game the last two years.
Named a Pro-Bowl alternate this past season, Sitton appears headed for honors like that on an annual basis. He was named the NFL Alumni's offensive lineman of the year in 2010.
Based on early returns, Sitton would grade out admirably as a first or second-round pick. For a fourth-rounder, he's a gem. He was the 22nd offensive lineman taken in '08 and the seventh guard, but the Packers couldn't have done much better.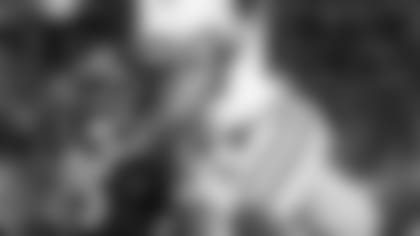 Jermichael Finley, third round, 2008**
Having played just two seasons at Texas and turning 21 only a month before the draft, Finley was considered by some a reach in the third round at 91st overall. Now he appears to have been a steal.
A dynamic, athletic tight end that changes the way teams defend Green Bay's offense, Finley broke out in the second half of his second season and was off to a monster start last year before a knee injury in week five halted things.
Assuming he fully recovers, Finley will continue to be a playmaker as well as a security blanket for quarterback Aaron Rodgers, who concedes that the 6-5, 247-pound target "is always open, even when he's not open."
Thompson chose Finley where he did by projecting what the youngster could become. It looks like his ceiling isn't yet in sight.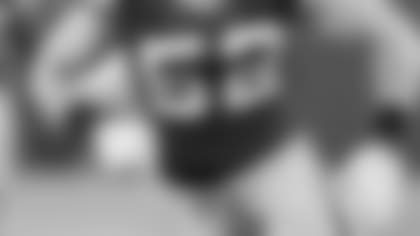 Clay Matthews, first round, 2009**
The Packers had Matthews rated as a top-15 talent and, when he was still on the board in the early 20s, Thompson made a stunning but shrewd move.
By trading back into the first round to snag Matthews with the 26th pick, Thompson drafted two vital pieces to the new 3-4 defense – a nose tackle in Raji and outside pass-rusher in Matthews – just hours apart and gave Capers a treasure trove of young talent as a foundation.
All Matthews has done is make the Pro Bowl and lead the team in sacks in each of his first two seasons. He and veteran cornerback Charles Woodson were the two defenders opposing offenses paid the most attention to in 2010, and it's a given every offensive game plan against the Packers in 2011 will account for Matthews on page one.
Considering he's only played two seasons, there's room for Matthews to move up this list in the years to come, though that won't be easy, considering the competition.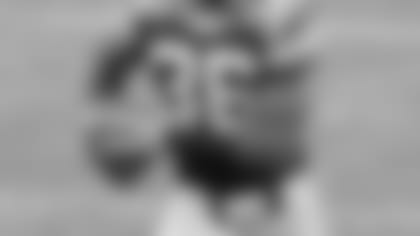 Nick Collins, second round, 2005**
Coming from a strange-sounding school but with a plain-sounding name, Bethune-Cookman's Collins had many fans asking, "Who?" and "Where?" But Thompson maximized on the trade involving disgruntled cornerback Mike McKenzie by getting Collins at 51st overall, and he hinted to the fans the player Collins would become by giving him LeRoy Butler's old jersey number, 36.
Collins has been a starter since his first game as a rookie, and he has evolved from a steady traffic cop for the defense into one of the top playmakers in the league at his position. Collins intercepted just four passes in his first three seasons but has intercepted 17 over the last three in making the Pro Bowl each year.
His interception return for a touchdown in the Super Bowl will go down as one of the most memorable plays in team history and, by all indications, Collins is far from making his final impression.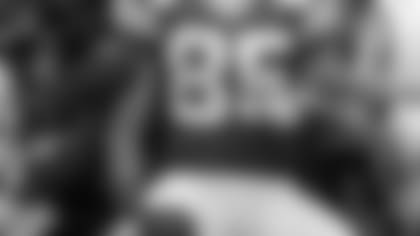 Greg Jennings, second round, 2006**
The one question surrounding Jennings when he was selected 52nd overall in '06 was whether his record-breaking, stat-crazy career at Western Michigan had him truly ready for NFL coverages.
As soon as Jennings took the field in his first mini-camp in Green Bay, though, he was wowing onlookers with his polished routes and graceful body control, and the wonder was whether NFL coverages were ready for him.
Jennings came up just 80 yards shy of 1,000 in 2007 or he'd have four straight 1,000-yard campaigns now. He's also had two seasons with 12 touchdown catches and another with nine. He's a constant big-play threat who has averaged an eye-popping 31.5 yards per TD catch in his career, and he's clutch at crunch time with three 100-yard games and five TDs in seven postseason contests.
When Finley went down last season, defenses turned even more attention to Jennings, but they couldn't slow him down. He averaged six catches for 109 yards per game over the first seven contests Finley missed, production that kept the offense rolling when it had to adjust on the fly.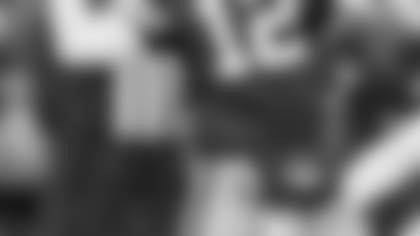 Aaron Rodgers, first round, 2005**
Thompson's first draft as Packers GM demonstrated how it always pays to be thorough in one's preparation.
Rodgers was the potential number one overall pick, and if he didn't go first, he was sure to be the second quarterback taken. No one realistically projected he'd be available to the Packers at 24, but Thompson and Co. had done their homework and were ready.
The rest, as they say, is history. Rodgers apprenticed for three years under Brett Favre, took the reins in a tumultuous summer of 2008, and led the Packers to their fourth Super Bowl title in his third season as the starter.
NFL franchises are built around quarterbacks and Thompson had a franchise quarterback in place when he arrived. It didn't stop him from finding Green Bay's next one right away, however, which makes his first pick his best.
Mike Spofford is a 1995 Masters graduate of the Medill School of Journalism at Northwestern University who worked as a sports reporter for two daily newspapers in Wisconsin, covering the Packers in Super Bowl XXXII. Spofford has been a packers.com staff writer since 2006.