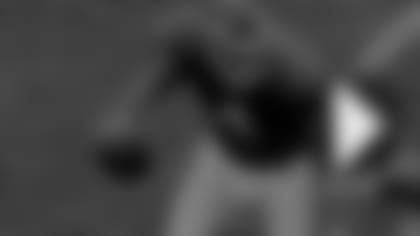 ](http://www.packers.com/media-center/videos/Top-ten-performances/48236462-ff51-487b-bace-d9c0ed7211cd)

New heroes emerged almost weekly during the Packers' championship season. It made this team click.
Here are 10 individual performances that stood out the most, ranked in ascending order of excellence.
One caveat: In the interest of honoring 10 different players, no individual could make the list twice. Only the best performance of any single player is noted here.
10. Erik Walden surprises Bears, Jan. 2
Signed off the street in late October, Walden wasn't even with the Packers when they first faced Chicago back in week three. By the regular-season finale, he epitomized the Packers' season-long ability to overcome injury with his performance in the playoff-clinching win.
Walden was the fifth different player to see significant time at the outside linebacker spot opposite Clay Matthews, but after this game the depth chart no longer mattered. In just his second career start, he was named NFC defensive player of the week with a career-high 16 tackles and three sacks.
Spying Chicago quarterback Jay Cutler much of the game, Walden sacked him on third-and-goal to force the Bears to settle for a second-quarter field goal. Then as the third quarter wound down and the score tied at 3, he made three consecutive plays to thwart a Chicago drive that started at midfield.
With help from defensive end Howard Green, Walden sacked Cutler for a 9-yard loss on first down. He then tackled tight end Greg Olsen after just a 4-yard gain on second down, and he sacked Cutler again for an 11-yard loss on third down. The net loss of 16 yards forced the Bears to punt from their own 34, and the Packers scored the winning touchdown on the ensuing drive.
9. Tim Masthay grounds Jets, Oct. 31
Head Coach Mike McCarthy called it the finest punting performance he'd ever witnessed, and it was hard to argue. In a field-position battle, Masthay pinned the Jets inside their own 20 five times, tying a single-game franchise record since the stat was kept in 1976.
New York's best field position following any of Masthay's eight punts was its own 23, and late in the third quarter with the Packers leading just 3-0 he pinned the Jets on their own 5.
With a net average of 41.5 yards on the eight punts, and just one touchback, Masthay became only the second punter in team history to win NFC special teams player of the week.
8. Matt Flynn fills in at New England, Dec. 19
Aaron Rodgers was out with a concussion. The Patriots were 11-2, having blown out the playoff-contending Jets and Bears by a combined 81-10 the previous two weeks. Tom Brady had won 26 straight regular-season games at home.
That was the backdrop to Flynn's first NFL start, in prime time no less. Seemingly no one outside Green Bay's locker room gave the Packers a chance. So imagine a national television audience's shock as Flynn was taking a fourth-down snap from the New England 15-yard line on the game's final play, well within striking range of a game-winning touchdown pass.
Flynn never got off that pass, getting sacked as time expired, but he still arguably outplayed Brady. Flynn was 24 of 37 for 251 yards with three touchdowns and one interception for a 100.2 rating. Brady's rating was 110.2 but with more pedestrian numbers (15 of 24, 163 yards, two TDs).
If not for two miscues – a miscommunication between Flynn and receiver James Jones leading to a gift-wrapped 36-yard interception return for a touchdown by Kyle Arrington, and a special-teams blunder allowing New England lineman Dan Connolly to return a kickoff 71 yards – the Packers probably pull the upset and this game is much higher on this list.
7. Greg Jennings torches the Vikings, Nov. 21
Minnesota had no answer for Jennings, whose seven catches for 152 yards and three touchdowns highlighted a 31-3 blowout win at the Metrodome.
Jennings' first score featured some nifty improvisation with Rodgers, who scrambled to his left and signaled for Jennings to cut back the other way in the end zone for an 11-yard pass. His second touchdown, a 46-yarder, broke the game open early in the third quarter, as he caught a deep comeback route, spun away from a defender and then made safety Madieu Williams miss the tackle along the sideline. The third touchdown, which made Jennings the first Green Bay receiver with three TDs in one game since Javon Walker in 2004, came on a perfectly executed 22-yard fade to the corner.
Jennings' 152 yards marked the second-best single-game total of his career and became the first of three straight 100-yard games as the five-year veteran made the NFC Pro Bowl squad for the first time.
6. James Starks runs wild in playoff debut, Jan. 9
McCarthy said it himself: "He established a hot hand early, and I rode it."
Starks, the rookie sixth-round draft choice who got his first NFL carry just 35 days prior, helped lead the Packers to a 21-16 NFC wild-card playoff win at Philadelphia with 23 carries for 123 yards, a franchise postseason record for a rookie.
When Starks went around left end for 27 yards on his first carry with just under six minutes left in the first quarter, he was well on his way to breaking Travis Williams' previous rookie playoff record of 88 rushing yards (Dec. 23, 1967). He gained at least 5 yards on seven other carries, including a 19-yard burst in the third quarter on Green Bay's 80-yard touchdown drive.
After missing his senior season in college due to a shoulder injury, Starks played in his first game in nearly two years on Dec. 5 vs. San Francisco. Questionable practice habits landed him on the gameday inactive list twice in the next three weeks, but come playoff time, he became the viable running threat the Packers had been searching for all season.
5. Sam Shields elevates his game, Jan. 23
The biggest difference between Green Bay's defenses in 2009 and 2010 was Shields, an undrafted rookie who not only made the team but solidified the nickel cornerback spot. The stability and depth Shields provided helped the Packers avoid the type of pass-defense meltdown that ousted them from the playoffs a year earlier.
Shields intercepted just two passes in the regular season but equaled that total in the NFC Championship in Chicago to emerge a playoff hero.
First, with the Bears in Green Bay territory in the last minute of the first half, Shields ran stride-for-stride with Johnny Knox down the left sideline and leaped to intercept Jay Cutler's deep ball at the 3, keeping the Packers ahead 14-0 at the break.
Then, with Chicago down 21-14 and facing fourth-and-5 from the Green Bay 29 in the final minute of the game, Shields intercepted third-string quarterback Caleb Hanie's pass intended for Knox at the 12, sealing the NFC title.
Earlier in the game, Shields also recorded his first NFL sack, and he was coming on a blitz in the fourth quarter when Hanie threw his ill-fated pass to nose tackle B.J. Raji for an interception and touchdown return.
Since sacks became an official statistic in 1982, Shields became the first Packer and just the fifth NFL player to record two interceptions and a sack in a postseason game.
4. Charles Woodson dominates Detroit, Oct. 3
The 48-yard interception return for a touchdown early in the third quarter, which landed Woodson on the cover of Sports Illustrated, is the play etched in memory (and was one of packers.com's "10 plays that saved the season").
Nearly as instrumental in the victory, though, was the three-play sequence midway through the fourth quarter that held off the Lions' rally.
Detroit had come back from a 28-14 deficit with four field goals and trailed 28-26 with a first down at the Green Bay 38. The Lions didn't even need another first down to try a potential go-ahead field goal, but they managed just one more yard, thanks to Woodson.
On first down, Woodson knifed through the line to bring down running back Jahvid Best after a 1-yard gain. Then on both second and third down, he broke up passes intended for receiver Calvin Johnson, who thought Woodson's physical coverage warranted a flag, to no avail.
Rather than try a 55-yard field goal, the Lions punted from the 37 and the Packers ran the final 6:32 off the clock. That one yard was Detroit's last.
3. Matthews ravages Eagles, Sept. 12
Matthews set the tone for the game, and his season, when he shot up the middle on a delayed blitz on the first Philadelphia third down and sacked quarterback Kevin Kolb for an 8-yard loss.
He went on to post three sacks in the opener, though he wasn't credited with the third until a film review later in the week of his second-quarter chase-and-tackle of Kolb from behind. A typical never-quit effort from Matthews, he knocked the ball and Kolb out on the play – the ball went out of bounds; Kolb went to the sideline with a concussion and saw his job taken by Michael Vick.
Matthews then spearheaded the play of the game when Vick tried to convert fourth-and-one in Green Bay territory with a QB keeper and two minutes left. Beating two different blockers at the line of scrimmage, Matthews got penetration and gave Vick nowhere to run as a host of defenders cleaned up for the game-winning stop.
The statistical correction on his sack total was too late for Matthews to win NFC defensive player of the week – an award he won twice later in the season (week two vs. Buffalo, week nine vs. Dallas) – but this was his most impressive outing. He had missed the entire preseason with a hamstring injury too, but who could tell?
2. Tramon Williams demoralizes Falcons, Jan. 15
Having faced the Falcons in the regular season and upon thoroughly studying their offense again in preparing for the NFC divisional playoff, defensive coordinator Dom Capers called it the most efficient unit the Packers had faced all season.
Almost singlehandedly, Williams wrecked that machine.
With the score tied at 14, 2:30 remaining in the first half and Atlanta at the Green Bay 26, quarterback Matt Ryan tried a pump-and-go to receiver Michael Jenkins. Williams never lost sight of him or the ball and leaped to haul in the interception in the end zone.
Moments later, after the Packers had grabbed a 21-14 lead, Atlanta was in scoring range again. At the Green Bay 35 with 10 seconds left in the half, Ryan tried to run one more play to get a little closer for kicker Matt Bryant. Big mistake.
Williams recognized the formation and anticipated Ryan would roll to his left and try to hit Roddy White along the sideline. He hung back, baited Ryan into making the throw, and then jumped the route for a stunning interception that he returned 70 yards for a touchdown as time expired in the half.
Instead of leading by four points at intermission, the Packers were up 28-14 and never looked back. White, who ranked first in the league in receptions (115) and second in yards (1,389) during the regular season, was held to just six catches for 57 yards by Williams – half of that production coming after the Packers led by 28 points late in the third quarter.
1. Rodgers amazes in Atlanta, Jan. 15
The way he dodged pass rushers when there appeared no escape and fired bullets with impeccable accuracy, there was no stopping Rodgers.
His final numbers – 31 of 36, 366 yards, three TDs, no interceptions and a 136.8 rating – almost don't do justice to how well he played, particularly as a visiting playoff foe in a noisy dome.
Four receivers compiled at least 75 yards each, three caught TD passes, and Rodgers even ran for a score. Beginning with the touchdown drive that tied the game at 7, Rodgers led the offense to the end zone five straight times he touched the ball.
Rodgers' 31 completions are a team postseason record. So is the 86.1 completion percentage, which also ranks first in league history for a quarterback with at least 35 attempts in a playoff game.
Rodgers posted a higher rating (141.3) at Minnesota in week 11, threw for more yards (404) against the Giants in week 16 and won the Super Bowl MVP, but he played no better than on this night.
TO SEE THE VIDEO OF ALL 10 PERFORMANCES, CLICK HERE.
*To check out last week's Ten Plays that Saved the Season, CLICK HERE.
*
Mike Spofford is a 1995 Masters graduate of the Medill School of Journalism at Northwestern University who worked as a sports reporter for two daily newspapers in Wisconsin, covering the Packers in Super Bowl XXXII. Spofford has been a packers.com staff writer since 2006.