GREEN BAY – Since the bye week, the Packers defense has generated four turnovers.
Here's a recap, in chronological order. Vote for your favorite in the poll in the upper right corner of this page.
Damarious Randall, INT at Denver**
The Packers' rookie first-round draft pick from Arizona State got his first NFL interception, and it came against future Hall of Famer Peyton Manning, no less. It came in the fourth quarter on Sunday Night Football.
Randall, INT at Carolina**
It didn't take long for Randall to get his second pro pick, this one also in the fourth quarter as part of the Packers' furious rally. With Green Bay trailing by eight points and needing to get the ball back, Randall stepped in front of a Cam Newton throw intended for Ted Ginn and hauled in the pass after briefly juggling it. The turnover gave the Packers the ball at the Carolina 22-yard line, but unfortunately, Green Bay was not able to capitalize and get the tying score.
Ha Ha Clinton-Dix, INT vs. Detroit**
With the Lions trying to add to a 9-3 lead late in the third quarter, Clinton-Dix read the post route by Detroit WR Lance Moore perfectly, undercut it and made a diving interception of QB Matthew Stafford's pass inside the Green Bay 10-yard line. It was Clinton-Dix's second interception of the season.
Sam Shields, fumble recovery at Minnesota**
The Vikings trailed the Packers, 27-13, early in the fourth quarter but were driving when RB Adrian Peterson broke off a 10-yard run. Packers S Morgan Burnett jarred the ball loose, though, and CB Sam Shields corralled the recovery deep in Green Bay territory to keep the Packers ahead by two scores. The Vikings wouldn't threaten to score again.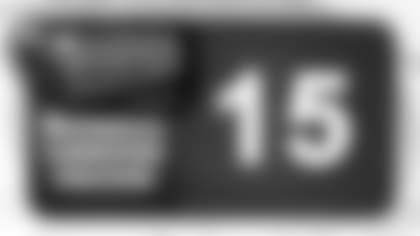 | | | |
| --- | --- | --- |
| Date | Opp | Turnover |
| Sunday, September 13 | at Chicago Bears | 42-yard interception return in 4th qtr. |
| Sunday, September 20 | vs. Seattle Seahawks | 2-yard interception return in 4th qtr. |
| Sunday, September 20 | vs. Seattle Seahawks | 4-yard fumble recovery in 4th qtr. |
| Monday, September 28 | vs. Kansas City Chiefs | 15-yard interception return in 3rd qtr. |
| Sunday, October 4 | at San Francisco 49ers | 0-yard interception return in 4th qtr. |
| Sunday, October 11 | vs St. Louis Rams | 2-yard interception return in 1st qtr. |
| Sunday, October 11 | vs St. Louis Rams | 45-yard interception TOUCHDOWN return in 1st qtr. |
| Sunday, October 11 | vs St. Louis Rams | 0-yard interception return in 4th qtr. |
| Sunday, October 11 | vs St. Louis Rams | 3-yard interception return in 4th qtr. |
| Sunday, October 18 | vs. San Diego Chargers | 0-yard fumble recovery in 2nd qtr. |
| Sunday, November 1 | at Denver Broncos | 0-yard interception return in 4th qtr. |
| Sunday, November 8 | at Carolina Panthers | 4-yard interception return in 4th qtr. |
| Sunday, November 15 | vs Detroit Lions | 2-yard interception return in 3rd qtr. |
| Sunday, November 15 | vs Detroit Lions | 0-yard fumble recovery in 4th qtr. |
| Sunday, November 22 | at Minnesota Vikings | 0-yard fumble recovery in 4th qtr. |