GREEN BAY – Through the games in December and January, the Packers defense generated 10 turnovers.
Here are the top six, listed in chronological order. Vote for your favorite in the poll in the upper right corner of this page.
Julius Peppers, strip-sack at Detroit**
The Packers had just scored to get on the board and trailed the Lions, 20-7, in the third quarter when Peppers swatted the ball out of Detroit QB Matthew Stafford's hand, and LB Jake Ryan recovered. Three plays later, the Packers scored another touchdown, and the comeback was in full swing.
Micah Hyde, INT at Oakland**
In a scoreless first quarter, the Packers got on the board first thanks to Hyde's interception of a Derek Carr pass intended for TE Clive Walford. Hyde perfectly undercut the route and ran the pick back all the way to the Oakland 2-yard line. A penalty moved the Packers back 15 yards, but they converted the turnover into a touchdown anyway for a 7-0 lead.
Damarious Randall, INT-TD at Oakland**
On Carr's very next pass, he overthrew Seth Roberts and the ball went right to Randall, who raced untouched down the sideline 43 yards for the TD, putting the Packers ahead, 14-0. It was the first pick-six of the rookie cornerback's career.

Mike Neal, strip-sack and recovery at Washington (playoffs)**
The Packers trailed the Redskins in the second quarter of the NFC wild-card playoff game when Neal sacked Washington QB Kirk Cousins, knocked the ball loose and recovered at the Green Bay 46-yard line. The offense capitalized by driving for a field goal to pull the Packers within 11-10, part of a stretch of 17 straight points scored by Green Bay after falling behind, 11-0.
Ha Ha Clinton-Dix, INT at Arizona (playoffs)**
Packers QB Aaron Rodgers had just thrown an interception to start the third quarter, but Clinton-Dix got it right back for him, making a leaping grab of a Carson Palmer pass intended for Michael Floyd along the sideline. Clinton-Dix's third career postseason INT led to a touchdown that gave the Packers the lead.
Randall, INT at Arizona (playoffs)              **
With the Packers protecting a 13-10 advantage early in the fourth quarter and the Cardinals at the Green Bay 10-yard line, Palmer tried to loft a pass for WR John Brown in the back of the end zone. But Randall was right there to snag it for what turned out to be the Packers' final turnover of the season.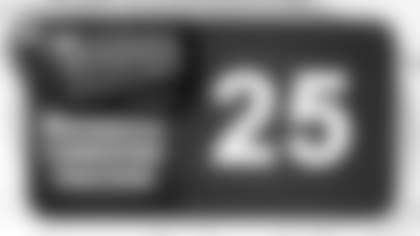 | | | |
| --- | --- | --- |
| Date | Opp | Turnover |
| Sunday, September 13 | at Chicago Bears | 42-yard interception return in 4th qtr. |
| Sunday, September 20 | vs. Seattle Seahawks | 2-yard interception return in 4th qtr. |
| Sunday, September 20 | vs. Seattle Seahawks | 4-yard fumble recovery in 4th qtr. |
| Monday, September 28 | vs. Kansas City Chiefs | 15-yard interception return in 3rd qtr. |
| Sunday, October 4 | at San Francisco 49ers | 0-yard interception return in 4th qtr. |
| Sunday, October 11 | vs St. Louis Rams | 2-yard interception return in 1st qtr. |
| Sunday, October 11 | vs St. Louis Rams | 45-yard interception TOUCHDOWN return in 1st qtr. |
| Sunday, October 11 | vs St. Louis Rams | 0-yard interception return in 4th qtr. |
| Sunday, October 11 | vs St. Louis Rams | 3-yard interception return in 4th qtr. |
| Sunday, October 18 | vs. San Diego Chargers | 0-yard fumble recovery in 2nd qtr. |
| Sunday, November 1 | at Denver Broncos | 0-yard interception return in 4th qtr. |
| Sunday, November 8 | at Carolina Panthers | 4-yard interception return in 4th qtr. |
| Sunday, November 15 | vs Detroit Lions | 2-yard interception return in 3rd qtr. |
| Sunday, November 22 | at Minnesota Vikings | 0-yard fumble recovery in 4th qtr. |
| Thursday, December 3 | at Detroit Lions | 0-yard fumble recovery in 3rd qtr. |
| Sunday, December 13 | vs Dallas Cowboys | 0-yard interception return in 1st qtr. |
| Sunday, December 20 | at Oakland Raiders | 34-yard interception return in 1st qtr. |
| Sunday, December 20 | at Oakland Raiders | 43-yard interception TOUCHDOWN return in 1st qtr. |
| Sunday, December 27 | at Arizona Cardinals | 6-yard interception return in 2nd qtr. |
| Sunday, December 27 | at Arizona Cardinals | 21-yard fumble recovery in 4th qtr. |
| Sunday, January 3 | vs Minnesota Vikings | 0-yard interception return in 3rd qtr. |
| Sunday, January 3 | vs Minnesota Vikings | 0-yard fumble recovery in 4th qtr. |
| Sunday, January 10 | at Washington Redskins | 0-yard fumble recovery in 2nd qtr. |
| Saturday, January 16 | at Arizona Cardinals | 0-yard interception return in 3rd qtr. |
| Saturday, January 16 | at Arizona Cardinals | 0-yard interception return in 4th qtr. |