GREEN BAY – It's that time again, when the postseason has arrived so our weekly Path to the Playoffs feature becomes Road to the Super Bowl.
With the top-seeded Packers (13-3) getting the lone first-round bye in the NFC, they're waiting to find out their opponent for the divisional round Jan. 16-17.
The league has not yet set a specific date or time for Green Bay's first playoff game, but as the No. 1 seed the Packers know they'll be playing at Lambeau Field.
Because the playoff fields in each conference expanded from six to seven teams this year, the possible opponents in the divisional round for the teams earning the bye has increased from three to four.
The Packers will host the lowest remaining seed (4 through 7) after the wild-card round. Green Bay would not face the No. 2 or 3 seed until a potential NFC title game.
Here's the NFC schedule on wild-card weekend (all times CT):
No. 6 LA Rams (10-6) at No. 3 Seattle (12-4), Saturday, 3:40 p.m.
No. 5 Tampa Bay (11-5) at No. 4 Washington (7-9), Saturday, 7:15 p.m.
No. 7 Chicago (8-8) at No. 2 New Orleans (12-4), Sunday, 3:40 p.m.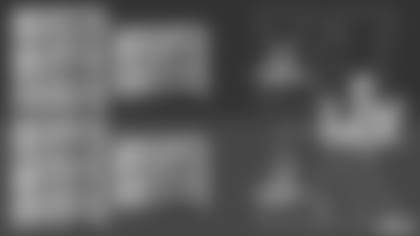 The Packers' four possible opponents next week are the Bears, Rams, Buccaneers and Washington. Here are the scenarios:
With the Bears the lowest seed, if they win, they'll come to Green Bay.
The Rams are the next-lowest seed, so if the Bears lose and the Rams win, the Rams will come to Lambeau.
If both the Bears and Rams lose, the Packers will face the winner of the Tampa Bay-Washington game.
Because the Bears play the last of the three NFC wild-card games, the Packers won't know their opponent until that game is completed, no matter what happens in the other contests.
As Packers fans, if there's a certain opponent you'd prefer to come to Green Bay next week, that would dictate your rooting interests in the wild-card games. Or, there may be specific teams you'd like to see knocked out right away, too. Those preferences might even be intertwined.
Whatever the case, here are potential rooting outlines depending on your preferred opponent in the divisional round:
If you'd like the Packers to face the Bears for a third time this year, cheer for Chicago.
If your choice is for the Rams to visit Lambeau for the first time since they moved to LA, pull for the Saints and Rams to win.
If you want to see the Packers get a chance to avenge their Week 6 loss at Tampa Bay, root for the Saints, Seahawks and Buccaneers.
If you'd rather get Washington, hope for the Saints, Seahawks and Washington to all win.
Hope that helps. See you next week.