Light Up Lambeau
Fans attending the Week 15 game against the Chicago Bears at Lambeau Field are invited to be a part of "Light Up Lambeau," a new, interactive, in-stadium light show that will sync fans' smartphone flashlights to the beat of the kickoff music. To participate, fans can download the free Packers app (or ensure that their app is updated), open the app and select the "Light Up Lambeau" icon on the home screen and allow the app to access the microphone. The microphone access will sync fans' phone flashlights to the kickoff video and music, and fans will be prompted to hold their phones in the air once it's time to be a part of the show.
Download the FREE Packers app from your app store before this week's game and then open the Packers app just before kickoff and tap "Light Up Lambeau"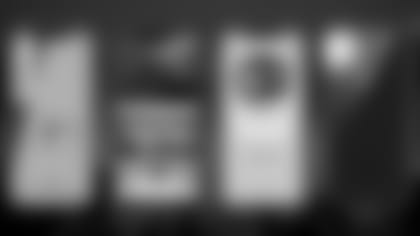 Step 1
Download the FREE Green Bay Packers app from your phone's app store. Already have the app? Make sure it's updated!
Step 2
Just before kickoff, open up the app and tap the "Light Up Lambeau" icon on the home screen.
Step 3
Follow the on-screen prompts and allow microphone access.
Step 4
Hold your phone up during the kickoff video and your flashlight will sync to the music!