August "Mike" Michalske​
Height: 6'0"; Weight: 210
College: Penn. State, 1923-25
Inducted Pro Football Hall of Fame: 1964
NFL All-Decade Team: 1920s
Official NFL All-Pro Team (11-man team, chosen 1931-42): 1931, '35
Other years selected to an all-pro first team: 1929, '30, '34
Packers All-Time Team: 1946, '57
Packers All-Iron Man Era Team: 1976
Widely regarded as one of the greatest guards in the first 30 years of the NFL when rules limiting substitution required players to play both offense and defense, Michalske was nicknamed "Iron Mike" and admired for his stamina and willingness to play a full 60 minutes. He and Cal Hubbard were the anchors of the Packers' line when they won three straight NFL titles from 1929 to 1931.
Michalske was the smaller of the two, but faster and more agile. Offensively, he used those attributes to pull and lead plays despite the then-common tight splits, which called for linemen to position themselves almost shoulder-to-shoulder with the player next to them.
On defense, Michalske was known as a deadly tackler and one of the first linemen to play a knifing, slicing style and run plays down before they developed. While it was unorthodox and left him vulnerable at times to straight-ahead runs, he was so quick he could tail a guard from the opposite side and tackle the ball carrier before he reached the line of scrimmage.
Gambler or not, Michalske was virtually a coach on the field and rarely outsmarted. Thanks to his speed, another of his strengths was his punt coverage at a time when punters often dominated a game.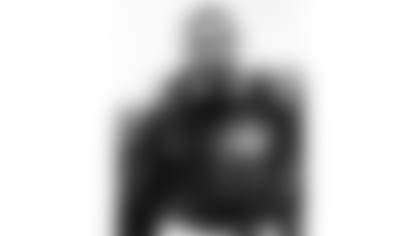 The most memorable play of Michalske's career was when he returned an interception 80 yards for a touchdown as the Packers beat the Chicago Bears, 6-2, in one of their biggest victories en route to winning the 1931 NFL championship. "I would put him down in my book as the best guard, bar none, I ever saw," Pro Football Hall of Fame quarterback Benny Friedman said more than a decade after Michalske retired.
Michalske was inducted into the Pro Football Hall of Fame in 1964 as a member of the second class to be so honored in Canton.
"He was as great as any football player Green Bay ever had," said former teammate and fellow Pro Football Hall of Famer Johnny Blood. "He had very fast reflexes. He would start moving before his opponent. That was his chief asset, besides his tremendous fighting spirit."
The Packers announced Michalske's signing on Sept. 4, 1929, after his former team, the New York Yankees, had folded. Michalske had played for the Yankees in 1926 when they were members of the first American Football League, which lasted one year, and also in 1927 and 1928 when they moved to the NFL.
He retired in 1936 to become basketball coach and assistant football coach at Lafayette College. In 1937, Michalske returned to the Packers as a player and line coach – roles he also had filled in 1935 – but appeared in only six games due to a back injury. On Aug. 8, 1938, Michalske asked Coach Curly Lambeau for his release so he could join Blood's coaching staff in Pittsburgh.
Michalske played in 94 games for the Packers and started 69, all at guard.
Michalske served as line coach at St. Norbert College from 1940 to 1941, head coach at Iowa State from 1942 to 1946 and as an assistant coach with the Baltimore Colts of the All-America Football Conference in 1949. From 1950 through 1956, Michalske worked as an assistant coach at Baylor, Texas A&M and Texas. He also remained close to the Packers. Michalske scouted for them in 1947 and continued to file scouting reports on draft prospects while he was coaching college football and in retirement.
Born April 24, 1903, in Cleveland, Ohio. Given name August Michalske. Died Oct. 26, 1983, at age 80.