Bob Jeter
Height: 6'1"; Weight: 200
Associated Press All-Pro Team (chosen since 1940): 1967
Pro Bowl Selection (game played since 1950): 1967, '69
Packers All-Modern Era Team: 1976
Bob Jeter started opposite one of the greatest cornerbacks in NFL history for four years and yet wasn't completely overshadowed or markedly outplayed by him. That alone is an impressive testament to Jeter's physical ability. He and future Pro Football Hall of Famer Herb Adderley started together at cornerback from 1966 to 1969. Lesser known or not, Jeter was chosen to play in two Pro Bowls and was twice voted either first- or second-team all-pro.
With Adderley and Jeter at cornerback, opposing quarterbacks faced a Hobson's choice. Both excelled at pass coverage, forming what was certainly one of the best cornerback combinations of their era and maybe one of the best ever. Interestingly, Vince Lombardi, in his quest to find his own version of Baltimore's future Pro Football Hall of Famer Lenny Moore, drafted both Adderley and Jeter as combination runners-receivers. Moore, versatile enough to line up as a halfback in the backfield or split wide as a flanker, was one of the most explosive offensive weapons in the game and played a major role in the Colts winning back-to-back NFL titles in 1958 and '59.
Jeter's pedigree suggested he would be well suited for the role. As a junior, he was the most valuable player of the Rose Bowl, rushing for 194 yards on nine carries, as Iowa crushed California, 38-12. In 1959, his senior season, Jeter led Iowa in rushing and finished third in receiving. At the time, colleges were playing one-platoon football so he also doubled as a defensive back.
Oddly enough, Jeter was selected by the Packers a year before Adderley, but took longer to find his niche. It wasn't until Jeter replaced an injured Doug Hart at right cornerback and played most of the 1965 NFL Championship Game that he gained a foothold in the Packers' secondary. He entrenched himself as the starter the next year and was a cornerstone on Lombardi's final two championship teams in 1966 and '67. In fact, in his first season as a starter, Jeter returned two interceptions for touchdowns, one for 75 yards and the other for 46.
"I saw Bob Jeter run down Gale Sayers," said teammate and Pro Football Hall of Fame linebacker Dave Robinson. "Bob Jeter was fast. He was a receiver when I came up. He had good hands. For a defensive back, he didn't miss many balls. He could cover. Bob and Herb (Adderley) were both very good tacklers. If a guy beat Bob, he had the speed to recover. (But) Herb was a better cornerback. Herb had more of a sense for the ball. Jeter tended to have lapses."
The Packers selected Jeter in the second round of the 1960 NFL Draft, but he signed and played his first two pro seasons with the British Columbia Lions of the Canadian Football League.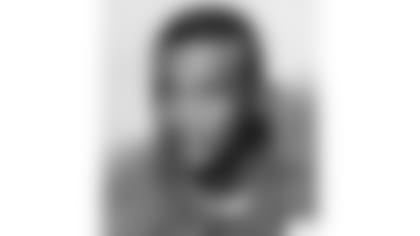 The 1960 draft was held Nov. 30, 1959, and Jeter had sent a telegram to the Packers 10 days earlier stating he was "very interested" in playing for them. However, two days after the draft, Jeter sent another telegram to Packers' business manager Jack Vainisi that read: "Have made decision to sign with Vancouver," the home city of the BC Lions.
Years later, Jeter told Bud Lea of the Milwaukee Sentinel he had actually signed the CFL contract weeks earlier, but didn't have the heart to tell the Packers. Finally, on Jan. 14, 1960, an upset Lombardi confirmed after weeks of speculation that Jeter had signed elsewhere. The Los Angeles Chargers also had selected Jeter in the first American Football League draft.
Jeter played two years with British Columbia before signing with the Packers on Sept. 13, 1962. By then, he had become property of the CFL's Hamilton Tiger-Cats. While Jeter received his release from Hamilton shortly before the Packers signed him, he wasn't eligible to suit up and play until 1963. Jeter spent his first year on the Packers' taxi squad, although Lombardi tried to activate him on Nov. 20, 1962. The league office rejected the move.
By 1963, Lombardi had determined Jeter was more a receiver than a runner, but played him sparingly for two years. Over the 1963 and '64 seasons, Jeter caught a total of two passes.
Finally, Lombardi switched him to cornerback in 1965, and Jeter appeared to have won a starting job until he was hurt in the final exhibition game. Hart replaced him and started until he got hurt in the title game. That's when Jeter stepped in and took the job back, this time for good.
Jeter played in 107 games for the Packers and intercepted 23 passes. He was traded to the Chicago Bears along with an undisclosed draft choice for running back Ross Montgomery on July 22, 1971. However, Montgomery refused to report and the deal was reworked with Jeter going to the Bears for a draft pick.
The trade was made after Jeter fell out of favor with first-year coach Dan Devine. In Devine's first minicamp in Arlington, Texas, Jeter dropped out after the first lap of a mandatory two-mile run.
Jeter played three seasons with the Bears.
Born May 9, 1937, in Union, S.C. Given name Robert DeLayafette Jeter Jr. Died Nov. 20, 2008, at age 71.