Deral Teteak​
Height: 5'10"; Weight: 210
College: Wisconsin, 1949-51
Pro Bowl selection (game played since 1950): 1952
A Wisconsin native called "The Little Bull," Teteak personified his nickname. He was short and stout, wore a crew cut and was thick through the neck and shoulders. Listed at 5 feet 10 inches, he might have been even smaller. When Teteak took his physical in 1955, the Packers recorded that he was 5-8 and 210.
Whatever, his size it belied Teteak's toughness. He played linebacker in a variety of defensive alignments and hit with a thud. As a rookie, he played mostly in the middle behind a middle guard in a 5-3 defense and was selected to the Pro Bowl.
Teteak also might have experienced his most memorable game that season, a 12-10 victory over the Philadelphia Eagles at Marquette Stadium in Milwaukee. With a little more than seven minutes remaining and the Packers trailing 10-6, Teteak blocked a punt, which was scooped up by defensive end John Martinkovic inside the Eagles' 10-yard line and returned for the winning touchdown.
In 1953, Teteak was inactive for the first five games when a new NFL rule allowed teams to carry more players than the 33 they were allowed to suit up on game day. Clayton Tonnemaker, nicknamed "Big Bull" and a standout as a rookie in 1950, had returned from the service and taken Teteak's job. When Teteak was activated for the final seven games, he played mostly left linebacker, but also lined up inside.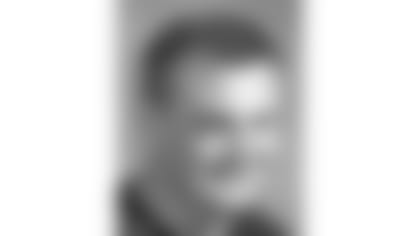 During the 1950s, teams were transitioning to the 4-3 defense, which in the case of the Packers meant using a variety of alignments with anywhere from two to four linebackers. Before his third season, Teteak broke his right ankle in training camp and missed the first six games.
Once he returned, he played in 30 straight games over three seasons, switching between the middle and the outside. "I remember in the '53' defense, I had to move out over the tight end," Teteak said in 2002. "When you moved out in the '53,' you really went into the old 'Eagle' defense because you had no middle linebacker."
From 1954 to 1956, Teteak had 10 turnover plays, including five interceptions and five fumble recoveries. He also called the defensive signals in 1956.
"He was short and stocky, but he'd stick his head in there and stick them," said former teammate and fellow Packers Hall of Famer Fred Cone. "He was a competitor. He probably gave as much pound-for-pound as any defensive guy we had."
The Packers selected Teteak in the ninth round of the 1952 NFL draft. He had played at Oshkosh High School before gaining statewide fame as a member of the University of Wisconsin's famous "Hard Rocks." The aptly named defense led the nation in 1951, allowing a mere 68.9 yards per game.
In five seasons with the Packers, Teteak played in 49 games and finished with six interceptions. Teteak announced his retirement on Feb. 14, 1957, to join the coaching staff at Wisconsin, where he served from 1957 to 1968.
Born Dec. 11, 1929, on a farm in the town of Spruce in Oconto County. Moved from Kelly Lake, part of Spruce, to Manitowoc when Teteak was in the fifth grade and then moved again three years later to Oshkosh. Given name Deral Dean Teteak. Died Dec. 18, 2014, at age 85.