Ron Kramer​
Height: 6'3"; Weight: 234
College: Michigan, 1954-56
Associated Press All-Pro Team (chosen since 1940): 1962
Pro Bowl Selection (game played since 1950): 1962
Packers All-Modern Era Team: 1976
Kramer was one of the most gifted athletes in the history of the Green Bay Packers and for an abbreviated period one of their most dominant players. He was a three-sport star and nine-time letterman at the University of Michigan, and then an unmistakable force as a blocker and receiver on Vince Lombardi's first two championship teams in Green Bay.
Nicknamed the "Big Oaf," Kramer led the vanguard of modern-day tight ends when the term was coined, or gained acceptance at least, in the early 1960s.
Not only did Kramer blaze the trail for the generations of tight ends that have followed him into the NFL, but he also continues to be one of the position's enduring prototypes. The tight end position evolved from the offensive changes of the 1950s as teams switched from three-back to three-end formations. Kramer was one of its first exemplars as noted in 1976 by longtime pro football writer Larry Felser in an article for "Pro! The Official Magazine of the National Football League."
Felser wrote that Kramer, Mike Ditka and John Mackey were the "three men who had such exceptional qualities of size, speed and strength that they became the models for the position of tight end as it is played today."
Ditka and Mackey were inducted into the Pro Football Hall of Fame long ago. Kramer was their equal in terms of ability, but didn't match their longevity. He was the Packers' starting tight end for only four seasons, from 1961 to 1964.
While listed at 234 pounds, Kramer said his weight usually fluctuated from 250 to 260, if not more. Yet he was such an exceptional athlete, he carried it well at a time when some of the NFL's other tight ends still weighed in the 200-pound range. "A super stud," was how former quarterback Zeke Bratkowski described Kramer.
When the Packers won their first NFL championship under Lombardi in 1961 by thrashing the New York Giants, 37-0, Kramer was the game's leading receiver with four receptions for 80 yards, including two touchdowns. Weighing close to 275 pounds following a two-week layoff, he looked the part of a raging bull as he busted tackles and left a trail of trampled Giants defensive backs in his wake. As a blocker that day, Kramer embarrassed middle linebacker Sam Huff and all but ended veteran left linebacker Cliff Livingston's days with the Giants. "He killed Sam Huff. He ate up everybody," halfback Paul Hornung said in a 2007 interview. "Every yard I gained, I think, was around Kramer."
In fact, Kramer easily could have been chosen as the game's MVP over Hornung. "If the press really knew how to watch the game, they would have given it to Kramer," said Hornung. "He put Sam Huff on his (backside), caught the touchdown passes and he was just absolutely phenomenal."
In 1962, the Associated Press picked a tight end on its All-Pro team for the first time and Kramer was the choice over Ditka. A year earlier, Newspaper Enterprise Association was the first of the leading all-pro teams to name a tight end and Kramer was second-team to Ditka two of the first three years.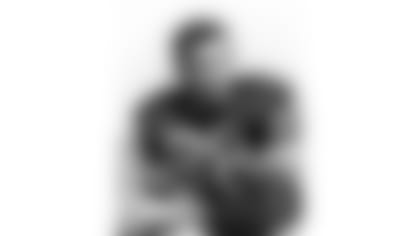 Although Kramer caught 138 passes for 2,202 yards, a 16-yard average, during his four years as a starter in Lombardi's run-first offense, Ditka had better numbers. But as tough as Ditka was at 225 pounds, Kramer easily outweighed him and was arguably the better blocker. Those seasons were the heyday of Lombardi's power sweep, always run to the tight end's side, and Kramer's block dictated the success of the play. "He's the key to our sweeps," tackle Bob Skoronski said in 1962. "No one can pinch block or block a linebacker like he can. He just doesn't block 'em, he destroys them."
What made Kramer an ideal fit for the position was his background as a basketball and track and field star at Michigan, where he won his nine letters in three years before freshmen were eligible for varsity competition.
In football, Kramer was a consensus All-American and sixth in the Heisman Trophy voting as a senior in 1956. He played end on both offense and defense, but also some fullback, linebacker and was even the Wolverines' punter and placekicker. In a remarkable performance in a spring scrimmage before his senior season, Kramer played halfback and rushed for 306 yards on 17 carries, including touchdown runs of 90, 71, 16, 14 and 10 yards, along with a 52-yard touchdown reception.
In basketball, Kramer led Michigan in scoring as a sophomore and junior and finished second as a senior. He also was the 34th overall pick, by the Detroit Pistons, in the 1957 NBA draft. In track, Kramer was a 230-pound high jumper, shot putter and discus thrower. As a sophomore and junior, the Wolverines won the Big Ten outdoor title and Kramer placed in the high jump both years.
"He's the physical ideal …," Lombardi wrote in Run to Daylight. "Ron is so big and so strong and so vicious a blocker … that he can wipe out a man by himself and, because this frees another blocker, it is almost like owning a permit to put twelve men on the field."
The Packers chose Kramer in the first round with the fourth overall selection of the 1957 NFL draft. Three picks earlier, the Packers had chosen Hornung with the bonus pick or first overall pick.
While the Packers drafted Kramer on Nov. 27, 1956, he didn't sign a contract until June 18, 1957. First, he waited until the end of track season in order to maintain his college eligibility, then the Hamilton Tiger-Cats of the Canadian Football League and the NBA's Pistons engaged in a three-week bidding war with the Packers over his services. The Tiger-Cats and Pistons, who were in the process of moving from Fort Wayne, Ind., to Detroit, were offering him the opportunity to play two sports and, in turn, draw two paychecks.
Once he finally signed with the Packers, Kramer played what was called the "slotback" position as a rookie and finished second on the team in receiving with 28 catches for 337 yards. However, he tore knee ligaments and broke his tibia in the second-to-last game and underwent surgery in early January. Nine months later, prior to the 1958 season opener, Kramer received his orders to report for Air Force duty. The Packers placed him on their military reserve list and he missed the entire season.
Discharged from the Air Force in early September 1959, Kramer reported to the Packers out of shape, still bothered by his injury and too late to win a starting job in Lombardi's first season.
After backing up Gary Knafelc for two years, Kramer finally beat him out in 1961. Then in 1964, Kramer played out his option and subsequently signed with the Detroit Lions to be closer to his family. The transaction was announced on Aug. 3, 1965, and the Packers were awarded a first-round draft choice as compensation.
In his seven seasons in Green Bay, Kramer played in 89 games and caught 170 passes for 2,594 yards, which was good for a 15.3 average. He played three more seasons in Detroit from 1965 to 1967 and was waived July 25, 1968.
Born June 24, 1935, in Girard, Kan. Given name Ronald John Kramer. Died Sept. 11, 2010, at age 75.