Vince Lombardi​
Head Coach & General Manager: 1959-67
No coach in National Football League history achieved more success in less time than Lombardi did during his nine seasons in Green Bay. He won five NFL championships, including Super Bowls I and II, and compiled a remarkable 89-29-4 regular-season record. When Lombardi arrived in Green Bay in 1959, the Packers were coming off their worst season ever, a 1-10-1 finish, and hadn't had a winning record in 11 years. His first year, the Packers finished 7-5, and he was named NFL Coach of the Year. The Packers narrowly lost the 1960 NFL Championship Game and then captured their five titles in just seven years.
The crowning achievement was winning three straight from 1965 to 1967, something no other NFL team has done since postseason play began in 1933. Lombardi resigned as coach of the Packers on Feb. 1, 1968, to focus on his duties as general manager. He was released from his contract as GM on Feb. 6, 1969, so he could return to coaching in Washington. Including his one season there, his overall winning percentage in all games, including the post-season, was .750, the best in NFL history among coaches with at least 100 victories. In fact, John Madden is the only other coach to have a winning percentage above .700. 
"You might reduce Lombardi's coaching philosophy to a single sentence: In any game, you do the things you do best and you do them over and over and over," said George Halas, coach of the Chicago Bears for 40 years and winner of more than 300 games. "Lombardi didn't surprise or confound you. He just beat you."
Perhaps the most iconic football coach ever, Lombardi's name adorns the Super Bowl trophy, the NFL's ultimate prize, and he has been the subject of both a Broadway play and best-selling biography. Yet when he was hired on Jan. 28, 1959, he was anything but a household name. His only head-coaching experience had come at St. Cecelia High School in Englewood, N.J.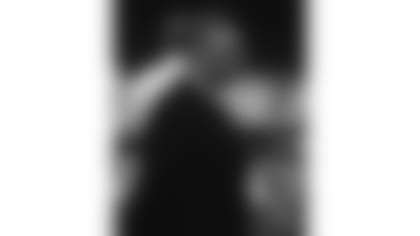 His pro experience was limited to five years as backfield coach of the New York Giants from 1954 to 1958. But he didn't lack for confidence. Lombardi declared at his introductory press conference in Green Bay, "I've never been associated with a loser and I don't expect to be now," and he more than delivered on his promise. Lombardi was inducted into the Pro Football Hall of Fame in 1971.
Born June 11, 1913, in Brooklyn, N.Y. Given name Vincent Thomas Lombardi. Died Sept. 3, 1970, at age 57.