Zeke Bratkowski
Quarterback: 1963-68, 1971
Height: 6'2"; Weight: 210
College: Georgia, 1951-53
Nicknamed "Super Sub," Zeke Bratkowski was the consummate backup quarterback during the Packers' three-year reign as NFL champions from 1965 to 1967. During that unprecedented run under a playoff system, the Packers were 8-1 in games, including postseason, where Bratkowski either started in place of Bart Starr or replaced him with the score tied or the Packers trailing by no more than seven points.
Although he entered the NFL as a second-round draft pick in 1953 and started at various times during his first seven-plus seasons, Bratkowski willingly accepted his role as a backup when he joined the Packers in 1963. He also forged a close friendship with Starr and it enabled the two to put the team first and be of like mind in their pregame preparation. "I've tried to pattern myself after Bart," Bratkowski said in 1967. "We study the movies together and go over the game plan together. I try to think as much like he does as I can so the team will not have to make a big adjustment if I'm needed."
Blessed with a strong arm – stronger than Starr's according to teammates and coaches – Bratkowski benefited from a boost in confidence when he joined the Packers after enduring a 7-27-1 record over two-plus seasons with the Los Angeles Rams. He also improved his touch and sped up his release time under Vince Lombardi's tutelage and became a more polished passer.
Bratkowski's most memorable performance with the Packers came in 1965 in a playoff with the Baltimore Colts for the Western Conference title. The Packers suffered a double dose of disaster on their first offensive play – the Colts scored a defensive touchdown off a fumble recovery and Starr was sidelined with an injury – but Bratkowski guided them to a 13-10 overtime victory.
Bratkowski also entered regular-season games in 1965 against the Colts and Rams, both in the third quarter with the score tied, and led the Packers to victory. Starr was injured against the Colts and benched against the Rams.
In 1966, in the second quarter of a scoreless tie with the Chicago Bears, Bratkowski replaced Starr and led the Packers to a 13-6 victory. Three weeks later, Bratkowski also rallied them from a 10-7, third-quarter deficit to a 14-10 victory over the Colts. In the season finale, he started his first game for the Packers and led them to a 27-23 triumph over the Rams.
In 1967, Bratkowski split two October starts after winning a game in relief against Atlanta when Starr suffered a bruised shoulder.
"Did Zeke ever start a game he didn't win?" asked former teammate and Packers Hall of Fame receiver Boyd Dowler. "He had a good arm and he was a good passer. He followed Bart around. They talked. They watched tape together. And they prepared together."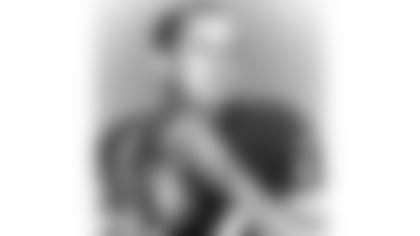 Bratkowski was awarded to the Packers on waivers from the Rams on Oct. 29, 1963, when they were in the midst of a tight Western Conference race. Two days earlier, the Packers had beaten the Colts with backup John Roach as their only healthy quarterback and there were suspicions the 2-5 Rams were simply doing the Packers a favor by making Bratkowski available. In fact, the Los Angeles Times reported the next day that the Rams would receive a high draft choice or an offensive lineman from the Packers in the future "in appreciation" for what they had done and it turned out to be true. In early February 1964, the Packers shipped Ken Iman, a promising fourth-year center, to the Rams without receiving anything in return. When Rams president Dan Reeves was asked if Iman was part of the Bratkowski arrangement, he answered, "No comment."
Bratkowski was 32 at the time and had spent five seasons with the Bears, including 1954 and from 1957 to 1960. He spent 1955 and '56 in the service, playing for Eglin Air Force Base in Florida. In March 1961, Bratkowski was traded to the Rams, completing a deal for quarterback Billy Wade.
Two years before Bratkowski joined the Packers, reports had surfaced during a league meeting in San Francisco that Lombardi was engaged in trade talks with the 49ers and Rams. The reports had Bratkowski or another quarterback, Frank Ryan, going to the Packers as part of a three-team deal. However, it didn't materialize.
Bratkowski played in 37 games for the Packers through 1968 when they tried to sneak him through waivers and Minnesota claimed him. Rather than join the Vikings, Bratkowski remained with the Packers as backfield coach under Phil Bengtson in 1969 and '70.
On Jan. 28, 1971, the day of that year's NFL Draft, new Packers coach Dan Devine reacquired Bratkowski's rights for what turned out to be a third-round selection in 1972. Bratkowski started the season opener in 1971 and played in six games in all.
In his seven seasons with the Packers, Bratkowski played in 43 games and started nine, including five in 1968.
He returned to the Packers as quarterbacks coach in 1975. Hired as a member of Starr's original staff, Bratkowski remained in that position through 1978 and then spent three more seasons, 1979 to 1981, as Starr's quarterbacks/offensive backs coach.
In all, Bratkowski served as an assistant coach in the NFL for 26 years with six different teams.
Born Oct. 20, 1931, in Danville, Ill. Given name Edmund Raymond Bratkowski.