Danielle from Garden Grove, CA
I am one of two granddaughters of Herman Martell. I never got to meet him; he died young. My father didn't give me much information, either, but I saw where he grew up when I visited Green Bay. I would like to know if you have any other information on him. Also, a second cousin reached out and said the Packers organization was trying to get a hold of the descendants of the 1919 players. Is that accurate?
To commemorate our 100th season, we recently opened a new display in the Packers Hall of Fame dedicated to our original team, the Indian Packing squad of 1919. If you have the opportunity over the next 16 months, I'd encourage you to visit. We have bios and photos of each player, short stories about how the team was organized, summaries of the games that season and other information.
Here's the bio of your grandfather.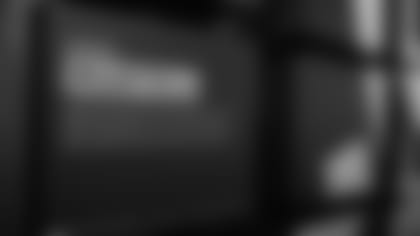 Herm Martell – Age 18. Stood 5-8, weighed 155. Played in nine games at end. Started one at left end. Born in Crystal Falls, Mich., and moved to Green Bay at age 12. Played at Green Bay West High School in 1917.
Your grandfather also played in five games in 1920 and three non-league games in 1921, as well as one game in the American Professional Football Association (now the NFL). Because your grandfather played in that one league game – it was against Evansville – he is listed on our all-time roster and on most, if not all, all-time NFL rosters.
However, 14 of the 25 original Packers never played in an NFL game and have been largely overlooked by history. In other words, more than half the players on the first Packers team don't even get the one line that your grandfather gets in the record books.
That's why I pitched focusing on those players in our 100th season display. It's a long overdue tribute.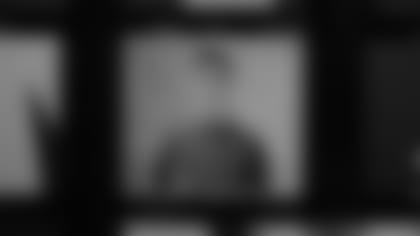 We have no specific plans for descendants, but in researching their bios I reached out to some families in search of information. It wasn't easy finding where some of them were born, how tall they were and how much they weighed in 1919, and also where and what years they played high school football. But with the help of Mary Jane Herber and Dennis Jacobs in the Local History Department at the Brown County Library, I found pretty much everything but the birthplace of William Jennings Gallagher.
Gallagher was born in the Upper Peninsula and likely in Ishpeming – he was listed as living there in the 1900 census, two years after he was born – but the state of Michigan has no birth certificate for him in its Vital Records Office and three county clerks in the U.P. were unable to find one.
What's more, a nephew told me Jennings Gallagher, who played four years at Green Bay West and might have been the only original Packer to be a more decorated high school player than Curly Lambeau, never married and was buried in a potter's field in Chicago.
But back to the Hall of Fame display. Packers curator Brent Hensel gathered pictures of the players and put our findings together to create the exhibit.
Already, several of the players' descendants have contacted me, so you aren't the only one. But that comes as no surprise.
Of the 25 original Packers, six were natives of Green Bay and six more were natives of nearby cities or towns. Nine more moved to Green Bay as youngsters or teenagers. That makes 21 of 25 who had deep ties to the city.
We also will be devoting more than half a page about the 1919 team in our 2018 media guide. Sarah Quick, our assistant director of communications, showed me the layout last week and that, too, will be long overdue recognition of the Packers' original 25 players.**
As a graduate of Green Bay East High School, I'm proud of its endless connections to the Packers from Curly Lambeau to Jim Crowley to Tom Hearden. Have you researched this? The early teams were stocked with local players, but did this trend continue?
Let's start at the beginning because the Packers are an outgrowth of the Green Bay East and West high school teams much more so than any early city teams.
Eight of the 25 original Packers played football at Green Bay East, including Lambeau. Al Martin was a ninth player who attended East, but I couldn't determine if he played football there. Across the Fox River, nine players from Green Bay West were part of the 1919 Packers.
One other player, Tubby Bero, was born in Green Bay and attended one year of high school, according to the 1940 U.S. Census, but I couldn't confirm that with a second source or find any record of him playing on a school football team.
As a fellow East High grad, yes, I've researched the subject.
Other East High products who played for the Packers once they joined what is now the NFL beside original Packers Lambeau, Wally Ladrow and Nate Abrams included: Jim Cook (1921), Les Hearden (1924), Jim Crowley (1925), Wes Carlson (1926), Tom Hearden (1927-28), Dave Zuidmulder (1929-31) and Wayland Becker (1936-38).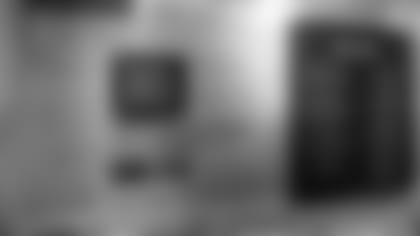 From what I remember, the last East product to even get a tryout with the Packers was Randy Rose in 1977. He was an all-state back at East and three-time letterman at Wisconsin.
William from Thornton, CO
Was there an explanation or box score from the game between Green Bay and Beloit in 1919? How could the Packers dominate and lose?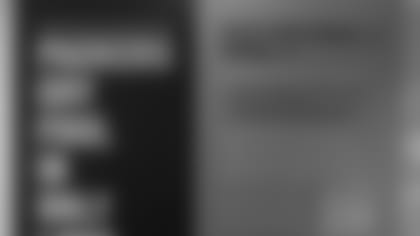 The game was well-covered by newspapers of the day, and our new Hall of Fame exhibit explains the loss in some detail. In fact, as I wrote in the text, that loss triggered an outcry in Green Bay that might not have been exceeded until the "Fail Mary" pass in Seattle in 2012, if then.
The headlines alone atop the Green Bay Press-Gazette sports section on Nov. 24, 1919, told much of the story, at least from the Packers' vantage point.
"Champions Are Robbed of Victory by Referee Zabel…"
"Crowd All Over Playing Field"
"Capt. Lambeau Crosses Goal Line Twice, Gallagher Once, But Scores Are Not Allowed by Official"
Mark from Fort Walton Beach, FL
2018 will be the 100th season for the Packers, which is different than the 100th anniversary. Are the Packers going to celebrate in 2018? Let the party begin.
While you submitted your question before the recent press conference, you weren't the only fan who expressed concern over the last year or two as to whether the Packers were going to properly celebrate this once-in-a-lifetime happening.
Now you know, the Packers will be celebrating their 100th season this year and continue to celebrate until they turn 100 on Aug. 11, 2019.
Other than in the daily pages of the Press-Gazette, early Packers history was never thoroughly and meticulously chronicled. And until just recently, as far as I know, there was really no way to exhaustively research the Press-Gazette's early coverage other than by visiting the Brown County Library in Green Bay, the Wisconsin Historical Society in Madison or the Press-Gazette's office building.
Nevertheless, starting in the mid 1980s and continuing until about five years ago, writers with no credentials and lacking the diligence to properly research the subject made a muddled mess of Packers history.
Hopefully, those days have come to an end. My expectation is that we're going to get it right for our 100th anniversary, aside from an occasional honest mistake. That said, there are parts of the story where the truth might never be uncovered, but we'll explain why rather than concocting fables like several other writers have done.
From my perch, I give Packers president Mark Murphy much of the credit for this.**
Around the time I was named team historian, he asked me about the Packers' founding and wanted to make sure that 1919 was their first season. While he had no ties to the organization when he became president and has more important things on his agenda than to learn all the details about Packers history, he has been nothing but a true steward of it in my dealings with him.
I also give him credit for making sure the 100th anniversary won't just be one big party, but also an accurate and comprehensive celebration of our history.
I watched the 100th anniversary press conference and I'm looking forward to the history video and book. I'm curious: How long will it take to write a book that covers the history of the Packers?
The Packers have a 100th anniversary committee working with Khrome, a local advertising agency that has produced previous documentaries, to do a 10-episode, decade-by-decade documentary of Packers history. It will be released in 2019. Meanwhile, a short prelude to the series will be released this summer at the Packers Experience and Lambeau Field Live events.
Work on the 10-part documentary has been going on for more than a year and my antenna tells me it will be accurate, inspiring and professionally done.
My deadline for the book will be about a year from now and my instructions are to write a definitive history. To be honest, I'm getting a little nervous about it and may have to cut back on my weekly website posts once camp starts, but at least most of the research has been done.**
Over the last two decades, I've interviewed more than 200 players, coaches, staff and board members, fans, etc.; and I've also read or scanned just about every story about the Packers in the Press-Gazette or one of the Milwaukee papers from Jan. 1, 1919, into the 1980s, and have copies of them.
Would you post the names of the 38 potential players as reported in the Aug. 13, 1919, Press-Gazette? Family legend has it that my grandfather, Norman Gary, was invited to join Curly's team, but that Grandma Gary didn't want her new dentist husband to hurt his fingers. Curly and my grandpa were friends and former East-West competitors.
The paper urged those 38 players to attend a second organizational meeting on Aug. 14, but listed only last names. So I'm going to take a stab here at their first names – noted in parentheses – and also correct what I believe were misspellings of last names based on my research of East and West high school lineups and other genealogical sources.
Sixteen of the 38 players listed in the article wound up playing with the Packers in 1919: (Curly) Lambeau, (Herb) Nichols, R. (Rigney) Dwyer, (Clement) "Dutch" Dwyer, (Orlo "Toody") McLean, (William Jennings) Gallagher, N. (Nate) Abrams, C. (Carl) Zoll, M. (Martin) Zoll, (Herm) Martell, (Wally) Ladrow, (Charlie) Sauber, (Sam) Powers, (Andy) Muldoon, (Milt) Wilson, (Lyle "Cowboy") Wheeler.
The next 11 names didn't play for the Packers, but had played for East or West high school: (Roland) Praeger, (Sam) Cohen, (Francis) Flatley, (Felix "Phil") Lurquin, (Gerald) Riley, (Raymond "Rummy) Lambeau, (Clarence "Turk") Warwick, (Archie) Duncan, (Thomas) Hawley, (Ed) DuFresne, (Louis) Morgan.
Of the other 11 players, five played for the 1918 Green Bay city team. In this category, I'm not as certain of the first names except for Glick, who played for the Packers from 1921-22: (Al) Ostermann, (Leo or Clayton) Ruel, (George or John) Getzloff, (Eddie) Glick, (John) Collard, Kaiser, Jirgeau, (Fred) Kohr (not Koher), (Walter or Rufus) House, (Desmond) Muldoon, (Richard) Mckenna.
Again, to set the record straight, some of my hunches could be off. For example, Archie Duncan played at East with Lambeau, but Willard and Robert Duncan played at West at roughly the same time. Because Archie registered for the draft in Green Bay in 1917 and was listed as a city resident in the 1920 census, he seemed a more likely candidate than Willard or Robert, who were listed as college students in the 1920 census.
As for your grandfather, Norman Gary was one of the first three-year starters in the East-West game, but his last season at West was 1912, a year before Lambeau played as a freshman at East. Your grandfather also played three years at Marquette University so he certainly had the qualifications to play for the 1919 Packers.
Jennifer from Cave Creek, WI
My father-in-law has told all of us in the family that his father, William Kenneth Posorske, played on the first Packers team. I don't see his name listed. Could you clear this up?
I don't recall ever coming across that name as a player or even a candidate for the Packers.
Our family's oral history has it that my grandfather's uncle John Last played for the Packers and it could have been in 1919. Can you help uncover the truth?
There was a John Last, who was a prominent 19th century public servant in Green Bay, and he had a son, John, but the father died before the Packers were founded and his son was in his 70s in 1919. I'm not aware of any Last that played for the Packers or had any early ties.
Phil Peterson, my grandfather, played ball for a semipro team in Green Bay and I was told that team became the Packers. I was unable to find his name on the website. My grandfather worked for a paper mill in Green Bay at the time.
The Packers started as a semipro team in 1919 and '20. No Peterson played then or thereafter. He worked at Northern Paper Mill in Green Bay before entering the service sometime after June 5, 1917. And I believe he worked there with Herb Nichols, one of the original Packers. Could the story have gotten embellished from there?
My grandmother said her father played for the Acme Packers. She said they called him Curly Burke. Do you have any information about him?
Acme Packing was involved with the Packers for a brief time in 1921. No Burke played that year or thereafter. There was no Burke on the 1919 or '20 Packers, either. Wilner Burke was head of the Packers' band for 42 years. Could it be him? I recently found a 1966 obituary stating that an Arthur Bernhart played for the original Packers. As far as I can tell, he handled the sticks – part of what today is called a "chain gang" – in 1919 or the early 1920s.
I'm looking for ties between Patrick Cudahy and the Bonner Packing Co. of Green Bay that sponsored the Packers in the early years. Did the Packers players work at the Cudahy plant when Bonner went bankrupt?
Indian Packing sponsored the Packers in 1919 and 1920. Acme Packing of Chicago purchased some jerseys and equipment for the team at the start of the 1921 season, but the company was nearly $50 million in debt in today's money and the Packers cut ties to it a week into the league season. There was never a Bonner Packing in Green Bay and the Packers had no ties to Cudahy Packing.