Can you outline the ownership of the Packers prior to their charter as a public team? Nate Abrams giving $3,000 to Lambeau for ownership of the team in 1922, but allowing Lambeau to run it. Abrams was repaid by the first stock sale, supposedly. This is from the "History of the Green Bay Packers: The Lambeau Years" by Larry Names, 1987. Any insight or confirmation?
The Packers were sponsored by the Indian Packing Co. in 1919 and 1920, when they played an independent schedule against mostly teams in eastern Wisconsin and Michigan's Upper Peninsula. In late December 1920, Acme Packing of Chicago purchased Indian and the consolidation of the two companies under the Acme name was finalized on Jan. 10, 1921. In August, Acme Packing of Green Bay was granted an American Professional Football Association franchise. The Packers played four non-league games and then their first league game on Oct. 23 vs. the Minneapolis Marines. On the following Sunday in "The Dope Sheet," the official publication of the Packers and the edition for that day's game against Rock Island, the team announced it had cut all ties with Acme Packing. "The Acme Packing Company does not own nor financially back the Packer team," was the first sentence in the announcement. The story noted Acme had supplied uniforms bearing its name and equipped the team, but didn't give a precise date as to when the relationship ended. Do the math: Aug. 27 was when Green Bay was granted a franchise, and Oct. 30 was the day of "The Dope Sheet's" announcement. Thus, at maximum, the Packers were affiliated with Acme Packing for two months and one APFA (now the NFL) game. However, the announcement suggested the sponsorship had ended "at the offset of the season," which would have been as early as Sept. 25 or less than a month after the APFA minutes noted the Acme Packers of Green Bay had been admitted to its membership. What happened? Acme was $3.5 million (or more than $52 million in today's money) in debt and its stock had plummeted to 95 cents as of the day before the Minneapolis game. That was a steep drop from the $44 Indian Packing closed at on July 30, 1919, the day it was first offered on the market and 13 days before the Packers were founded. The story of Green Bay's packing plant and its ties to the Packers is fascinating and will be covered in detail in our definitive history. My book, "Packers Heritage Trail: The Town, The Team, The Fans From Lambeau to Lombardi" also includes a 13-page chapter about it. Anyway, J. Emmett Clair, who was the only Green Bay representative at the league meeting when Acme was granted the franchise, ran the team for the remainder of the 1921 season with the financial assistance of his older brother, John M. Clair, who had been promoted to vice president of Acme when it merged with Indian. The Clairs lost $3,800 (more than $57,000 in today's money) over the remainder of the season and gave up the franchise when they got caught violating league rules over player eligibility. That's when Curly Lambeau stepped in and saved the franchise. Shortly before the start of the 1922 season, he, George Whitney Calhoun, Nate Abrams and Joe Ordens formed the Green Bay Football Club, a private corporation. Based on my research, none of the four men were particularly wealthy at the time and their corporation was $4,000 in debt going into the final game, which turned out to be another financial disaster. At about the same time, Andrew Turnbull, one of the owners of the Green Bay Press-Gazette, and John Kittell, a local attorney, launched the effort to create the Green Bay Football Corporation (different from the Green Bay Football Club) and make the Packers a community property. It would be another eight months before the corporation was actually registered with the state of Wisconsin, but the NFL didn't wait to pull the plug on Lambeau, Calhoun, Abrams and Ordens. On Jan, 20, 1923, the NFL turned the team over to the organizers of the public corporation even though it didn't exist yet. Among the 204 original shareholders of the Green Bay Football Corporation when it was organized in 1923 were many of the wealthiest men in town and not one invested more than $100. I've previously written about this in detail, but you'd have to drink a lot of Larry Names' Kool-Aid to believe Abrams, who was 24 years old in 1922 and left an estate of only $15,000, with debts of $8,000, when he died in 1941, had $3,000 to blow on a private corporation that lasted four months. I'd also point out, the 1923 public stock sale raised only $5,545, so if Abrams was repaid $3,000 there wouldn't have been much left for the Packers to exist on that season. Here's something else to consider. Names wrote that Indian Packing was sold following the 1919 season and Acme was the sponsor in 1920, something countless other authors have repeated, even though it would take little time and effort to determine the proposed sale wasn't agreed to until Dec. 23, 1920, almost a month after the Packers' season ended. There's also other supporting evidence that Indian was the sponsor in 1920, including a company letterhead with the names of the people in its football department. Another point: Names also devoted pages to a conspiracy theory he concocted without offering a shred of evidence about how the Packers were kicked out of the league for roughly five months in early 1922 for using ineligible players from Notre Dame under assumed names against George Halas' Staleys; and how Halas was behind the Packers' ouster because of it. The official minutes from the Notre Dame athletic board spell out that the players played in a non-league game played in Milwaukee against Racine a week after the Packers-Staleys game and Knute Rockne was quoted to that effect. What's more the Racine Journal-News identified the Notre Dame players the day after the game and newspapers from Milwaukee to South Bend reported the game was played in Milwaukee between Green Bay and Racine. Bottom line: Names didn't get much right about the Packers history over their first four seasons.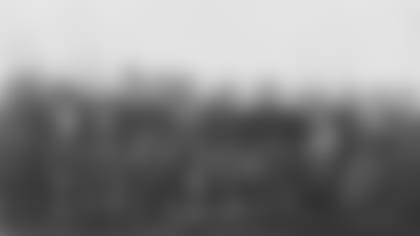 I came across the book "Green Bay: A City and Its Team," and wonder what you thought about it?
Nice looking book. A lot of big and interesting pictures of then and now. But by my rough count there are at least 21 photos/captions in the first 147 pages with mistakes. Either the pictures aren't what the captions say they are or the captions include factual errors. There's a picture, for example, on page 122 identified as a Packers action shot from 1920, when, in fact, it's a picture from a 1917 high school football game between Marinette and Watertown. There's a picture on page 132 of a gathering in Legion Park identified as a Grid Graph presentation of a Packers road game that was actually a picture of fans receiving updates of a World Series game off a Press-Gazette wire. I could go on and on, but first let me be clear here. I make more mistakes than what I consider to be acceptable. I also tell people the more I learn about Packers history the less I know because every nugget of information uncovered only leads to more questions. Sometimes my brain also plays tricks on me as it did last week on my packers.com post. I was working with two numbers and typed in the first year Dan Fouts made all-pro (1979) for the year he was drafted (1973). Thankfully, readers caught it and brought it to my attention. But here's what I find sad about all the mistakes that have been made about our history simply because authors haven't done their research: No other NFL team or any other pro sports franchise has a history anywhere near as rich as ours, and the books that have been filled with errors not only spoil it, but don't do justice to this great story. Names' Nate Abrams account is a prime example. In fact, I'm not sure if there's any other story that has tarnished Packers history and, worse, the legacy of every player on the 1919 Packers more than that one. Yet others since Names keep repeating his mistakes due to comparably sloppy work. Here's an example in "A City and Its Team." On page 70, there's a photo of a house at 1206 St. Clair St., correctly identified as a place where Lambeau lived as a kid. But the caption says the house shared a backyard "with the Abrams house (in background) at 1205 Cherry Street." I had done extensive research and found that Lambeau actually had lived in at least six different dwellings before he graduated from Green Bay East High School, including the one on St. Clair, where his family lived when he was about ages 7 to 12. At the same time, I found no record in city directories, census listings or tax records of his family living at 1205 Cherry when he was growing up, despite claims by Names and other authors that it was his boyhood home. I also had never come across anything about the Abrams family living at 1205 Cherry, and I had even examined sales listings in the classified ads from back then to try and narrow down dates when the house changed hands. More recently, with the help of Mary Jane Herber, local history expert at the Brown County Library, we've been able to determine that Nate and his parents had lived in at least four houses – on what is now Roosevelt St., Cedar, Main and North Clay – before he turned 21. But even before that, I was suspicious of the caption in "A City and Its Team," and called a member of the Abrams family who has shared some of her genealogical research with me – I'll refer to her as simply Janice, her first name – to see if I was misinformed and if she knew where the information in the caption might have originated. She informed me that someone working on a book had called her – she didn't remember the name – and seemed to have been under the impression she was a direct descendant of Nate without ever asking. Public records and his obituary, it should be noted, show that Nate never married and never had children. Actually, Janice believed she was a second cousin to Nate, although Herber tells me Janice is a first cousin once removed. Janice also told me her maternal grandparents lived at 1205 Cherry, but wasn't sure if the caller working on the book bothered to ask her what side of her family she was talking about. In fact, it wasn't Sam and Anna Abrams and son Nate and his siblings who lived there; it was Abraham and Anna Glick, her mother's parents, who lived at 1205 Cherry. Her mother and Eddie Glick, who played for the Packers in 1922, were siblings. Thus, it was the Glicks, not the Abrams, who lived through the backyard from 1206 St. Clair, but they didn't move there until late 1920, maybe early 1921, or roughly 10 years after the Lambeaus had moved from St. Clair. As for Nate Abrams, he died in 1941 at age 43 and had been living at 1140 Cherry St. at the time. Janice was old enough to have known him. "He was a sweetheart," she told me almost 10 years ago. "He was a little short guy with curly hair and he got cancer. He loved football."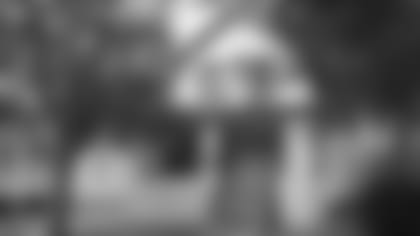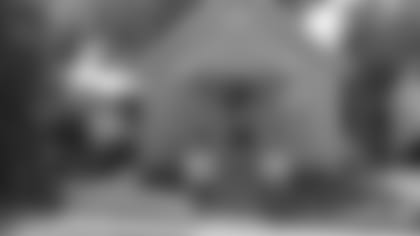 Is it true that Nate Abrams started the Packers in 1918 as written Larry Names' book?
Not all questions about how the Packers were formed can be answered. But here's what Names, who had lived in 11 states, written mostly fiction and had few if any ties to Green Bay, wrote in 1987 after apparently reading the minds of the more than 30,000 people, including the then dead, who were residents of the city almost 70 years earlier: "In 1919, no one in Green Bay considered the latest edition of the Green Bay city team to be anything but just that." Granted, it's all but certain that none of the original players had any clue that the team they created would grow into a national treasure and be playing in an 80,000-seat stadium someday. But at least two members of the 1919 squad later told former sportswriter and Packers historian Lee Remmel that they considered that the first Packers team. "I was captain of the Hillsides before that and we beat Jim Coffeen's city team for the city championship before the Packers were founded," Wally Ladrow, who had previously played on other local teams and then in two games for the Bays in 1918, assuming the player spelled Ladreau/Lardeau in the final two box scores was him, told Remmel: "That's how Curly happened to ask me to play for the Packers." Gus Rosenow, who had played in both 1918 and 1919, also told Remmel he considered 1919 to be the start of the Packers. So, who do you believe: Names or two players from that period? Plus, there was a world war and an influenza pandemic going on in 1918 and, as a result, there was no continuity within the team or teams that year. For the first game, the Press-Gazette called the team the Green Bay Skidoos. For the second game, a team with many of the same players assumed the name Whales. Then either the team reorganized for a third time or maybe a third team in three games was formed – there was another meeting to map plans for one on Oct. 9 – and called the Bays. Art Schmaehl was the coach and Abrams the captain, although the Press-Gazette's George Calhoun and Green Bay historian Jack Rudolph wrote in future years that Schmaehl ran the team, not Abrams as Names wrote. With players in and out of the lineup because of the flu and coming and going because of service commitments, the 1918 team also scrambled to find players from week to week and was faced with constant turnover. In the first game, Green Bay started the game with eight players and finished with nine. Yet by the end of the season, 33 players had appeared in seven games. But here's what really bugs me. In 1946, when 24 of the 25 players from 1919 except for Abrams were still alive, they were honored at halftime of the Packers-Cardinals game. They were honored again at the Thanksgiving Day intra-squad game in 1949. They were saluted yet again at the Stadium Dedication Parade in 1957 and the final five survivors were recognized for a final time in the 1969 parade celebrating the Packers' 50th anniversary. For 50 years, those players basked in the glory of being the original Packers and were the toast of several community-sponsored events organized in most cases by people who were living in Green Bay in 1919 and affiliated at the time or soon after with the Packers. Then irresponsibly and preposterously, some author comes along 13 years after the last of them died and declares those players, except for up to 10 who also played in 1918, weren't really the original Packers. Isn't part of being a fan being a good steward of your team's history?
My grandmother was a classmate of Curly Lambeau and her first cousin, Natie Abrams, was one of Lambeau's best friends. After Larry Names' history came out, it got her and her younger siblings reminiscing. I'm sure the claim of ownership is massively contested, but I thought the most interesting story is that Natie stayed close to the team through the next decades and would host big buffets at his mother's house after at least some home games. My grandmother and her sibs, mostly brothers, would go over and hang out. Don Hutson was very shy around girls and Natie was very careful to keep her away from Johnny Blood. My uncles agreed it was super cool hanging with the Packers. Sadly, all those people are gone, but I always thought this was a great story about the community roots of the team.
I agree. Thanks for sharing. At 5-foot-4 and 145 pounds, Nate played end in all 11 games and started eight in 1919. In 1920, the Packers' second and final season as a semipro team, he started nine of 11 games and missed two. Among the local players who were originals, Nate was one of a handful who also played in one of the six APFA games in 1921 – most of the others were replaced by new recruits after the non-league games that year – and is listed on the all-time roster of NFL players. And, yes, Nate was treasurer of the 1922 private Green Bay Football Club and probably one of several who contributed some seed money to get it started. What he didn't do was start the Packers in 1918 or bankroll them in 1922. But here's what happens when falsehoods overtake the truth. People like Nate, who was probably more instrumental than most of the players in keeping the early Packers alive, are remembered more for the lies and fabrications of others while their real and truly significant contributions get overlooked. Based on all that you've heard about Nate from older relatives, do you think he'd like to be remembered as a small, but scrappy, hard-nosed player, which he obviously was, or for the unsubstantiated stories spread by Names and other authors, including blowing $3,000 in what would have been a matter of weeks in 1922 on what also would be one of the most ill-advised investments in the history of professional sports?