I was reading Tobin Rote's biography. Although he played mostly on some poor Packers teams, his statistics, rushing and passing during the 1950s, is unmatched. He also relieved an injured Bobby Layne and won Detroit's last championship. He did pretty well in the Canadian Football League and also won an AFL championship with the San Diego Chargers. So I was wondering why he is not in the Pro Football Hall of Fame? Did Tobin ever get any mention or votes?
Fascinating question. I can tell you this: Rote, who played for the Packers from 1950-56, was never a finalist. My list goes back to 1970, when I believe the voting process changed, and Rote last played for Denver in 1966, so he wouldn't have been eligible prior to that.
No doubt if Rote had played for one team or had played for Vince Lombardi, who once said he wished he would have had a chance to coach him, he might be in the Hall today. Paul Brown, legendary coach of the Cleveland Browns, used the word "great" to describe Rote in 1955. That season, Rote finished third in the NFL in passing yards and first in rushing yards by a quarterback. While Rote never played on a winning team in Green Bay, you nailed it in your summary of his accomplishments elsewhere. When Detroit won its last NFL championship in 1957, Rote shared time with Pro Football Hall of Famer Bobby Layne and then took over fulltime at quarterback when Layne broke his ankle in the next-to-last game of the regular season. In the NFL Championship Game, Rote started and threw for 280 yards in a 59-14 rout over Cleveland. The week before, he rallied the Lions from a 27-7 deficit to beat San Francisco, 31-27, in a Western Conference playoff. In 1960, Rote led the CFL in passing as Toronto won the Eastern Conference title. When Rote led the Chargers to the AFL title in 1963, their only championship in 60 years, he was named the league's MVP by the Associated Press. As for numbers, when Rote retired in 1964, he had passed for 28,722 yards, including his three CFL seasons. I believe that was more yards than any other quarterback who had spent most of his career in the NFL other than Y.A. Tittle. Counting Tittle's two years in the old All-America Football Conference, he had 31,272 yards. Bottom line, I don't think Rote's Green Bay years alone would warrant Hall of Fame consideration, but if he was credited for his CFL years, which I think voters did when Warren Moon was elected in 2006, you could make a good case for him. Where I think Rote really gets overlooked by history is when announcers and writers talk about the greatest running quarterbacks of all-time. He should be mentioned in any conversation on that subject. I only have a vague recollection of watching him play, but from what I've read, besides his athletic ability, he ran with the power of a fullback and looked to run over would-be tacklers long before quarterbacks started sliding to avoid injury. Tom Fanning, Packers assistant director of communication, told me this past season that Rote had just been displaced by Aaron Rodgers on the list of top 10 rushing yards by a quarterback. Rodgers is at 3,271; Rote is No. 11 with 3,128. Of those in the top 10, only Fran Tarkenton played before 1983 and he had almost 100 more NFL rushing attempts than Rote.
I've been telling friends for years that I can remember when the Lions won their last world championship. It was in 1957 and Tobin Rote, a former Packer quarterback, was instrumental in them winning it. Am I correct and what did we get for Rote?
You're correct. I addressed Rote's role when the Lions won their last title in the previous answer, but I'll add some stats to show how Rote's contribution in 1957 compared to Layne's. In the regular season, Layne started seven games; Rote, five. Then Rote started the two postseason games. Back to the regular season. Layne attempted 179 passes; Rote, 177. Layne threw for 1,169 yards; Rote, 1,070. Here's the big difference. Layne rushed for 99 yards; Rote rushed for 366 and averaged 5.2 yards per carry. And I'd all but guarantee not a single one of his 70 rushing attempts ended in a slide. In fact, I'd bet bodies were splattered near the point of contact on most of the carries. As for the trade, I think it still might be the biggest blockbuster in Packers history. Not the best trade. But the most spectacular. It was consummated on July 26, 1957, just before the start of camp. The Packers shipped Rote and defensive back Val Joe Walker to the Lions for tackles Oliver Spencer and Norm Masters, guard Jim Salsbury and halfback Don McIlhenny. The Packers were desperate for offensive linemen. Veterans Buddy Brown, who had been offensive captain, and John Sandusky, a starter at right tackle, had announced their retirements and promising 1956 rookies, Forrest Gregg and Bob Skoronski, had just been called up to military duty. Spencer was the key to the deal for the Packers, but Masters turned out to have the best career of the four in Green Bay. Paul Brown told a Columbus, Ohio, sportswriter that he considered trading for Rote that same offseason to replace the recently retired and future Hall of Fame quarterback Otto Graham, but the price was too steep. Brown said the Packers wanted Mike McCormack, a future Hall of Fame tackle; right halfback Preston Carpenter; and Jim Brown, his No. 1 draft pick.
I've always wondered if Billy Howton was considered for the Pro Football Hall of Fame. His numbers were in line with Hall of Fame receivers of his era. I saw my first Packer game on Nov. 21, 1954, against the Lions.
I envy you. I saw just two games at old City Stadium as far as I remember. No, Howton has never been given serious consideration for the Hall of Fame. But, yes, his stats weren't just in line with his peers, they were better than all of them. Howton joined the Packers in 1952 as a second-round draft pick, two years after Tobin Rote joined them as a second-round choice. They had been teammates at Rice. Howton played for the Packers for seven years before being traded by Vince Lombardi before his first season as coach. Howton then played a year in Cleveland and four years in Dallas. When he retired in 1963, he held the NFL records for total receptions and receiving yards. With today's stat-obsessed selection process that would be an almost automatic ticket into Canton. Granted, Howton's records didn't last long. Raymond Berry of the Baltimore Colts broke his record for most catches one year later and surpassed his yardage record three years later. Still, entering the 1970 season, following the completion of the merger between the National and American football leagues, only two receivers in the 50-year history of the NFL, Berry and Bobby Mitchell, had more catches than Howton, and only Berry had gained more yards. In addition, Howton broke several of Don Hutson's Packers records. He was the first rookie in NFL history to gain more than 1,000 yards on pass receptions and his 1,231-yard rookie total also broke Hutson's club record for receiving yards in a season. On Oct. 21, 1957, Howton set the Packers' record for most receiving yards in a game. He caught seven passes that day for 257 yards against the Los Angeles Rams. And many of his peers believed he had Hall of Fame credentials. "For my money, Howton is the toughest pass receiver to cover in the National League," future Pro Football Hall of Fame safety Emlen Tunnell said before the 1958 season, Howton's last in Green Bay and also Tunnell's last with the New York Giants before joining the Packers. In 2009, Berry, a 1973 Canton inductee, a rare student of the game and future NFL head coach, told me in a phone interview, "I'll tell you a guy who is overlooked (as a Pro Football Hall of Fame candidate) is Billy Howton. He was extremely professional in his pass routes. He knew what he was doing to maneuver and fake to get open. He would be effective going inside, going outside, effective going deep. He was an extremely dangerous receiver and had great technique." In our upcoming book about the history of the Packers, I also wrote in considerable detail about why Lombardi traded him. It's a fascinating story and might offer more insight into why Howton isn't in the Pro Football Hall of Fame. Ditto for the Rote trade. To be honest, I think both players have Hall of Fame credentials, but I also think they might have contributed to the Packers' losing ways in the 1950s based on interviews with players back then. Plus, Jim Ringo and Bobby Dillon are already in the Hall. Could anyone justify inducting four players who played at least six years, basically together, on teams that never had a winning record? Then again, that doesn't take into account what Rote and Howton accomplished elsewhere, although Howton played on only one winning team in 12 years. That was Cleveland, which finished 7-5 in 1959.
Really enjoy your Packer history. Born and raised in Green Bay on Eliza Street. Grad of Abbot Pennings. Left Wisconsin after college. You may have already done something on Al Carmichael that I haven't seen but I seem to remember he held the record for the longest kickoff return (106 yds) for many years. Curious to know how long the record held and what happened to him?
Your memory is correct. On Oct. 7, 1956, Carmichael returned a kickoff 106 yards against the Chicago Bears at old City Stadium. It set an NFL record that stood for 51 years. Although twice tied, the record wasn't broken until Ellis Hobbs of New England returned a kickoff 108 yards in 2007. Carmichael's return stood as the Packers' record for 55 years. Randall Cobb finally broke it with a 108-yard return in 2011. When Carmichael's career in Green Bay ended, he held NFL records for most career kickoff returns and most career kickoff return yardage. His final tally with the Packers was 153 kickoff returns for 3,907 yards, a 25.5 average, and 100 punt returns for a 7.5 average. Carmichael died less than two years ago in Palm Desert, Calif., at age 90.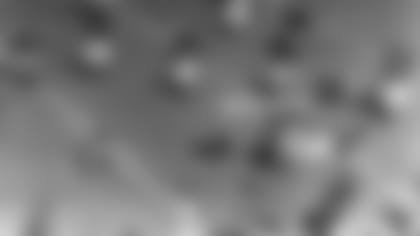 I was wondering if you could share some stories about Fred Cone. My dad played with Fred at Clemson, and I grew up watching the Packers, as my dad wanted to keep track of his college buddy. I had the privilege of meeting Fred in 1960 in Louisville, Ky., when he was playing for the Cowboys and they played an exhibition game there.
I always find it interesting how people who weren't from Green Bay became Packers fans. Thanks for the sharing the story. I've also had the opportunity to interview Fred up to a handful of times over the last 25 years or so and he was always a great interview. I believe he is now the oldest living ex-Packer. Here's his Packers Hall of Fame bio at our website.