GREEN BAY – Back in 2007, Tramon Williams wasn't worried about Hyperbaric chambers, yoga or specialty diets to prolong his NFL career.
A holdover from the Packers' practice squad, Williams was just looking to make an NFL roster and delay having to put to use his sociology and computer sciences degree from Louisiana Tech for a few more years.
The 5-foot-11, 191-pound cornerback had his short-term goals – make a team, prove himself and become a contributor. Defense or special teams, it didn't matter. Just put him out there.
And the Packers did. A kickoff and punt returner at first, Williams occasionally rotated in on defense next to likes of Charles Woodson, Al Harris and Nick Collins.
As important as those in-game reps proved to be, those veterans exposed Williams to something perhaps even more valuable than starts or interceptions.
Of the characteristics required to tread the rough waters of the NFL, one attribute trumps all.
"You go with accountability and all of these other abilities, but the one you really need is availability," Williams said. "I can remember Nick Collins and Charles Woodson leaving a few games and those guys would come back by any cost – whatever the cost may be, they come back in these games. Al Harris, he had the spleen injury. He was supposed to be out for the year and he found a way to make it back in like three weeks."
And those veterans didn't just play. They dominated. In 2008, Harris made the Pro Bowl despite the spleen issue. Woodson missed half-a-season's worth of practices due to a fractured toe, but still started all 16 games, netting seven interceptions, on a Packers team that won just six games.
Those experiences taught Williams two important lessons about staying on the field. You need to take care of your body, and when that isn't enough, you find a way to gut through it.
Now 182 regular-season games into a career someday destined for the Packers Hall of Fame, the 35-year-old Williams has been a portrait of durability throughout his nine seasons in Green Bay.
Over that span, he's missed only one game in a green-and-gold uniform – Week 2 of the 2011 season because of a shoulder injury he suffered in the opener against New Orleans, a nerve-related issue he'd gut through the remainder of the year.
After spending the past three seasons in Cleveland and Arizona, Williams has picked up right where he left off since re-signing with the Packers in March. Asked earlier this week how many defensive snaps he's missed this season, Williams answers with a wry smile: "Not a lot."
Having played 987 of a possible 991 snaps heading into Sunday's regular-season finale against Detroit, Williams is poised to lead Green Bay in defensive snaps for his third consecutive season with the team (2013-14, 2018).
It would have been four-in-a-row had it not been for Morgan Burnett edging Williams by 15 snaps (1,088-1,073) for that distinction in 2012, according to Football Outsiders.
"For me, to be able to have that throughout the tenure of my career, it's been awesome," Williams said. "That's rare. That's rare to say the least. Not a lot of guys are able to do that. Just the nature of the game at some point, that you will be injured. For me to make it through this, man, I would say (it's) God-given, because that's the only thing I can point to and say I've made it through this with no surgeries, no anything."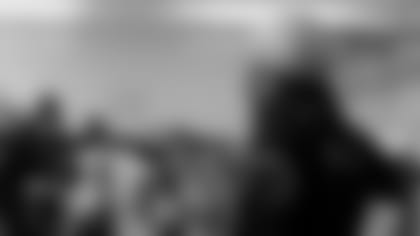 Keeping it going
It was around 2013 Williams began to invest in his football future following a conversation with Terrell Owens in which the Pro Football Hall of Fame receiver credited yoga for his 16-year NFL career.
After getting referred by a teammate to Flow Yoga instructor Ryanne Cunningham in De Pere, Williams quickly was sold on athletic mobility and how it equates to injury prevention.
When he signed with the Browns as a free agent in 2015 and the Cardinals in 2017, Williams networked with different instructors throughout the country to help him maintain and expand his repertoire.
Reunited this offseason, Cunningham was immediately blown away by what she saw from Williams – both in terms of his flexibility (he effortlessly can still do the splits) and his mental approach at this juncture of his career.
"He looks like he's still 24 years old. He doesn't look 35," said Cunningham, who has worked with several Packers players over the years. "He has a healthy mind, as well, a very positive mind. I think he knows how to let life happen and not let life get to him.
"I think he's been in the league long enough that he understands the game great, and treats his body really, really well. I think Green Bay is home for him. He's relaxed. He's comfortable."
Of the 30 active non-specialist players who are at least 35 years old, only four are defensive backs – Williams, Carolina safety Mike Adams (15 starts, 920 defensive snaps), Tampa Bay cornerback Brent Grimes (12 starts, 716 snaps) and Oakland safety Reggie Nelson, who played 370 defensive snaps over seven starts before being placed on injured reserve on Dec. 6.
The 2006 NFL Draft saw 49 defensive backs taken. Presently, only one cornerback (Houston's Johnathan Joseph) and safety (former sixth-round pick Antoine Bethea) are still playing, along with former undrafted free agents Williams and Grimes.
"It's a rare commodity that happens and I'm blessed to be one of them who's been able to do that," Williams said. "I know Julius Peppers is another one of them. There's only a handful of guys who were able to do that and for me to be (a part of) that is special."
Teammates both past and present have taken notice of Williams' approach. Coming off his second consecutive Pro Bowl, former Packers cornerback Casey Hayward called Williams earlier this offseason and asked for some pointers on his workout regimen.
Coincidentally, the conversation happened at almost the same age – Hayward turned 29 in September – Williams first talked to Owens.
Inside the Packers' locker room, linebacker Blake Martinez and several others have pulled Williams aside during the season. The former Pro Bowler is an open book with each player, describing his story and outlining everything from the food he eats to keep inflammation down in his body to his rest-and-recovery process.
"It's extremely impressive, just the ability for him to go out there and play multiple positions, wherever we need him. A Swiss Army knife," Martinez said. "Seeing him at his age, it doesn't even look like he's that old. It's crazy to see and I always ask him. I asked him the first couple weeks in here, 'What do you do to be able to keep this going?'"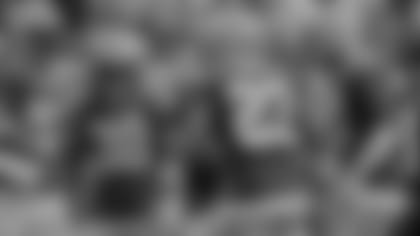 'A dream come true'
The second half of Williams' career has been an indoctrination to the totality of the defense. Once just an outside cornerback, Williams began moving more inside with the Packers in 2013 and shifted to safety for two games with Cleveland in 2016.
This year has been a sum of the whole for Williams, who said from the moment he re-signed with Green Bay it was his intention not to just lead a young secondary in the locker room, but also to continue playing at an elite level.
Williams started the season outside before moving to the slot and finally occupying the vacancy created at safety after Ha Ha Clinton-Dix was traded to Washington for a 2019 fourth-round pick on Oct. 30.
Through the highs and the lows, the wins and the losses, Williams has been a constant in Mike Pettine's defense. Come Sunday, Williams, Martinez and Clay Matthews will be the only defenders to start all 16 games for the Packers this season.
"Tramon is that glue," said defensive pass-game coordinator Joe Whitt Jr. "Might have done a little bit of a disservice to him this year with all the moving we had to do with him, but he was the glue that kept the group together.
"He's always available. He's super-smart. He's somebody the guys can come to on a number of different fronts. It's been a pleasure to work with him. … He's one of the favorite guys I've coached over my time."
For as much as he once idolized Woodson, Collins and Harris, Williams is held in similarly high regard by current and former members of Green Bay's secondary – from rookie draft picks Jaire Alexander or Josh Jackson to All-Pro defensive backs such as Hayward and Micah Hyde, who credit a portion of their success to Williams' tutelage.
Hyde, who now plays safety for the Buffalo Bills, was thrust into a starting role during his rookie season in 2013. What Hyde appreciated about that year was how Williams would talk to him about anything – life or football.
When adversity hit, Williams was always steady. He'd tell Hyde, Hayward and the other young cornerbacks not to get "too caught up in the scheme of things" or "driving yourself insane with X's and O's. Because at the end of the day, it's just football."
"That's what I took away from Tramon," Hyde said. "He's just a leader. It's not that he has to say much. It's just what he does every day – his work ethic, and what he does on and off the field. Just a humble guy, down to earth."
If there was ever a performance that personified Williams' toughness and versatility, it was Sunday against the New York Jets.
Filling in on punt returns, a role he hadn't played in Green Bay since 2010 prior to this season, Williams took a heavy shot from gunner Trenton Cannon with a minute left in the first half.
Williams, who had no problem with the hit after the game despite it drawing an unnecessary roughness penalty, bit through his tongue and was sent to the locker room to receive stitches above his right eye.
The game didn't matter in the win-loss column, but Williams didn't miss a defensive snap. Having cleared the concussion protocol, the veteran was back the very next time the defense was on the field in third quarter.
Just like Woodson, Harris and Collins before him.
"Obviously the year didn't go like we wanted it to man, but I said if I would go down with any team, it would be this one," Williams said. "Just for the opportunity to be able to come back here and play here alone was more than a dream come true than anything, because it rarely happens a guy is able to come back after he's gone from a team. It rarely happens, especially at my age.
"To get that man, I thank the Packers every day for it, for giving me another opportunity to come back and play here is really a dream come true."