Christopher from Washington, DC
On the NFL Network's "Bill Walsh: A Football Life," the film references his expectation that he was on the cusp of being hired as the Packers' head coach only to fall victim to a poor reference from Paul Brown. Can you provide some background?
I didn't see the show and haven't read any of Walsh's books, but I don't believe that's true. Bill from Appleton asked the same question, but had a different take on it. He said it was suggested "the Packers were interested but later went in a different direction." While that's maybe more plausible, I think Walsh had more interest in the Packers than they had in him. Walsh was an assistant under Brown in Cincinnati from 1968-75. During that period, the Packers hired three head coaches: Phil Bengtson in 1968, Dan Devine in 1971 and Bart Starr in December 1974. So let's go back and look at each hire. Eighteen days after Super Bowl II, Vince Lombardi announced he was stepping aside as coach and, in his role as GM, turning the job over to Bengtson, his loyal assistant. At the time, I don't believe anyone suspected that Lombardi considered any other candidates. But, years later, both Bruce Allen and Joe Sullivan told me someone with the Packers had contacted George Allen, who was coaching the L.A. Rams at the time, to gauge his interest before Bengtson was named. Bruce Allen is George's son. Sullivan was George's longtime special assignment aide and someone who was a good source of mine for many years. I trust what they told me. That said, I'd be surprised if Lombardi shopped the job with anyone else. Maybe he took a shot at Allen, the hottest young coach in the league at the time, but I think he was otherwise committed to Bengtson. Plus, that was before Walsh's first season in Cincinnati. He didn't have the credentials to be a candidate. I didn't cover the coaching search in 1971. Lee Remmel covered it for the Green Bay Press-Gazette, where I was a pup reporter at the time. Again, Bruce Allen and Sullivan told me well after the fact that the Packers took another stab at George Allen that year. Allen had been fired by the Rams and was interviewed by the Packers, but he spurned their offer and took the job in Washington instead. During the Packers' three-week search, they also considered Bob Schnelker, their passing game coordinator, and interviewed three college coaches: Devine, Joe Paterno and Frank Kush. The decision came down to Devine and Paterno, and the executive committee voted, 5-2, in favor of Devine. Could it be that Walsh talked with the Packers and thought he had a shot at the job in 1971? Perhaps. But he had been an NFL assistant for only four years and the Packers were focused on bigger names. Devine's reign ended on Dec. 16, 1974, when he left under fire to become coach at Notre Dame. A week later, Starr replaced him. I would assume that was the timeframe referenced in the show. By then, Walsh's reputation as a passing game guru was growing, and Brown might have had a conversation with the Packers and bad-mouthed him. But there was no search. Packers president Dominic Olejniczak said only two candidates would be interviewed, Starr and defensive coordinator Dave Hanner. There was a public clamor for Starr and the Packers' executive committee wasn't about to ignore it. San Francisco hired Walsh in 1979. The next time the Packers hired a coach was after Starr was fired following the 1983 season. Bottom line: The timelines don't dovetail for Walsh to ever have been a serious candidate.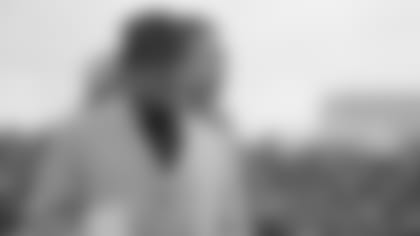 Now that Ron Wolf's name is on the ring of honor as GM, will Vince Lombardi be recognized for his GM duties in 1968?
I've been asked that question ever since my newspaper days, and I used to wonder myself why 1968 wasn't included. Now that I know, I can tell you the answer to your question is no. I was involved in internal discussions last offseason before the names were redone as part of a sprucing up of Lambeau Field, and I agree wholeheartedly with the decision to keep Lombardi's years as they were. The Pro Football Hall of Fame inducted Lombardi strictly as a head coach and, thus, lists his years on his bust as 1959-67, 1969. In '69, he was coach in Washington. In Lambeau Field, we list only his years in Green Bay. It's different in the new Packers Hall of Fame. There, Lombardi's bronze football reads, 1959-69, to reflect not only his years as coach, but also his entire tenure here as GM. Lombardi wasn't released from his contract until Feb. 6, 1969, a week after that year's draft. The years listed for Wolf in the Packers Hall of Fame are 1991-2001. While he was hired in November '91 and retired before the '01 season, he fired a coach in '91 and had authority, even if he didn't fully exercise it, over a draft in '01. To be consistent in the Packers Hall of Fame, coaches are credited for their seasons only; presidents and GMs for their years of service.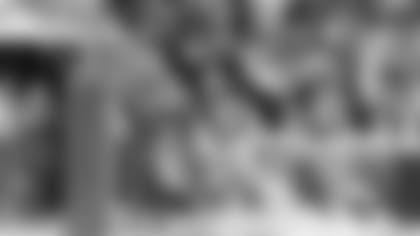 I recently watched the Jan. 8, 1983, playoff game against the St. Louis Cards following the strike-shortened 1982 season. If memory serves that was the first home playoff game since the Ice Bowl. I would think Packers fans would have been champing at the bit for this game. But the announcers explained 4,000 tickets were still available that morning.
That's true. In fact, the game was blacked out in Green Bay. The Packers have been sold out on a season-ticket basis since 1961, but because that was a playoff game ticketholders had the option of purchasing or declining their tickets. The Packers learned they would be playing host to a game in what was called a "Super Bowl Tournament" following their regular-season finale played on Jan. 3, 1983. The playoff game was scheduled for 11:30 a.m. the following Saturday. Lambeau Field's capacity at the time was 56,263 and there were 25,000 seats available on Monday morning following the final game. In other words, season ticketholders had purchased only about 30,000 seats. At noon Wednesday, there were still 20,000 tickets for sale. That was the original television blackout deadline, but the NFL extended it to 4 p.m. Friday with the hope it could be avoided. It didn't happen. There were still 5,000 tickets available. In the end, 55,137 tickets were distributed and 54,282 fans showed up. Several reasons were offered at the time for the slow sales. One was the bitterness left by the strike. If you'll remember, the regular season had been reduced to nine games in 1982 and only one game had been played at Lambeau. Ticket prices also were cited. They were $15 and $12, too steep in the eyes of some. There was a feeling drunk and unruly fans were taking over the stands at Lambeau and ruining the experience for everyone else. Plus, the Packers' ticket office wasn't set up for single-game sales. No charge card orders were taken. No phone orders were accepted. The threat of bad weather in Green Bay in January was an issue as always, although it had been a mild winter and the game-time temperature turned out to be 20 degrees. Here's something that might shock you, if not gall you. The Minnesota Vikings earned a home game, too, and only 10,000 of their season ticketholders had picked up their option for the 62,220 seats in the Metrodome. Yet the Vikings sold 50,000 tickets in two-and-a-half days with fans standing in line for up to two hours in freezing temperatures. Obviously, times have changed. At that point, Packers fans were becoming increasingly disenchanted over the losing that had taken place in the 15 years since the Ice Bowl. Let's not forget that within a four-year span during Starr's time as coach, the Packers went from nearly selling out Lambeau for their annual intra-squad game to not even being able to generate enough interest to hold one. The death knell turned out to be the 1976 game when the Packers' offense had the ball for 48 minutes and 82 plays, fumbled eight times, allowed four quarterback sacks and scored only seven points.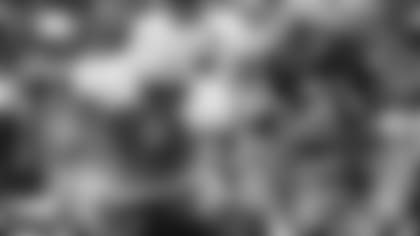 What are your memories of the 1972 playoff game between Green Bay and Washington?
Mark of Minneapolis also asked about that game and specifically why the Packers couldn't adjust to Washington's five-man line. That's the aspect of the game I remember best. George Allen used backup defensive tackle Manny Sistrunk as a fifth lineman for much of the game in place of middle linebacker Myron Pottios and the Packers couldn't run the ball. The Milwaukee Journal Sentinel stated after this year's playoff win over Washington that Allen's five-man line forced the Packers to throw the ball. That wasn't the case. Dan Devine was determined to beat the five-man line by stubbornly pounding away at it even though Allen admitted after the game he left the middle of the field wide open and vulnerable to the pass. Over the first three quarters, the Packers ran 27 times and attempted 17 passes. On first down, they ran on 13 of 16 plays and netted 15 yards. Those 15 yards included four on a quarterback keeper on the last play of the first half. John Brockington, who had rushed for more than 1,000 yards during the regular season, finished with nine yards on 13 attempts. MacArthur Lane, who had rushed for more than 800 yards, gained 56 on 14 carries. In the fourth quarter, the Packers turned to the pass and Scott Hunter hit on 4-of-5 for 61 yards at one point, but it was too late. Down 16-3 with two minutes to go, he threw incomplete and an interception on his final two passes.

A friend of mine once told me most people pick their favorite sports team when they are 9 years old. I'd appreciate your thoughts on the 1972 season. My sister and I listened to faint, crackling broadcasts on the Packer Radio Network from the northwest corner of Illinois.
Scott from Beavercreek, Ohio, also said he started following the Packers in 1972. Don't know if he was 9. Anyway, I remember Lee Remmel telling me many times that he thought the 1972 team played as well as any in Packers history down the stretch. Without an explosive passing game, the Packers blew out Detroit, 33-7, in Lambeau to take sole possession of first place and, the next week, ended Minnesota's four-year reign over the division with a convincing 23-7 victory at Metropolitan Stadium. That was a time when good running backs were valued as much as good quarterbacks, if not more so. And Lane and Brockington were not just good runners; they were punishing runners. Mac Lane was a halfback and if his teammates were going to pick sides for a barroom brawl, he might have been their No. 1 choice. Willie Buchanon and Chester Marcol, two of the team's top three draft picks, were another key. Buchanon was as good a rookie cornerback as I have ever seen in the NFL. If not for injuries, he would have been a cinch to make the Pro Football Hall of Fame. If I remember correctly, Wolf once told me Buchanon was as good a cornerback prospect as he ever saw. Marcol led the NFL in scoring that year with 128 points. That was the highest point total by someone who was strictly a kicker in the history of the league up to that point. The AFL had some kickers who had scored more points, but not the NFL. So Marcol was a weapon unlike any other kicker in the league. Going into that season, most people probably viewed guard Gale Gillingham and tight end Rich McGeorge as two of the Packers' four best offensive players and both suffered season-ending knee injuries in the second game. Yet losing them didn't hurt as much many people expected. The 1972 Packers had weaknesses that prevented them from getting to the Super Bowl, but they were an unsung group and fun to watch if you like snot-bubble football.
Do you have any information about my father, Norman Tornow? All we ever had was a copy of a players contract from 1944.
GM of the Clinton Lumber Kings. Good for you. I have fond memories of following Green Bay's team in the Three-I League as a kid. Clinton wasn't in the league, but the Burlington Bees, Davenport DavSox and two or three other Iowa teams were. Maybe 10 years ago now, on a Harley ride down the Great River Road, my wife and I stopped and looked at all those character-rich minor league parks in Iowa, including Clinton. To your question: The Packers announced Tornow's signing on Aug. 9, 1944. The Press-Gazette noted he had played two years of semipro football, "seeing service with Newark." If that were true, I believe the Newark team shut down for the war following the 1941 season, so I don't know when he would have played there. That's based on Bob Gill's Outsiders: Minor League and Independent Football 1923-50. The Press-Gazette also noted Tornow had been working on his father's truck farm in Weyauwega, Wis., for the previous six months. Your father reported for the Packers' first practice on Aug. 20. On Aug. 30, the paper listed Tornow as one of 31 players who would be taking off on a 12-day road trip for exhibition games against Washington in Baltimore, Jim Crowley's Sampson Naval Center team in New York and the Boston Yanks in Buffalo. And that's where my paper trail ends. He didn't play in any of the exhibition games or any regular-season games. At the time, newspapers didn't always report if players were cut or left camp or suffered season-ending injuries. Plus, the Press-Gazette didn't send a reporter on the trip so it might not have known about Tornow's departure. He had been one of five tackles in camp. Three played in the first exhibition, two in the second and four in the third. At least at this point, there's really no telling what happened thereafter. If I had to take a wild guess, it would be that your father didn't make the trip. The day before the Packers departed, they acquired end Bob Kercher from the New York Giants. With money being tight and a war going on, the Packers might have had a set number of train and hotel reservations and left a player behind at the last minute to make room for another. That wouldn't have been at all unusual back then.
For more of Cliff Christl's historical perspectives, click here.